When browsing the net for porn, you see all these fantastic sites with content to fill your fantasies for years, but it comes with a price tag. The prices are usually very affordable and come with the added benefits of being able to download porn or watch across multiple devices.
There is only one downside to this, and it relates to the negative experiences of credit card fraud and identity theft. It is also why people hesitate to sign up to most premium porn sites. However, there are ways to pay for porn anonymously, and you don't have to sign up to porn sites using your banking info and even use your real name and email address.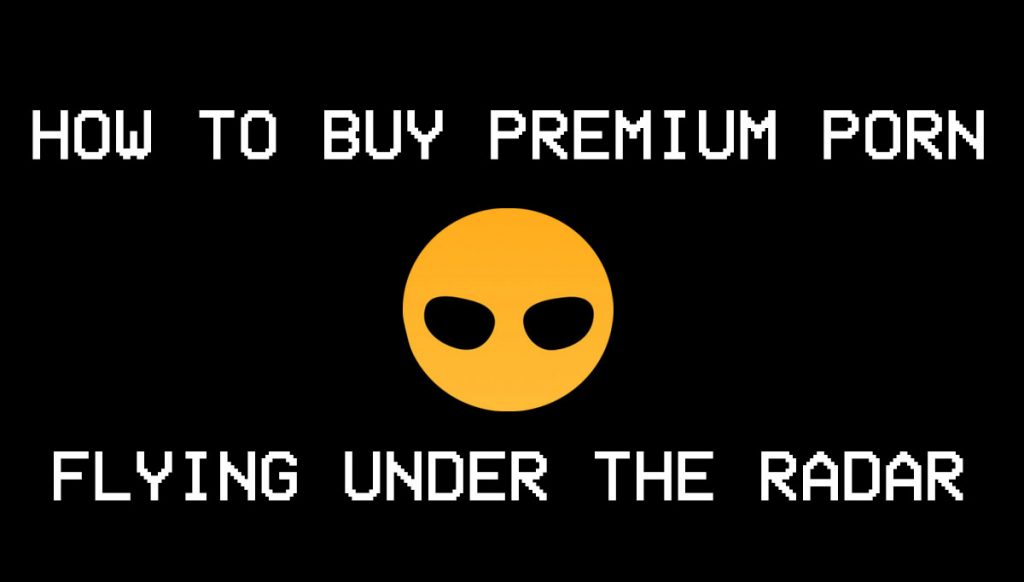 Here is how to pay for porn without leaving a trail of personal data behind you. Believe it when we tell you, it is much easier than you think, but you need to be diligent and careful with your personal details.
Use a Secure Browser
When browsing the net for porn, or any other site for that matter, you'll note that all of them use cookies that collect small snippets of data from your activity. Browsers like Google Chrome and Mozilla Firefox are good options, as these allow you to optimize your privacy and security options.
Chrome allows you to browse anonymously using the Incognito Mode, preventing the websites you visit from saving your browsing history and installing cookies on your device.
Firefox also has this feature called Private Mode. This feature also prevents sites from creating records or saving cookies on your device. Firefox also allows you to block pop-ups, which is a valuable feature when looking at porn sites.
Use a VPN or TOR When Buying Porn
A VPN stands for virtual private network, and this feature ensures that your ISP and others can't track you will not be able to pinpoint your exact location quickly. It is one of the best options when you wish to browse the net anonymously.
Using TOR is another way to stay anonymous. TOR is known as The Onion Router, on open-source software that encrypts and randomly bounces communication through a network of over 7,000 relays across the globe run by volunteers.
Don't Click on Ads or Pop-ups
When browsing porn sites, often you'll be flooded with ads and annoying pop-ups. The trick to staying safe and anonymous is not to click on any of these, as they can often be infected with hidden codes and viruses that can harm your device and steal your data.
Use a Fake Email Account
An excellent way to protect yourself when browsing and buying porn is to use a fake email account. You can create a free email account and add a cool name that you'll only use to buy porn with, so your personal data will not be exposed. Of course, nothing stops you from adding a corny or a cool name to the account.
Pay For Porn Using a Prepaid Visa or MasterCard
The prepaid Visa and MasterCard cards are accepted as regular cards but come with geo-restrictions. Still, these are excellent replacements when you wish to avoid using your actual card and paying for your porn subscription. The same goes for Visa and MasterCard Gift cards, as many adult sites readily accept these as well.
Pay For Porn With a Gift Card
Many adult sites accept brand gift cards as a form of payment. Plus, these are an excellent way to keep your identity anonymous, as they don't require you to share any personal data to cash them in. To turn brand gift cards into porn subscriptions, you'll need a username and an email, and as we showed you above, it does not have to be your real one.
Walmart, Best Buy, GameStop, etc., all of these are accepted as viable payment options, and you can even pay with a Starbucks gift card that can be reloaded. Paying for porn with a gift card is one of the best ways to stay anonymous on adult sites.
Pay For Porn With Cryptocurrency
We've come to the last option on our list, and we saved the best for last – paying with cryptocurrency is now the best way to stay anonymous when making an online purchase. Digital currencies like Bitcoin, Litecoin, Ethereum, Dogecoin, and many others provide an excellent way of staying anonymous when purchasing porn online.
We know that you need to share personal info when creating the crypto wallet. Still, once you set it up and install the app on your phone and exchange standard currency for cryptocurrency, you can then use the anonymous pay with the crypto option to pay for your porn membership. Many more famous porn sites now accept payments in crypto, but many of the cam sites also accept payments in bitcoins.
Conclusion: Stay Smart When Buying Porn Anonymously
The list above covers the most convenient ways to purchase porn anonymously. However, to stay safe when browsing for porn and purchasing a porn subscription online, you need to be smart, avoid seedy-looking sites and don't click on any pop-ups that look too good to be true.
We have a separate article covering how you can purchase porn with a gift card, and we'll soon update our knowledge base with more helpful info. If you are unsure which site you can visit, read our blog and see which of the many adult sites are safe to use. We are constantly adding new content to keep you up-to-date with the latest news from the porn world.