Watching porn on your mobile device or computer screen is okay, but nothing beats the quality of watching porn on your TV, especially if you are like us and have an HD screen at home. Today we'll talk about how you can Chromecast porn on your TV. Well, you can stream on Roku, and we have that covered in another article, but there are advantages to Chromecasting porn.
Since Chromecasting is reasonably straightforward, few sites have support to help with any possible issue. That is why our research team did thorough research on this topic, and they came up with a bit of straightforward advice that will make Chromecasting porn on your TV a breeze.
Here we'll cover how you can start Chromecasting, what porn sites support Chromecasting, and alternatives to help you watch your favorite adult porn videos on your kick-ass TV screen.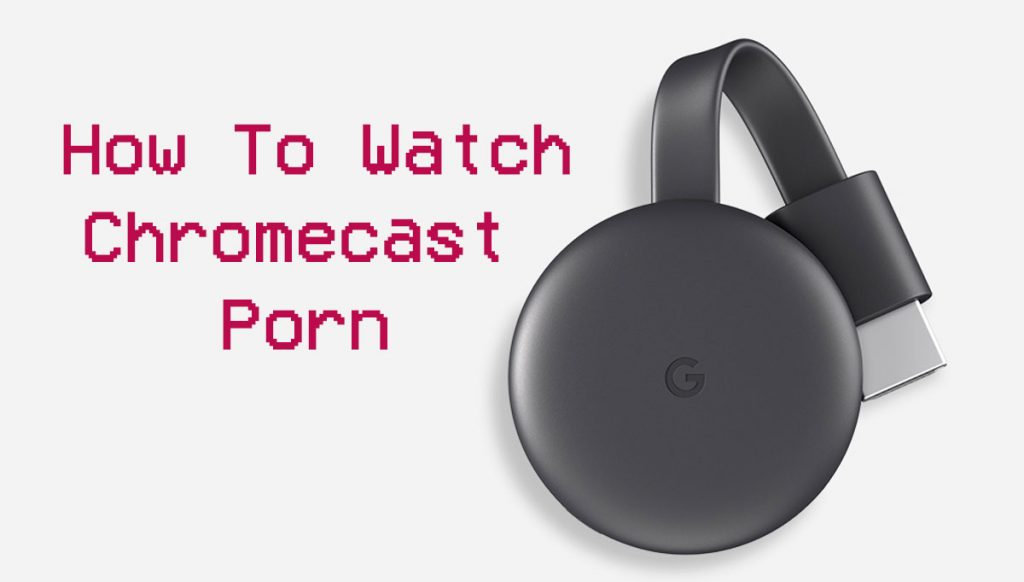 What Adult Sites Have Built-In Google Chromecast?
Google introduced the Google Chromecast device in 2013, and since then, many streaming sites have recognized the usefulness of this technology. Slowly, many of them included casting in their video players, and if you look closely, you'll see a casting option when you use Netflix via mobile.
Still, technology advanced, and now Chrome and Edge, the two most famous desktop browsers, have integrated the casting feature. Still, some adult sites have kept their casting feature, which is the little casting icon in the corner when playing a video on a mobile device. Here's the list of sites with built-in casting options for porn viewing. Check out the exclusive scenes that they produce:
Mile High Media
Swallowed.com
What Adult Sites Allow Chromecasting On Streaming Devices?
When it comes to Google TV and Chromecast streaming devices, it may not always be about whether or not it's compatible. Instead, whether or not the option is available on the device or browser you use. For that matter, you will need to use Chrome or Edge, as only these two browsers allow casting, and only from a desktop.
The beauty of this type of casting is not built into the player but is an option from the browser, so you can take advantage of it even if the platform does not have that feature. If you are using Chrome, you will need to click on "Settings>Cast…," and if you use Edge, you need to left-click and find "Cast Media To."
After a few seconds, your Chromecast device will show up on the selection, and you only need to click on it, and you can stream your preferred content on your TV. Here are several adult sites that allow Chromecasting to watch HD porn. Yes, many of these are considered the largest porn sites in the world:
Do All Sites Allow Chromecasting?
You would think that with all the sites and every porn network we've named above, all adult sites would allow you to stream their content on your TV via the Chromecast option. However, it is not so, as several sites have some code or something similar that does not allow the casting option. Oh, well, there are other ways to watch this content on your kick-ass TV screen.
How To Watch Any Content on Your TV via Chromecast?
Well, if the site you wish to cast on your TV does not allow a direct cast option, don't worry, as there is another way. It is available with most mobile devices and even laptops and desktops, called screen mirroring. It's also available via an AndroidTV device. In essence, this feature allows you to share your device's screen with your TV, and it is available for both iOS and Android mobile devices. Basically, a device for streaming content is worth trying it on.
We need to note that everything that is open on your mobile device will show up on your TV screen when in use. Yes, that includes text messages, push notifications, and other reminders you may have set on your mobile phone. You are warned in case you lose your stride due to a text from your mom.
Can You Enjoy Chromecast Porn Videos In 4K Quality?
Generally, the quality of the content depends on your screen, and you can genuinely enjoy 4K quality videos if you have a 4K TV set. Also, if you have an older Chromecast device or a cheaper model, you will probably be stuck with 1080p or lower quality.
That is why it is wise to check a device's features and specs before buying or upgrading. If you go the cheaper route, expect a compromise with the quality of the image as the less expensive devices don't support Ultra HD or 4K.
Is Casting Downloaded Media Possible?
If you have a nice collection of porn movies stored on your device, then you are in luck, as you can cast them to your TV and enjoy them that way. When using a Windows device, you need to right-click on the video file, click on Cast to Device, and select the appropriate device – your TV with Chromecast.
In case you use mobile, things are not as simple. In the case of using Android devices, you only get the option to do a screen mirror and cast your downloaded media like that. If you use an Apple device, you need to use AirPlay to cast the media to your TV.
The Bottom Line
Watching porn has become easier than ever, and now you know how to use your Chromecast device and watch adult content on your awesome TV. Plus, sites today have started charging for downloads, so knowing how to use your porn subscription and watch as much porn as possible makes sense.
We hope we've answered your questions on how to use Chromecast to watch porn, but we have a lot more guides, lists, and the latest news from the porn world, so make sure you check out our site for more excellent content.