Every avid porn lover knows that the good stuff comes with a monthly subscription. When you open an account, you are asked for your personal details and your bank account info. While most of the quality porn sites use quality SSL and TLS encryption, you can never be too safe when leaving your personal data in such places.
Obviously, you need a new, more covert way of paying for porn, and that is where gift certificates come in. While not all porn sites nowadays accept gift cards as payment, we'll outline the ones that do and tell you which gift certificates you can use. It is a convenient way to use up all those seemingly useless birthday gift cards and get anonymous membership to your favorite porn site.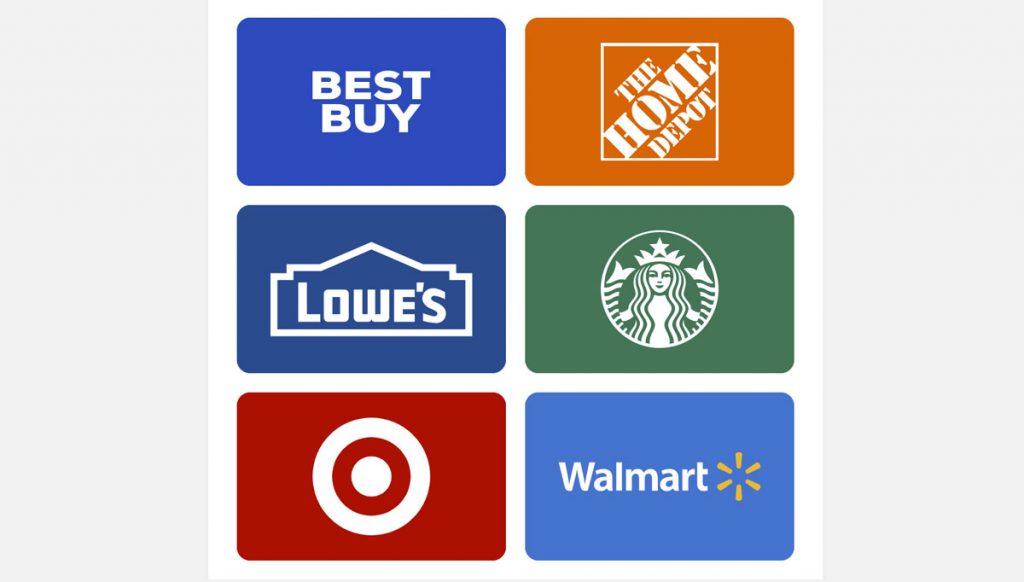 Why Use Gift Cards?
Using gift cards as payment methods is a way to ensure your privacy. Not only this, but you can make secure payments without exposing your personal bank account information and risking having your identity stolen.
The gift cards ensure that you can stay anonymous, not revealing your identity and personal information but still paying for some goods and services. And porn falls under the category of services you don't want to trace back to you.
It is why anonymous gift cards are the most practical payment methods you can use today; there is no name attached to the gift certificate. Another way to ensure future anonymity is to buy your gift card from a brick-and-mortar shop and pay cash – this way; there is no personal information related to the gift card whatsoever.
How To Pay For Porn With A Gift Card?
To better cater to its fans, the porn industry constantly looks for the easiest, most convenient ways for its clients to pay for the services they offer. Here is also the interest of time, when a person wants to create a user account on a porn site, the porn site does not want them getting second thoughts with a lengthy sign-up process.
While most porn sites enable their users to pay with the already established online payment providers like CCBill, Epoch, or PayPal, many porn sites accept gift card payments. Yes, and here we'll list the most famous porn sites that accept this type of payment.
Which Gift Cards are Accepted?
Every adult site that accepts payments with gift certificates has different policies regarding payments. The gift card payments are managed via one merchant by the name PayGarden. Almost all the major US brands use this service, and you can use gift cards from over 100 different major brands.
Here are just some of the brands whose gift cards you can use: Walmart, Starbucks, Best Buy, Gap, Home Depot, JCPenney, Target, GameStop, Adidas, Apple, Banana Republic, Barnes & Noble, Bed Bath & Beyond, Callaway Golf, Carter's, Cato, Coach, Cole Haan, Crate & Barrel, Dell, Costco, Dick's Sporting Goods, Guitar Center, Guess, K&L Wine Merchants, Kohl's, MAC Cosmetics, Lowe's, Old Navy, Office Max, Office Depot, Patagonia, Puma, Pottery Barn, Soma Intimates, Sur La Table, Williams Sonoma, Victoria's Secret, The Container Store, Tiffany & Co, and many more.
The duration of the membership your gift card allows depends on the amount of the gift card. For example, a $15 Best Buy gift card will get you a 12-day Team Skeet membership, while a $150 GameStop gift card will get you a 187-days membership. There is no $1-$1 exchange ratio, and the amount you get depends on each adult content website.
Almost all websites accept a $10 gift card as the lowest amount. We know that it may seem unfair, but if you don't need anything from the shop, at least you'll be getting a couple of weeks of free porn. Plus, you can tell your grandma or the aunt that keeps gifting you gift cards that they are not wasted.