Today we'll discuss a very narrow section of porn called futanari. It is a genre that deals with hermaphrodites, and it derives from Japanese culture. Another porn genre that derives from Japan is hentai, and futanari can be considered part of hentai, where the female characters feature a penis or futa in Japanese.
Futanari porn is diverse and can feature straight, gay, and lesbian characters. For example, two female characters can lick and tease each other, and one will sprout a cock from her vagina and penetrate the other – this is the central premise of futanari porn.
Many of the artists who draw regular hentai porn have also drawn futanari characters, and there are some genuinely gifted yet twisted minds out there. Let's see what else you need to know about futanari porn.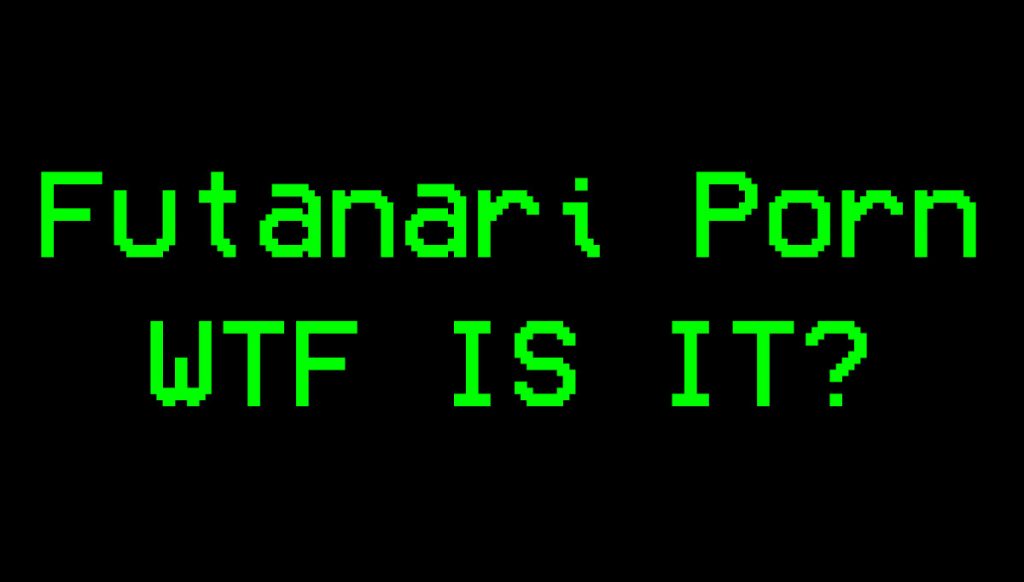 Futanari Porn Genre
Futanari porn is preferred by fans of hentai who are looking for something kinkier and unpredictable. Since the characters are drawn, there is almost no limit to the creations the artists can draw. For instance, the characters can climax from both male and female parts, which is impossible in real life.
Also, most futanari characters are drawn with breasts and a penis with or without testicles. Most futanari characters are cute and have predominantly girly features, and many shemale/trans porn lovers are drawn to this genre.
But futanari porn also has elements from other genres like double penetration, deepthroating, BDSM, pussy licking, voyeurism, and even tentacles. Yes, you are reading this correct, as futanari is a staple in Japanese hentai porn along with genres like yuri (hentai lesbian), yaoi (hentai gay), tentacle porn, pantsu (panties), meganekko (girls with glasses), and many others. Still, this is a part of Japanese culture, famous for its unexpected tastes.
Futanari Roots
Unsurprisingly, futanari has its beginnings in Japanese mythology and folklore. The Japanese believed that people could change their gender in relation to the lunar phases, and there is a solid relation to hermaphrodites in folk tales.
Today, futanari is primarily produced in Japan, along with the majority of hentai fetish porn. The stories are read in Japanese, with most being dubbed in English. Of course, there are many futanari movies produced in the USA.
Why is Futanari Popular?
Futanari is becoming more and more popular with both male and female audiences. But it is also appealing to transgender people, and it is in no way offending anyone. Instead, futanari could be considered praise to transgender people, as Japanese culture praises the changes and the different sexual orientations. In more profound terms, futanari can be considered a nod to celebrating differences.
Generally speaking, futanari appeals to people looking for diverse and unexpected plots and unique characters. It is a safe way for twisted people to explore their fantasies and see what appeals to them. Of course, the unrealistic characters doing something impossible in reality also holds a strong appeal to many futanari porn connoisseurs.
Since there is no distinction between straight and gay characters in futanari, gay and straight people are equally attracted to the futanari scenes. Even people who are not into gay porn activities find themselves attracted to futanari porn, as it is so different than anything else and holds a unique cross-category appeal.
Where To Find Futanari Porn?
Today futanari porn is gaining traction, and many sites have excellent futanari content. Also, many more conventional sites have added futanari categories to their offer, as the interest in this genre is increasing.
You can check the hentai manga sites, hentai porn sites, hentail streaming sites, and comic porn sites, and you'll find a lot of futanari scenes to watch. Here are just some sites to check out, but of course, there are many more you can find online:
Rule 34 Video
E-Hentai
Hentai.tv
Hanime.tv
E621
ExHentai
HentaiMama
Danbooru
Gelbooru
Sankaku Channel
To Wrap Up
Whether or not watching animated characters with boobs and dicks is your thing or not, futanari is a trendy porn category. It is a Japanese porn niche that joins straight, gay, and lesbian traits into unexpected characters and scenarios. Now you know more about futanari and where to find more of this content if this is your thing. We'll continue to bring you new and unexpected porn-related content and fresh news, so make sure you regularly check our site.