We all have different ideas of what is "sexy," but trends change over time, and when it comes to porn, the popular trends today lean towards thick girls. When we say thick, we mean babes with big butts that have some weight and volume about them. This is the thickest, biggest, best booty babes list.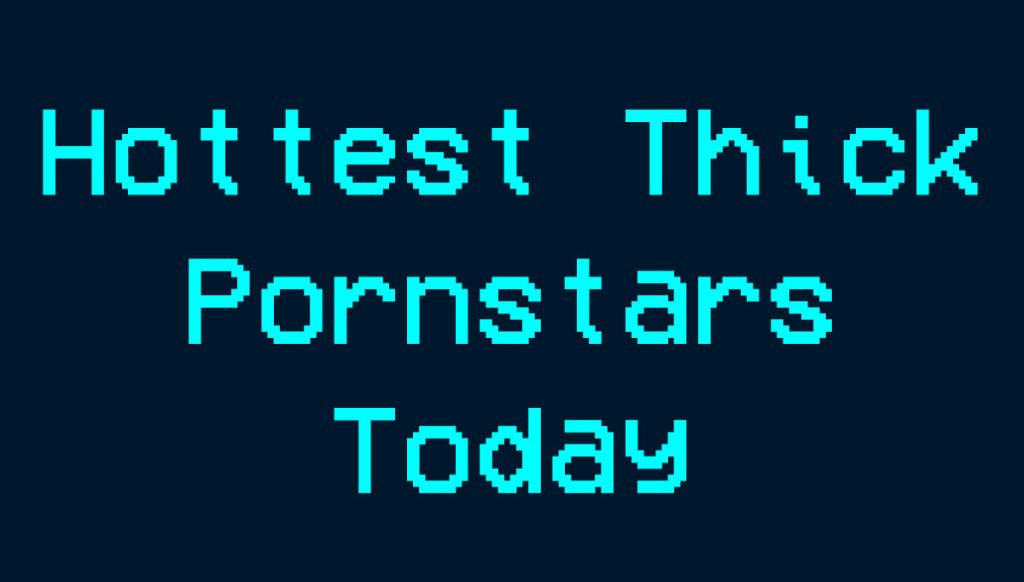 Best Thick Porn Stars To Fap To
The trend of the round ass and curves in all the right places is also popularly named PAWG – Phat Ass White Girls, but we'll add some diversity here. These ladies usually have a tiny waist, thick thighs, and a very juicy butt, very often with big boobies in the mix. Our team has analyzed lots of famous porn stars active now, and we've created a list of the most attractive, thick porn stars now.
The primary condition for a porn star to be on our list is to have quite a noticeable ass-to-waist ratio. That is why our list is relatively short compared to other lists we've made, but these ladies are so hot and sexy, it is unbelievable.
The California girl with a perfect beach body, wavy blond hair, and a captivating smile, Mia Malkova is one of the hottest girls we've seen in porn lately. No matter how beautiful or angelic she looks, it is her booty that landed her on our list – she rocks one of the best asses in porn now. The PAWG category is named for girls like her and was one of the first porn stars to emphasize thick thighs and round ass. Mia is a former gymnast, and she can bend like a pretzel, emphasizing her assets – we can't get enough of watching her fuck.
Angela White is a well-known name in porn, and she rocks a natural round ass, thick thigs, tiny waist, and enormous natural boobs – a combination made in porn heaven. Her hourglass body is regularly featured in different positions, and we love watching Angela get all her holes filled. She loves anal sex, which further underlines her big round ass. But Angela is also a fan of pussy, and you can catch her dominating her co-stars with her impressive curves, which she has in abundance.
Moriah Mills is one of those girls who rock her body to perfection – she is thick in all the right places, and the camera loves to focus on her mocha behind. Apart from an impressively bubbly booty and thick tattoed thighs, she has a tiny waist and big breasts. After working as a model, Moriah found her calling in porn, much to our gratitude. When searching for the Ass category on most major porn networks, Moriah Mills' ass is used as a thumbnail picture.
Due to French and Cuban heritage, Natasha Nice has impressive genes that have blessed her with a close to perfect hourglass figure – round ass, thick things, tiny waist, and big boobs. She is particularly proud of her boobs which are almost always in prime focus but is also very proud of her butt. A fan of anal sex, Natasha stars in plenty of anal scenes that we suggest you check out immediately. Her body is fantastic, and she knows how to expertly milk a man's cock, all while wearing a serene smile on her face.
Why, who has not heard of this big morsel of black chocolate. Victoria defines a thick girl – big boobs, narrow waist, very round, a bubbly butt, and massively thick thighs and is sometimes put in the BBW category. Her body shape is natural and beautiful, and she loves to show it to the audience, as she got into porn due to her love of sex and being in front of a camera. Check out Victoria Cakes' work if you have not seen it already – you will be impressed and amazed by her attributes and a bubbly butt that you'll wish you could lick through the screen.
Karen Fisher has had a long-standing career in porn and is in the MILF category now, but she is also in the thick girls' category (and sometimes even the BBW category). Her body is impressive – massive natural boobs, curvy waist, a round ass, and a pair of thick things. But Karen is also a great performer – she has been active in porn for so long due to her love of sex and a body that is in high demand, and we love watching her butt bounce as she rides a man.
The Bottom (Pun Intended) Line
All the girls listed here have that thick, juicy ass and tiny waists that further accentuate their assets. Of course, you can always browse the different porn categories to see more similar body builds, and we suggest you take a closer look at the Ass category. This is usually the place where you can see an abundance of thick girls with perfectly round, juicy booties. Or you can check out our other content, as we regularly make listicle articles and reviews of the latest and greatest in porn.