PornHub.com is the largest porn platform in the world. This tube site offers 13 million+ videos, with regular updates, sometimes a couple of times a day. The platform has been a great platform for 100's of high-quality producers of porn. It allows them to showcase and feature their videos on the 100% virus-free porn platform. This is the exact reason why you're able to fap to videos produced by various producers under one roof – or web address in this case. For those not familiar with it, you'll want to know how to join as well as how to cancel and/or delete your account. I should also say that this is one of the best free porn sites on the Internet.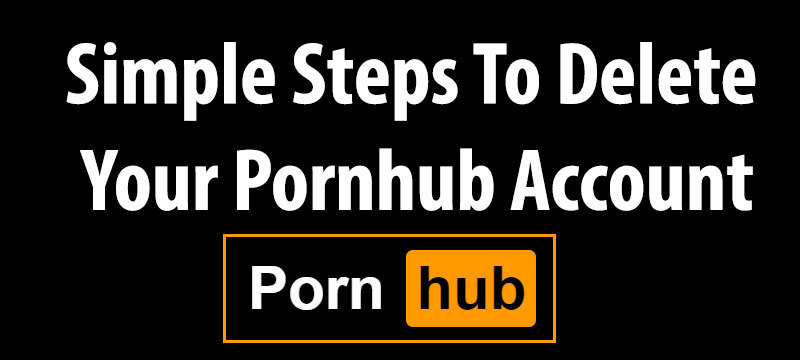 PornHub.com offers free use of its content, and people get to watch all 13.5M+ videos for free. But rarely who knows that there are a free membership and a premium membership offer. Yes, indeed there are, and these come with additional extra features that make it worth your while.
The members of PornHub.com get the option to download videos, something not available to people for free. Also, the members can rate videos, post comments, create playlists, message members, and much more.
The premium members of PornHub.com get to use the website without any ads, and get access to more exclusive content and watch and download porn in 1080p video quality.
Still, for some this much porn available on the tip of their fingers can become too much. Some people will need to cancel due to financial reasons, or something else. We will not comment on the reason why someone would need to cancel their subscription to one of the best adult entertainment sites.
Instead, here is an explanation of how you can easily cancel your PornHub Premium membership. While you are here, you will also learn that you can also delete your account, which is not the same as canceling your subscription.
Easy Steps To Cancel & Delete Your Pornhub Membership
PornHub.com has a monthly-based subscription which grants access to more content along with additional features like downloading 1080p videos, faster streaming and more. But you may have to cancel your subscription due to some reason, and here is how.
The PornHub.com customer support page and their FAQ sections are excellent, like the rest of the site. On the support page, there is a detailed explanation on how to cancel your subscription.
Once you enter the support page, you need to click on the billing questions link. Here you'll be taken to a list with answers to billing questions. The last question in the list is on how to cancel your account.
There are three ways to cancel your PornHub.com premium membership, all of which are available directly on this page.
Cancel by Phone
Just call the toll-free numbers and ask the support agents to cancel your account, simple as that.
Cancel via Chat
If you are unable to call, then the next best thing is to speak with a support agent via live chat. This is also available here on the support page, and you only need to ask your agent to cancel your account.
Cancel via Online Form
This is for people that are not in a hurry and can wait a day or two for their order to be processed. The online form is available on the support page, and you only need to fill it out and submit it. You should get an answer within three (3) business days.
Despite the cancellation method you select, to confirm that your PornHub.com premium account has been canceled you will receive an email confirmation. This email should be in your primary or spam folder, so make sure you check both folders.
If you don't get such an email in a couple of days, it is smart to call customer support via phone and ask them to clearly confirm that your account has been canceled. You don't want to pay for a service you are not getting, after all.
How To Delete Your Pornhub.com Account Forever
This is not the same as cancelling your account. By cancelling your account, you will not have access to it, but it will still remain in the PornHub.com database, and you can activate it at a later date. If for some reason, you want to cease all interaction with your Pornhub account and stop being a member, you need to delete your account.
To delete your PornHub.com account, first, you need to log in to your account. From there, locate the drop-down menu on the top right of the page which is near your profile image.
Then scroll down to the Settings, and find the "Delete Account" tab. To delete your account, you will need to fill in the Captcha (to confirm that you really wish to delete your account) and click on all the checkboxes.
The deletion sequence goes like this: Account > Menu > Settings > Delete Account > Delete
By clicking the Delete button, you will permanently delete your account and will not be able to get access to it later. Delete your account in absolute certainty, because if you change your mind, you will not be able to retrieve it and will need to create a new account.
What About My Pornhub Premium?
So, if you're wondering if these same steps will help you cancel your Pornhub premium account, then you'd be right on the money. Deactivating your account is pretty simple and even if it's a free membership, you still might want to consider doing so. I just wanted to add my two cents there. For those of you wondering how much Pornhub Premium is, you're going to have to check the site out yourself.
Wrapping Things Up: Delete Pornhub Account – Y/N?
Yes, just do it. Now that you've canceled your subscription or have deleted your account at Pornhub, it's time to take advantage of many other opportunities. make sure you check out our offer for the coolest discount porn deals online that will give you full access to some of the most amazing porn sites.