If you follow the porn world, you may have noticed that a new category is slowly finding its way into most porn sites. We are talking about ASMR porn – a new way to enjoy a favorite pastime for most. Read on as we talk more about what ASMR means and how it improves the whole porn-watching experience.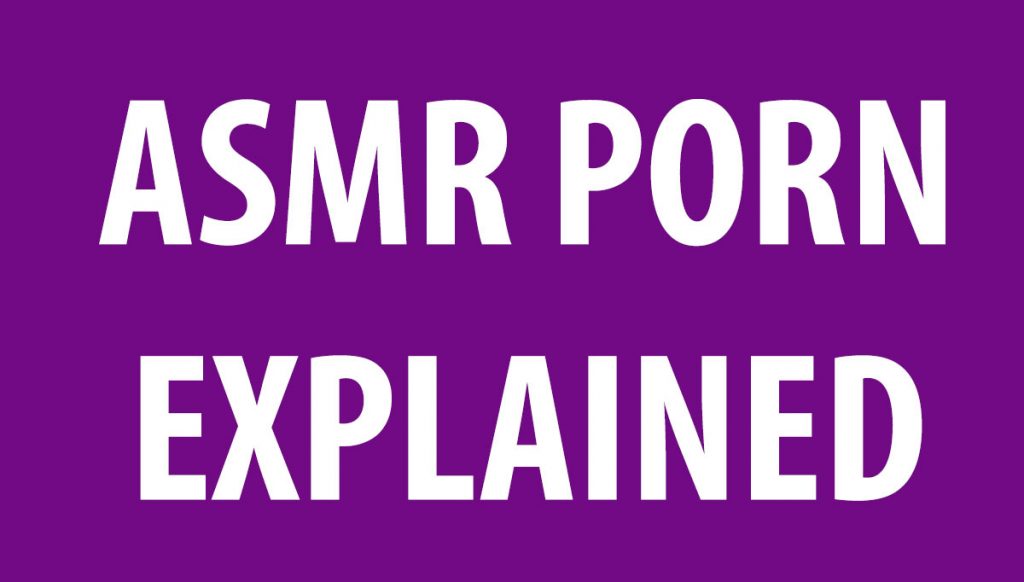 What Is ASMR?
Before we tell you how AMSR can improve your porn-watching experience, we need to talk a little about ASMR. ASMR is an acronym for Autonomous Sensory Meridian Response. It is the tingling sensation that usually starts at the scalp and moves down the back of the head, the neck, and the upper spine.
ASMR is considered a form of paresthesia but a pleasant form of paresthesia that brings a low-grade euphoric feeling. Many people describe ASMR as a positive feeling and pleasant tingling of the skin. ASMR is caused by auditory and visual stimuli, which cause pleasant, relaxing sensations to occur.
ASMR has become very popular among people, and YouTube has over 13 million videos that induce ASMR sensation. It is no wonder that AMSR finds its way into porn, and many major porn sites (like XVideos) are already offering ASMR porn videos.
ASMR Porn Experience
People have found a way to include ASMR in porn. It involves the porn stars working to turn on audiences with various stimuli. It differs from conventional porn because it involves visual and auditory stimuli that affect the viewer. People have reported that after watching ASMR porn, they've felt incredibly relaxed.
This type of porn can be enjoyed in various ways, as it involves watching and listening. The models perform the sexual acts, but they also whisper, and other relaxing sounds invoke the ASMR sensations.
The whispering can be dirty or not so dirty, but when it is combined with the relaxing background sounds and tasteful visuals, the whole experience becomes pleasant, erotic, and relaxing. It would be best if you tried it, and we are sure you'll get a truly unique, gratifying experience.
How To Watch ASMR Porn
To truly enjoy ASMR porn, you don't need anything special, but you need a decent sound system; you should use a headset for the best experience. This way, you can shut out the world around you and immerse yourself in the ASMR porn action.
When looking to enjoy some ASMR porn, there is no compromise on quality: quality screen and quality sound systems are essential when looking to enjoy an ASMR porn video. It is best to watch this type of porn alone, in a quiet room, to experience the full ASMR sensations.
We need to mention that not all genres of porn are adequate for creating an ASMR porn video. Experience has shown that the best ones are the POV and JOI porn genres. The POV (point-of-view) and JOI (jerk-off-instruction) are the best candidates as the models can easily whisper relaxing things and perform excellent visuals. 
The Bottom Line: Listen Up ASMR Is Awesome!
Right, when you thought that there could be nothing new in the porn world, ASMR porn emerges and takes porn to a new level. This is a type of porn genre where you get to experience porn in a completely new way. The models perform sexy scenes, but there are also many sensual whispering and relaxing noises that enhance the whole experience.
We suggest you try this as soon as possible: you'll need a good screen and quality headset or sound system. Select your movie, sit back, and let the soothing whispers of the models take you on a journey that will leave you deeply sated and relaxed. Hey, by the way, this is on the NSFW subreddit list that I suggest checking out as well.