Today we'll take a different look at two very famous sites – Pornhub and XVideos. We'll outline the main differences and talk more about what makes them so attractive to visitors. Of course, both are adult content sites, and both enjoy quite the fan base. Full disclosure, I've been using both of these tube sites for many years. This is exactly why I'm qualified to compare Pornhub vs XVideos. However, I want to make it clear that there is no substitute for a great premium porn site. Yes, the ones you pay good money for to download videos. That said, sometimes, you just need to fap to free porn…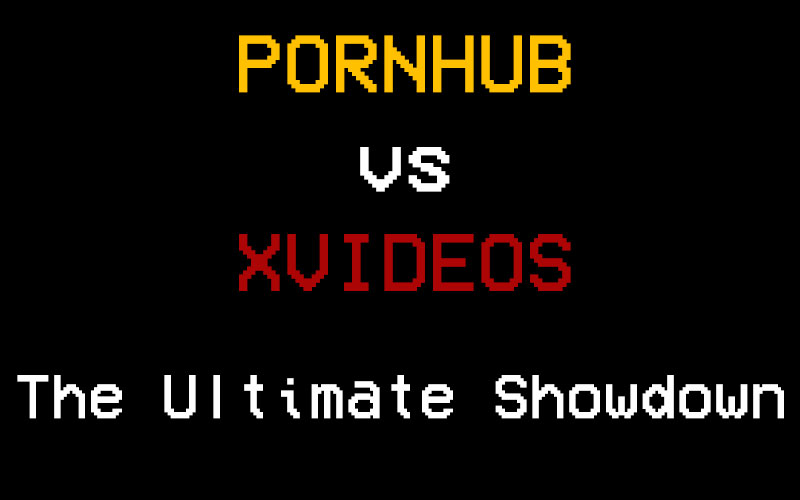 XVideos and Pornhub Compared Against One Another
Let's start with talking about each of these two major adult sites separately; below, we'll conclude our article with a comparison chart that will give you a better insight into both Pornhub and XVideos.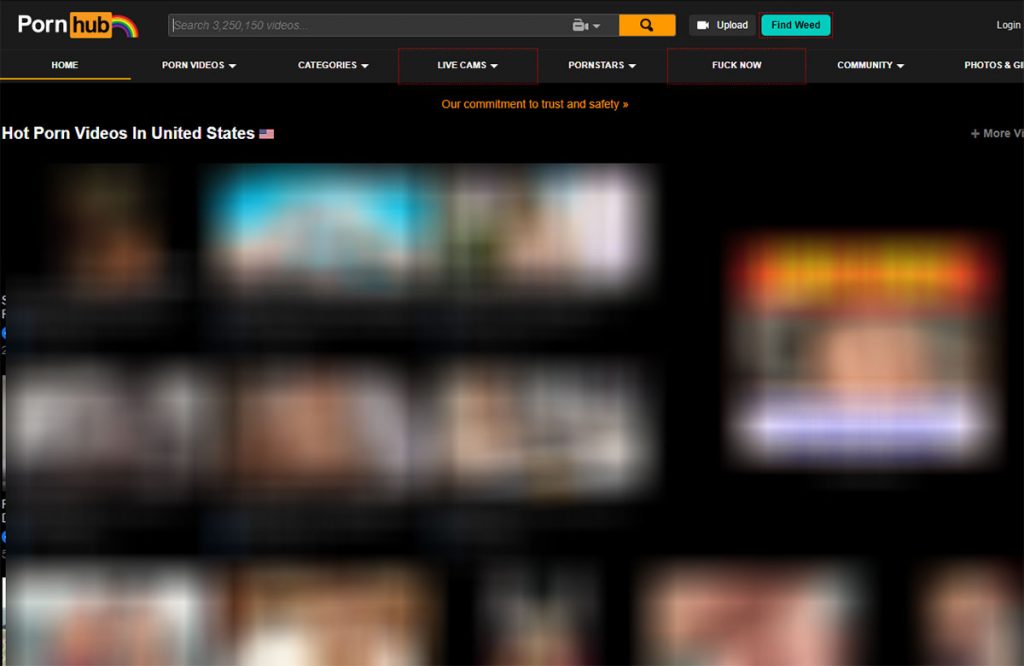 What is Pornhub?
It seems like everyone in the world knows about Pornhub. Well, obviously, this is one of the largest free porn aggregator sites in the world. The Pornhub name is part of MindGeek, a company with several other porn names under its umbrella.
Using Pornhub is simple and straightforward: just enter the URL, and you can surf and browse plenty of porn videos. When we say plenty, we mean plenty – at this time, Pornhub has about 3.1 million porn videos from various sources divided into the appropriate categories.
The site's initial use is free, but you can only watch the videos, and you cannot download them. Also, Pornhub's free use mainly features porn videos featuring amateur porn stars that are looking to make it big in the porn industry.
The Pornhub Premium section is the paid version. You can find exclusive content that is not available on the free section and other options like watching and downloading HD and 4K quality content and more.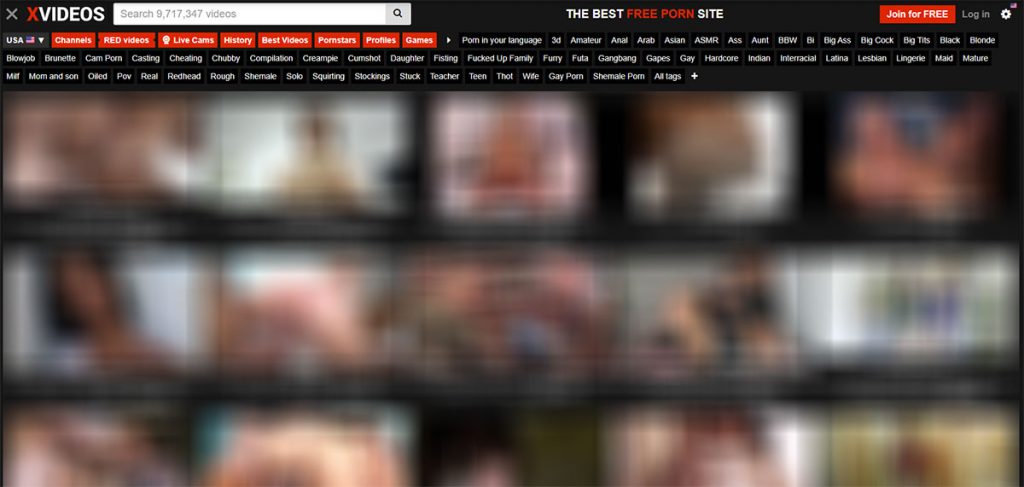 What Is XVideos?
XVideos is a free porn site, one of the largest of its kind in the world. XVideos is not a part of a giant porn conglomerate but has been very successful and now features over 9.5 million porn videos. The site gets about 1200 to 2000 new videos daily, which only confirms the popularity of XVideos.
There are excellent categories to chose from, and you can quickly pinpoint the video that will do it for you – whether you are into girls, guys, or something else. The site has a good design and good search and filtering options, as you would expect from such a popular platform.
The use of XVideos is free for all, but there is also a paid membership option. If you wonder why you would pay for something free, you need to consider that the premium membership offers exclusive content and other exclusive options.
Pornhub vs. XVideos – Comparison
Now that we've introduced both porn sites, we'll talk about the similarities and differences between them.
In general, Pornhub and XVideos are very similar. Both are free to use and offer a varied selection of videos. Since both sites are free, many users have profiles on both of these, and you can often find the same videos on both sites. Obviously, this is not always the case as Pornhub has over 3.1 million videos and XVideos has over 9.5 million videos.
The categories on both Pornhub and XVideos are great: almost the same categories are found on both sites. It means that you can easily find the category that floats your boat and find a video that does it for you. If you are after something more specific, then you can browse the categories as these include: lesbian, MILF, teen, mature, Japanese, big ass, big tits, and much, much more.
The browsing experience is excellent on both sites, but the user interface of Pornhub is much better than XVideos. Pornhub's background is black, with white and gray letters and yellow highlights. It is sleek and modern and much more elegant but has smaller thumbnails for the videos.
XVideos has a white background with black letters and red accents. The thumbnails are more prominent, and each page has more thumbnails per page, so it makes for a quicker browsing experience. If you hover with your mouse over the videos, both sites offer snippet previews of the video's content, so you can catch some screenshots and judge if you like the video before you play it.
When we talk about the premium versions, Pornhub takes the first place. The Pornhub Premium page is excellent, with easy navigation, exclusive content, download options, and customize your user experience. The paid version of XVideos does not offer many amenities and lacks the exclusivity Pornhub Premium has.
The Bottom Line on XVideos vs Pornhub – No Single Best Free Porn Site
Above, we talked about Pornhub and XVideos, the two major free porn sites online. Both have excellent user experience, with Pornhub having a slightly better user interface and classier design, but XVideos has more selection and bigger preview thumbnails. The categories are excellent in both sites, with many offerings that can satisfy even the pickiest of visitors.
If you don't yet have a membership for one of the premium porn sites out there, both Pornhub and XVideos are excellent places to see what is on display, and the free use is even better when it comes to enjoying quality porn any time you are in the mood.
Now that you know what these two are all about and know the main similarities and differences, you can select the one you like more. We can't select a winner in this comparison – it is up to you to decide which one will draw your attention and satisfy your cravings.
See Also: How To Cancel Pornhub For Good