Hey there! Unfortunately, this will be a really short review on Snapchatland.com. Not because I don't want to share information with you, but because there's not too much to share about it. I'll tell you why right now. Read my review below…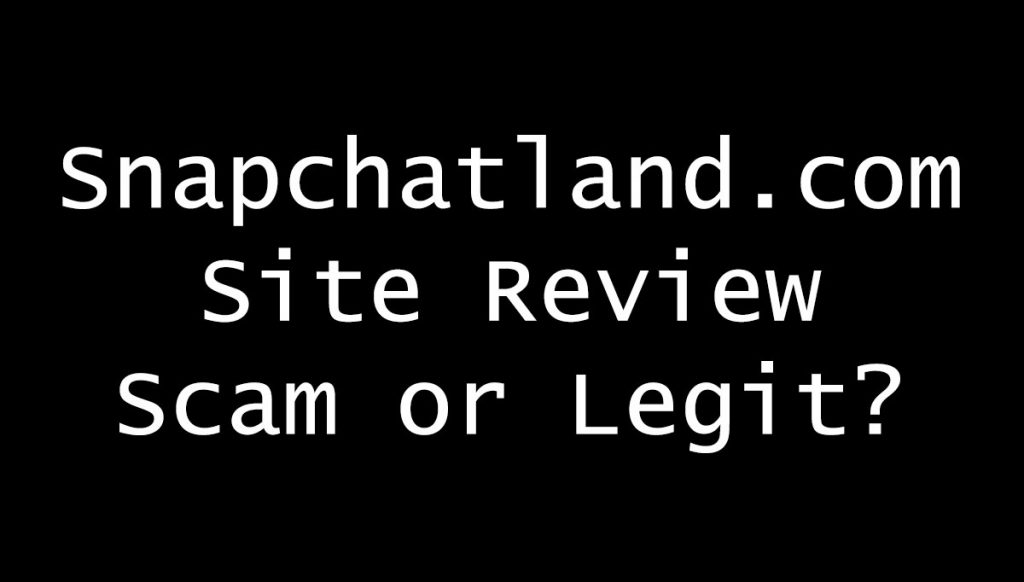 What Is Snapchatland?
It's an online marketing scam, that's what it is! For those looking to visit Snapchatland, I'm going to come out and tell you DON'T!
This is literally nothing. Absolutely nothing. What you get here at Snapchatland is a complete waste of time and redirected to a site that's most likely a complete scam. If you type in the domain name, you will be redirected to a scam site that you do not want to visit.
Conclusion: SnapchatLand.com Is A Scam
Do not attempt to visit this site or you will be sorry. If you're looking for pornstars on Snapchat, then I've got you covered. But whatever you do, avoid Snapchatland.com or you will wish you didn't – TRUST ME.
See Also: Dirty Snapchat Account Names