If the whole purpose of having access to the internet is to watch bizarre stuff, then Hentaied is right up your alley. This European production features hot girls fucked by tentacle monsters, getting filled with alien cum and even orgasm from the ministrations they are subjected to.
The site is popular due to its regular updates and 4K quality videos. However, the downside is that besides the subscription, you need to pay to get access to it; if you wish to download a video, you need to pay extra for it. Please read our full review of Hentaied.com to learn more.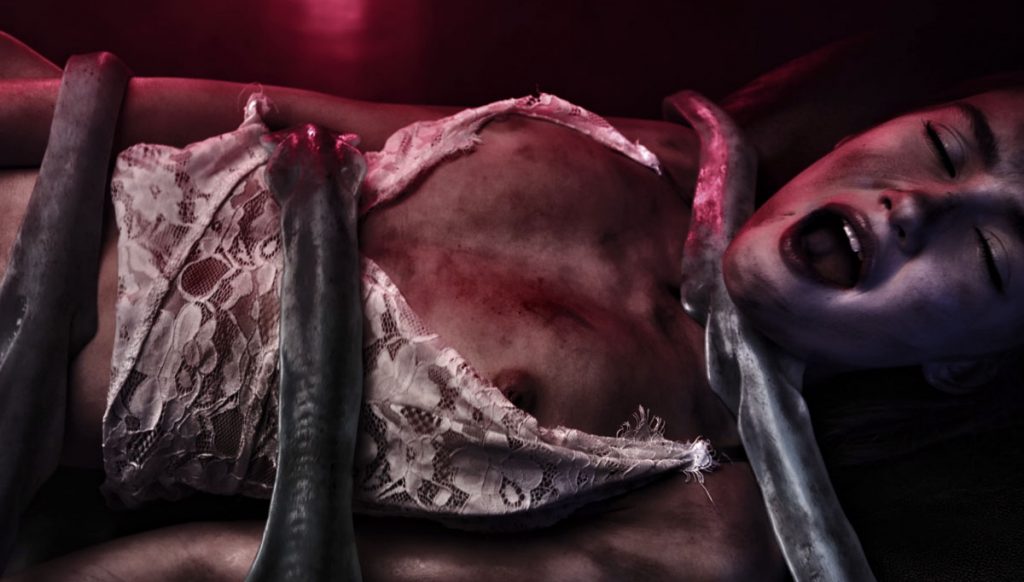 What Is Hentaied?
Hentaied is a unique porn site where, unlike regular porn content, there is live-action Hentai porn. If you wonder how this is possible, then you should just check out the site to watch the content. The live-action trend is so popular now, and you can see so many crazy, creative, and downright bizarre porn videos here. No, these are not revolting, but some border on the obscene. Of course, all the porn actresses imitate "ahegao" faces, which adds to the effect.
Among the many unique things about Hentaied is its split-screen feature. At random times during the video, the screen will split in two. One section will show an extreme close-up of the tentacle penetrating the girl, and the other section will focus on the girl's face or nipples.
The site has a simple black background and large white and pink letters for easy reading. It is straightforward to navigate it – the main menu is on top of the page. Here you will see links to videos, forum, free videos, and the login and join now options. At this time, the site has about one update a week, and there were 90 videos in total when we prepared this review.
The thumbnails are large and very graphic, showing the girls with tentacles sticking in their pussies and cum leaking down their bodies. If you hover with your cursor over the thumbnail, you'll see a short preview of the video so you can judge if this is something you would enjoy.
Of course, every video comes with a detailed backstory. Every video has a detailed scene description, and you can read the story before watching the video to get the complete experience. All the characters have a backstory; there is a list of all the sex acts performed in the videos. Hentaied even gives its members the option to request a custom video, for which you'll probably have to pay a fair amount.
Hentaied Subscription and Options
It is straightforward to subscribe to Hentaied. Enter your email address and create a password, and then select the payment option suited to you. Of course, there are free videos for every new visitor. If you subscribe to the free option, you will only get to watch three full-length videos, and for more, you'll need to become a paying member. The prices are listed in euros, so be careful with the conversion rates.
All the videos are available for download, but you'll need to pay an additional 13 euros per video to do this. A third-party payment provider manages the charge for the subscription, and nothing embarrassing will show up on your credit card statement.
To cancel your Hentaied membership, you can contact customer support via email, phone number or fill out the website form. Their customer support is quick in answering all client issues, and you should have no problem resolving everything on time.
The Bottom Line: Hentaied.com Is Unique AF
Hentaied is among the most unique online porn websites at this time. The videos here are unexpected, and it is a true gem for tentacle porn lovers. Anyone looking for an unexpected, bizarre sexual play showcased on Hentaied should at least check out the free option. Plus, the monthly fee is just like all other quality premium porn sites with deals.