This review today is on Kantotero.com. It's about Asian porn and if that's your thing then you need to read this. Speaking of which…Not only do I like Asian porn stars, but I also like those Asian porn sites that are actually translated into English! Not many folks remember to do this, so you got to appreciate that the team behind this site did it.
If you are not Asian, or some sort of a polyglot, the chances are high you don't know Japanese, Chinese, Korean… But just because you don't, why not be able to enjoy Asian smut sites? We are all into Asian eye candies – these bitches are flaming hot! So, it's so fucking nice of them!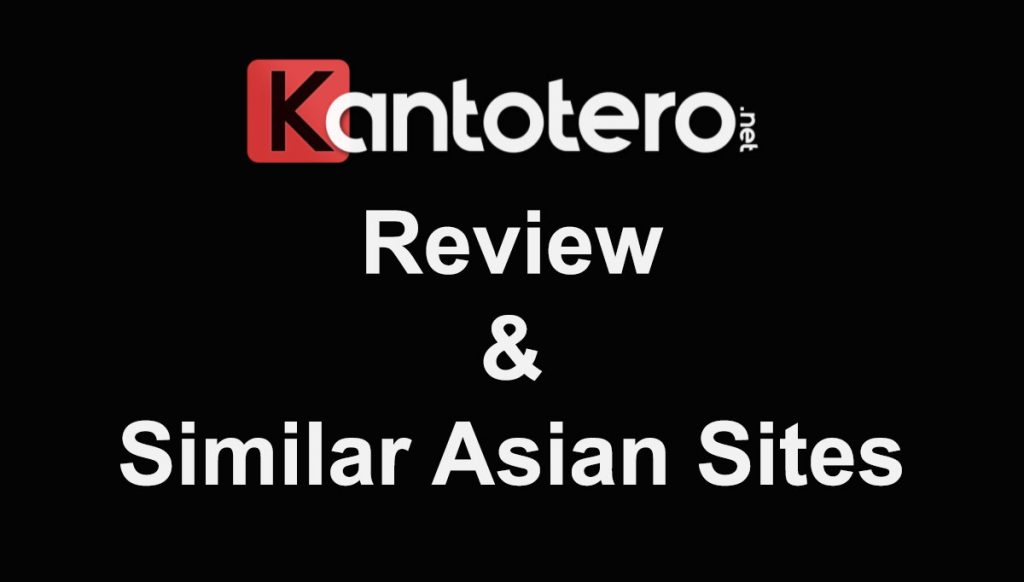 I swear, I love it when I stumble upon something great in this porn universe, and an Asian smut site translated into English is definitely fucking great! It is worth knowing about, am I right?
So, today I have something cool on the menu… Have you heard of Kantotero? This is a site that will give you what you need if you are into cuties from the East. Yes, these stunners will have their pussies drilled with dicks here. Want to see it?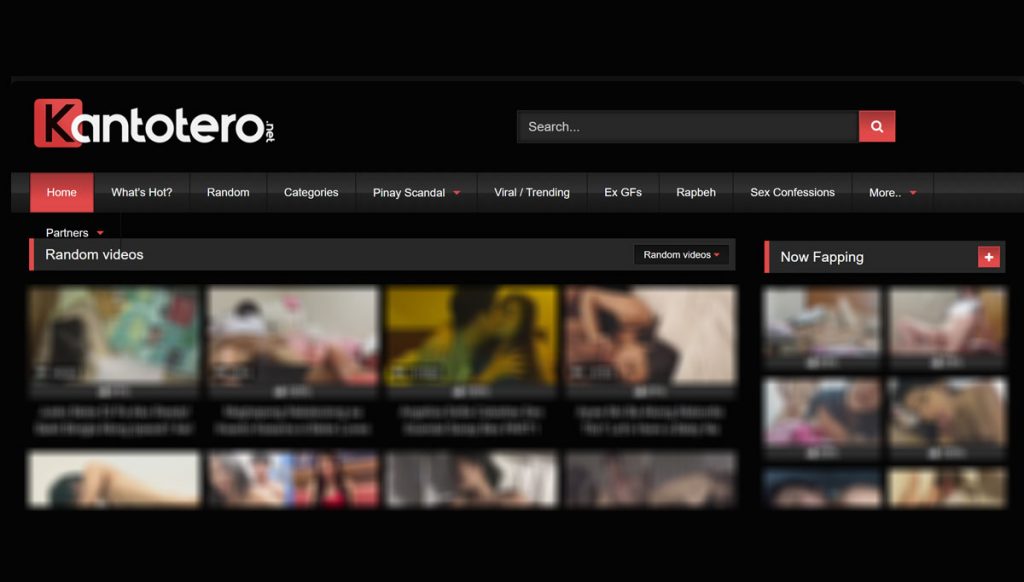 My Review of Kantotero: Tons of content on Kantotero.net
So, I know many of you motherfuckers are jealous of me. After all, my job is the coolest! I get to watch all this porn, all these naked bitches having their cunts boned, all these BJs, all these butt fucking scenes – then I talk about them so that you know what sites are worth your while.
If I weren't me, I would definitely want to be me! And not just because of my job. I am just so fucking cool! But do you know what's not so cool! This site's main page's aesthetics! Seriously, do they need a number of a good web developer?
First of all, what's with the unoriginality? This logo fucking looks like the one the Pornhub site has! They almost copy-pasted it. Why not copy the name as well, when you already copy the style? I mean really, is it so difficult to think of something creative and original?
But let's continue and say some good things. I don't want you to think this place is bad just because they didn't have original logo ideas. It's just too harsh. I mean, the site has other flaws, but you will learn about them later, K?
Their page is not as basic as it looks like when you first see it. They have a plethora of header tabs, and these thingies will take you anywhere you want! Well, if you want one of these sites they can take you to.
I don't know, I am not a fan of this. Are they saying their site is bad, so they are offering us other possibilities? But they have so much content here! I don't think you will want to see these other sites before you explore all this content. And trust me, you have a lot to check out!
So many tabs, what to do with that?
What I kind of hate here is that these tabs are useless. Why so many of them in the first place? And why so many of them being 100% useless? I think only 4 tabs here are actually handy, and these are pretty much the best ones! Or the only good ones? And I will tell you why….
These little jewels hide smut movies, either the recent ones or the most popular ones. You can see what's trending and some scandalous content… This scandal tab is awesome, actually! You have some fine smut with sexy hotties from the East and men do outrageous things to them.
Long titles = harder to read?
The videos here have pretty lengthy titles. This can be great, but I think you will find it confusing because they are just too descriptive, and these things are better left for the descriptions. Sometimes you will see some names, and I don't really think this will mean much to you.
But here's what else I noticed -their flicks don't really have many videos. But considering that people in this continent can't even watch their own porn, I get it. But what about us? We can! is it that not many people know about this site? Who would want to miss out on these videos if they knew?
Lots of views, but not much more
The movies here have a thousand of views, and that's about it. Not many people create accounts here, so most visitors just come and do what they want, and they are no members of the community.
So, not many people like the movies, either. This community is not very active and engaged. But I guess the site's looks make that happen. And all people want from this site is free porn!
No ads, which is actually surprising
The site doesn't really have ads. I mean, that is fucking awesome! And definitely some kind of sorcery. How do they earn from this? They don't have merch, either. No store, no ads… Nothing.
How do they have the cash flowing? And don't get me wrong, ads are terrible and no one deserves that obstrocity, but we forgive porn sites for having them because this is a great way to somehow earn your buck. When people run porn sites for us, they deserve to be rewarded. And a few ads can't hurt anyone.
Cheap-looking but no ads
Ok, so no ads. You get a clean site that maybe looks a bit messy, but you can work with that. You can get used to it. The experience will be smooth and once you get your bearings, you will really like it here. But I think you will never get used to how the site looks like.
The page is just too cheap-looking! Maybe because they don't have money from all the ads? And I don't know if this is just a subjective opinion or you will feel like that as well, but this is just something I can't miss mentioning. Their site could look better, and this is so going to be a con below!
Poorly translated content
And you know how I said the site is translated into English? Well, it is but you still won't be able to understand many of the titles here. This will make it hard for you to find a video you want, and the search engine will be useless to you. They don't have titles like 'Asian hottie fucked in her asshole hard' like normal sites. No, they have 'Fuck jdshfkjhfj dsfhsdlfhsdlk jsdhflsdhfkl dshflkseh'. Did you get it? Of course you did! What's not to get?
The meat of the site = babes doing crazy shit?
Even though we don't have many people visiting and very few members of the community, the site does have a lot of things to see. The content here is actually amazing. You have tons of it and you have hot babes who do crazy things.
The porn you will find here is amateur. But even if the content features amateur stars, it is not low-quality, which is somewhat surprising. No, you have HD flicks here, very nice and crisp. The latest porn tab is filled with high-quality movies.
Category and tags experience
The categories here are few. They don't have many of them, like some other sites. We like sites that have many fucking categories, we like diversity and seeing a little bit of everything. But this place doesn't offer us that.
They also don't have tags. Whatever you click on, when you open the video, you won't see tags, which is kind of terrible. But I think they definitely need categories here because they have so much going on on the site! They even have some weird stuff like poop videos. Who doesn't need a poop category to find this faster?
Plain old porn for most part
The site is pretty much vanilla. They don't have BDSM videos here, no content for foot and piss fetishists, nothing that is weirder than the usuals. But maybe they want to tell you something? You have fetishes that are not healthy and hygienic, so you should give them up. Yes, I can see that…
They are actually pretty smart and aware of your unhealthy habits, and they want to keep you in good wellbeing. You should be grateful for that. I don't think they have anything against cumshots, though. But that is because jizz is actually healthy. It is what scientists say, and who are we to doubt it?
Pros of Kantotero.net
Plenty of remarkable content
An Asian site translated into English
All this stuff is fucking free!
Easy navigation everyone would like
Some Cons
They don't have many categories
The site could really look better
Content is from other sites?!
The logo is not original
Let's wrap it up!
Kantotero is a hot Asian smut site. It is free, so you can use it at any time. It's not the best site you will find, but it's not bad. They have a lot of content, and this is the meat of the site. The navigation here is unbelievably easy, but the site could use a more professional web developer who would make it more enticing. And what about the titles? 2% English and 98% blah blah? When they fix these issues, the site will be a bomb!
Alternative Sites To Consider Insteadh Of Kantotero.net
If you're looking for good porn featuring good Asian girls, then you've got a lot of options out there. It really depends on the type of porn that you're looking for. If you're looking for legal GF Asian content, then Crazy Asian GFs is the site to check out.
Should you be more interested in the amateur Asian girls in Thailand then you might want to check out Creampie Thais.
Asian Porn Ads To Check Out:
Asian Pillow Humper Lulu Chu Porn Ad