You may have heard of GhostNSFW, now also known as SexFlirt, and here we'll talk a bit more about this website. This place is dedicated to bringing you Snapchat nude pictures and sexy videos without an expensive subscription. We all know that Snapchat has a premium section where you need to pay to access the good stuff.
Well, GhostNSFW takes care of this, and you get much of the Snapchat premium content for free. GhostNSFW mainly shows nude selfies, solo play pics and videos, and much more NSFW content. Since the site is free, there is not much professional content available. Instead, you will find homemade and amateur porn videos in abundance.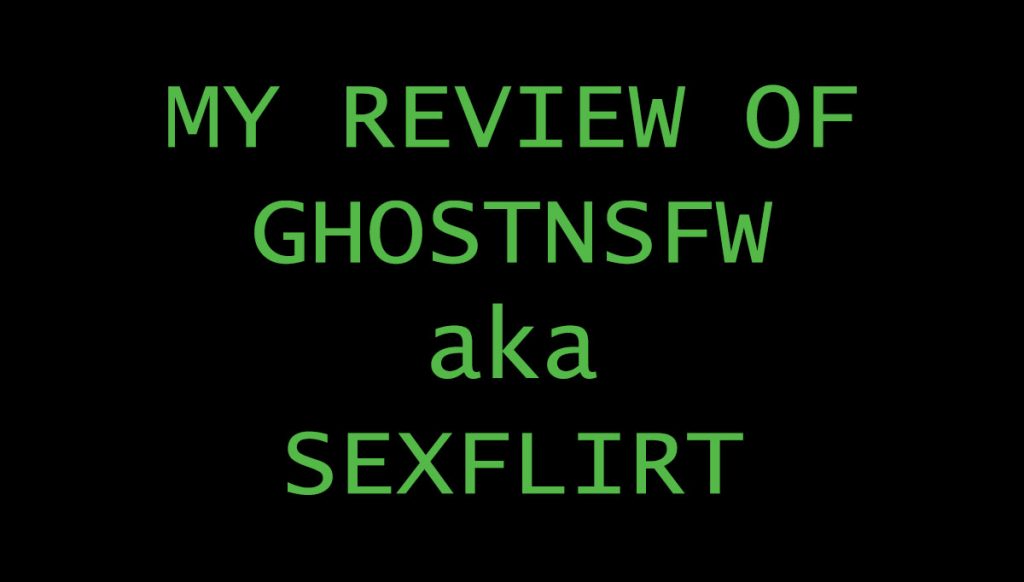 How Does GhostNSFW Get Its Content?
If you think that there are nefarious forces at play here, think again. The answer is much more straightforward, as the content here is mainly self-contributed. The models looking to succeed on Snapchat and get more paying audiences to post some of their content here to advertise themselves and attract more paying viewers.
Using The Site
The browsing is made easy by the simple design of the site. The listings are similar to many social networks. The main menu is accessible via the burger icon on the top-right corner. There is a search bar in the middle of the page.
Once you open it, you will immediately see some of the latest posts. There is the option to search for the top listings or browse the newest additions and use several search filters. The search option is somewhat limited, but it can help filter out what you are in the mood for.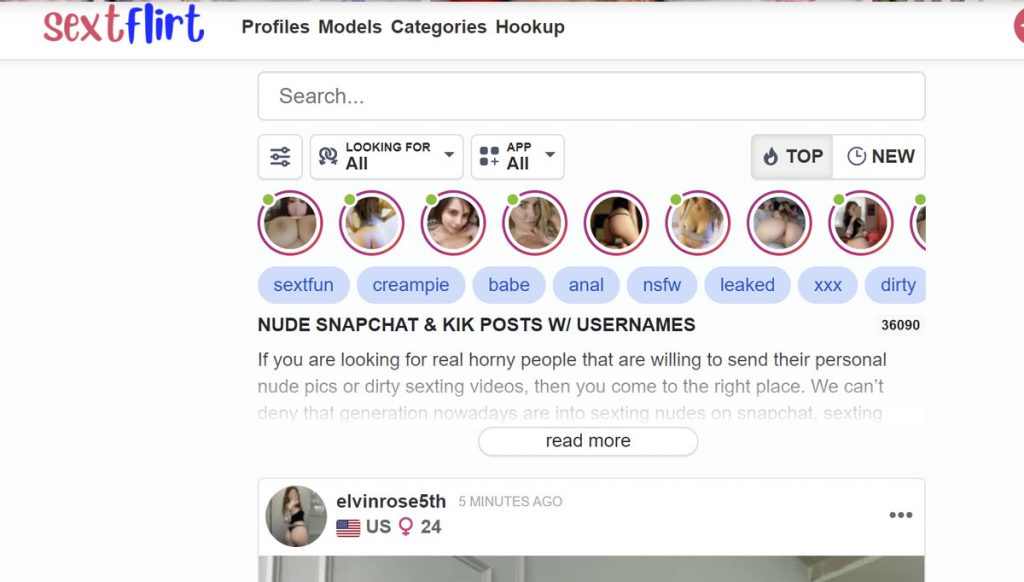 Freemium Porn
While the use of the site is free, there is the option to create a user profile that grants you some perks. These are the ability to upvote and downvote the posts and videos.
Like other social networks, for example, like Reddit NSFW subreddits, by liking and upvoting a particular content, you support and encourage the members to post more similar content.
Conclusion: What I Think Of GhostNSFW
Overall, the site is an excellent, completely free way to spend some time online, and you can find new girls whose online content is worth following. The main points GhostNSFW has going for it are the free Snapchat nudes in abundance here and the straightforward navigation. At the bottom of the page, there are extra tags that allow for easier browsing. I was not too fond of the lack of customer support, as I had some questions about the site.