If you are a fan of Latinas and porn, then you've probably heard about Cassie Curses. This Latina has such a lush body adorned with tattoos; we can't get enough of it. Would you believe that she is less than five feet tall? But what she lacks in height, she has in abundance in her chest and ass.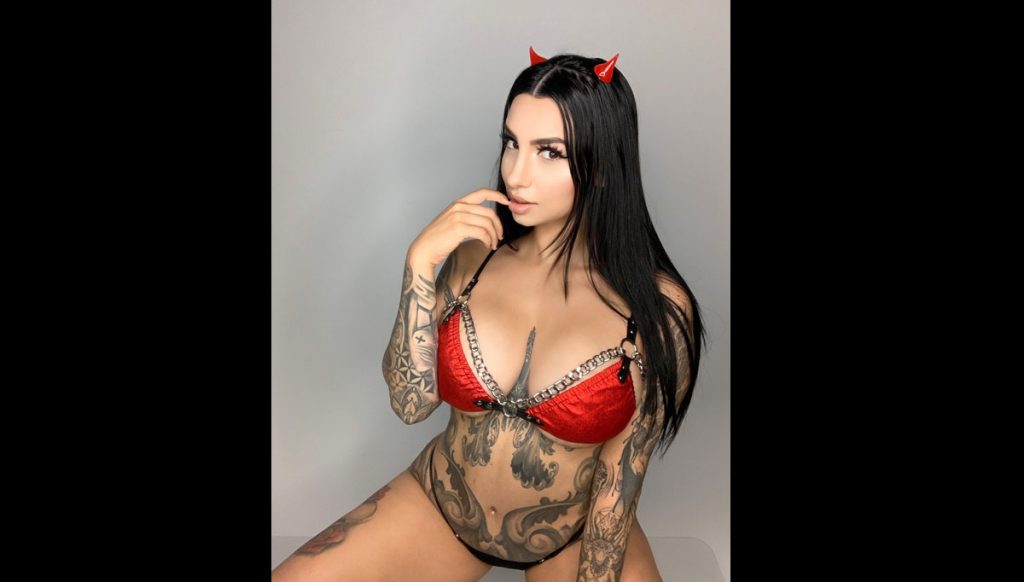 Everything You Need To Know About OnlyFans Model Cassie Curses
I'll kick things off by saying I love a girl who's got a fresh mouth and dirty vocabulary. It's such a turn-on and this hottie Cassie takes the cake there.
Her boobs are an impressive DDD size – most of us would lose our way between them if not for the fantastic tattoos that frame these beauties. Of course, as a Latina, she has the ass and thighs and knows how to present her assets to perfection.
To see Cassie Curses' content, you can check her Instagram account, where you'll see some tame images, but the genuine appeal is her premium Snapchat account. Cassie is very active on Snapchat, where she does not filter any of the content she posts. So you can be sure that you'll be treated with naughty images and videos of her impressive performances.
Her love for BDSM, adult toys and public scenes is evident in her work – all of her content on Snapchat is uncensored and well worth the money.
When talking about money, Cassie Curses charges only $12.50 a month for full access to all of her sexy content. If tattooed Latinas are your thing, then you should definitely check out Cassie Curses, as this sexy babe will rock your world.
What I Love About Cassie…
Slutty Curvy Babe
Lots of Ink
Posting Daily
Super Hot
The Bad News
No Hardcore Content