Are you a fan of cum covered girls? If so, then Premium Bukkake might be the site for you! I've covered all the great things you need to know about PremiumBukkake.com and why it's such a fantastic website. This discounted porn deal gets you instant access to the best bukkake porn website on the planet. Check out the article to learn more about it.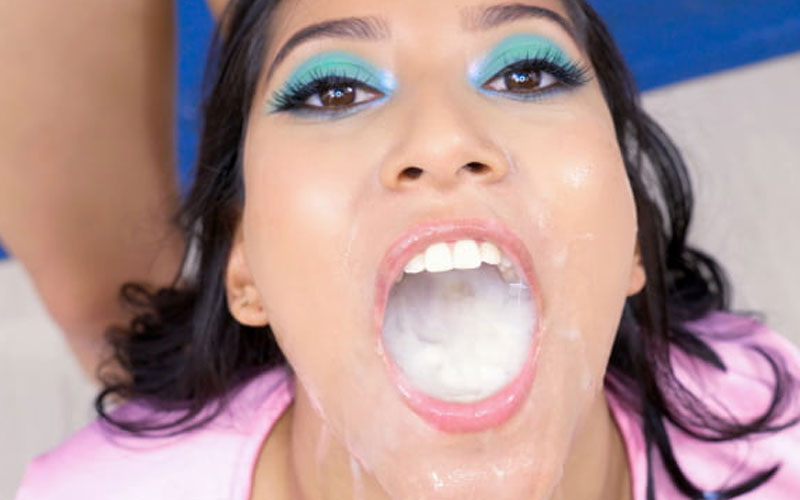 The Premium Bukkake Discount Lets You Cum For Less
There's no reason to suck one dick when you could be sucking a whole room full of them and that's exactly how these girls feel. That's why you'll be treated to lots and lots of facials and cum swallowing when you take advantage of the Premium Bukkake discount right now.
There are two different options when you decide that you need to be a member of the site. They're both for a single month, but one option comes with downloads and the other one doesn't.
Whether or not you need to get the files onto your hard drive is up to you, but you can sign up for the full month right now and save 13%. That means that you'll just end up paying $34.95 rather than the full price of $39.95. There's never been a better time to shoot your load than with this site.
Premium Bukkake Feeds The Girls
When you come across a site that calls itself Premium Bukkake, you can pretty much tell what it's all about. You'll never have to go very long without seeing a girl taking multiple loads all over her face and into her warm mouth.
It's all about the blowbangs and you'll never run out of cum drenched action to keep you coming back for more every single day. It's all high-quality porn and they make sure that you get to see every last drop end up on her face so you never have to use your imagination for anything.
That's not really something that you can get anywhere else and you'll be amazed at just how many of these girls want to get covered in protein. It's the hottest action that you can find and the girls just want more after they swallow you down.
The Girls Are Gorgeous
It doesn't matter how sloppy the loads are, though. If the girls who take them aren't hot then there's really no reason to watch it. That's why it's a very good thing that you're in for some of the hottest women that you've ever seen take a shot to the face.
You'll be able to cum on porn stars like Tina Kay, Ria Sunn, Silvana, and Nona. You'll also get plenty of amateurs so you'll never run out of girls who just want to swallow a few loads for you.
Know The Loads Before You Blow
The best thing that the site has going for it is the fact that they let you know exactly how many loads you can expect to see the girls take before you watch the videos. Each one has a load counter on its thumbnail so you can make sure that you're getting the kind of video that you want to see.
When you can choose between a girl taking two loads or taking 96 loads, you know that it will be easy for the site to make you very happy. All you have to do is experience it to love it.
Conclusion: Get The Premium Bukkake Discount Right Now!
No matter how much you love bukkakes, you're never going to get the kind of cum swallowing action that you can get with the Premium Bukkake discount. This is a site that take the facials and turns them all of the way up to 11.
You're never going to find a site that shows you sloppier action than what you'll be able to get right here. When you see how happy it makes the girls to get their faces covered in jizz, you'll never want to leave them clean ever again.