…he bent me over, filled my tight pussy with his hot, long cock, and stuffed my panties in my mouth to keep me from whimpering as the sales lady was outside the dressing room… this is just a part of a sexy fantasy someone left on Hyperdreams, so you are guessing the topic of this exciting website. Hyperdreams offers so much more, and here we'll discuss what you can read, see and hear on this platform.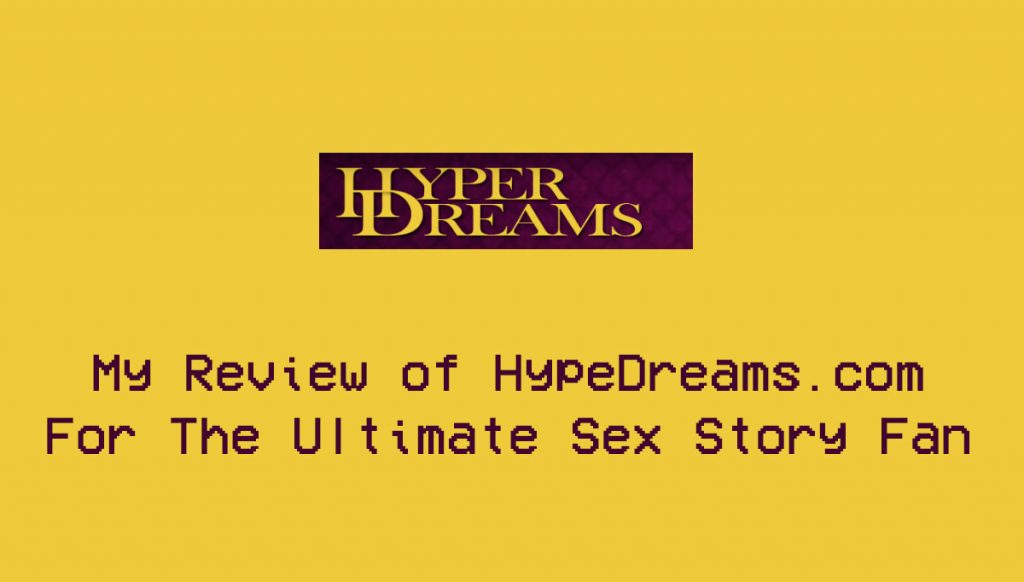 My Review of Hype Dreams
Hyperdreams specializes in creating personalized interactive erotica stories that you can adjust to living out your fantasies. The great thing about Hyperdreams is that you provide your partner's name and main characteristics, and Hyperdreams will adjust them into an erotic story that you would enjoy.
The stories at Hyperdreams are written in the present tense, from the second-person point of view, putting the reader as the main character. The site's services are created so that almost anyone can star in their own porn story, and there are no limits on using a celebrity, your crush, or even your partner's best friend.
Still, Hyperdreams offers so much more as you can even hear erotic audios, JOIP audios where you listen to the text while staring at a photo of your dream babe, and even interactive audios that you can control the development of the story. Here are the main categories at Hyperdreams:
Interactive erotic stories
Customizable erotic stories
Quickies
Collaborative erotic stories
Erotic audio JOIP
Interactive erotic audio
Virtual sex
Each of these categories has additional aspects that make it worth your while. For example, interactive erotic stories allow you to control the plot, decide the story's development, and tailor the storyline per your fantasy. It is like the CYOA books that you played as a kid, but the adult sex-themed version.
The site has a simple design, a black background, a pink theme, and a lovely cream text background. The available stories are listed by title and short plotline, and you can select the one that hits your fancy, add in the customizable names and other details, and read the story. There is a multiple-choice question at the end of the page, and the following plot will depend on the choice you provide.
Overall, Hyperdreams is a fun website to use, and you can explore your hidden desires in a safe environment. Also, part of the site is free to use, and you can create and read as many stories as you like. For the saucier stories, you will have to become a paying member, which will cost you $24.95 for a lifetime membership.
See Also: