I'm a fat ass fan. Yup, the bigger the booty, the happier I am. This is exactly why I'm sharing what I know about Big Booty Nayara today. If you love a girl with a giant ass and one that has friends with big butts then you'll love what I'm about to share. Nayara loves to show off her badonkadonk and trust me, you will want to take advantage of the Big Booty Nayara discount right now.
All you have to do is sign up for recurring. You can choose to join without it and pay $25.95 for one month. If you want to keep getting billed every month, you'll only be charged $20.95 after the first month. It's a great way to save yourself some money while also not having to worry about signing up every four weeks.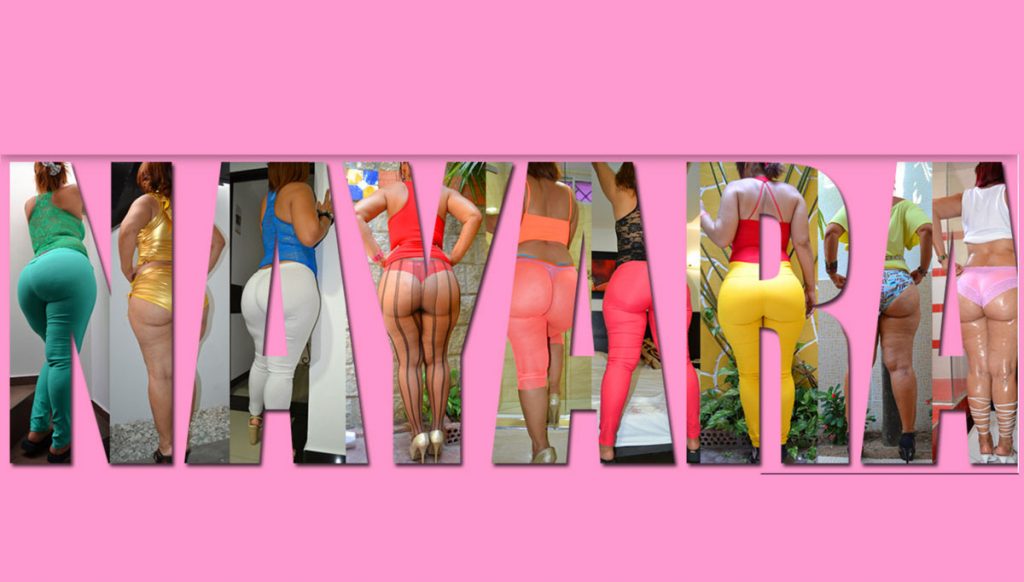 Big Booty Nayara Review & Discount
Big Booty Nayara is all about big asses and they have more than enough to show off to you. You have to love them big and you have to like to see them right in your face. All of the butts are at least 48" wide and you can't find this many of them in one place anywhere else on the internet.
They do a great job of finding the kind of women that you like and they keep them coming with regular updates. There's always a new girl who wants to play and you get to be the person that she plays with. What I like about this site is they find the sleepers of big butts. You know, the models that are so unique and unknown. You will not find any of the top pornstars trending today here. That's not because they're not smoking hot or worthy, they're actually better than the porn stars.
No Sex, But Huge Asses
There's no sex on the site, so don't go into it looking for that. This site is about enjoying large asses and the women who have them. You'll be able to sit back and watch them twerk and bounce all you want.
You can see them in tight yoga pants, tiny skirts, and totally naked. Even though there's no sex, the women never shy away from spreading their ass cheeks wide and giving you a clear view of the holes inside. There's also plenty of pole dancing and oil on the asses to go around so you'll never get bored with what you can find here.
Lots Of Bubble Butt Babes
There are lots of women on the site and they come from all over the place. They're all amateur women who just happen to love their giant asses.
There are mostly Latinas here but there are also lots of ebony girls and even a few white girls. The vast majority of them are BBWs but you can still find a few smaller girls with round butts.
Super Friendly Site, But Could Use An Upgrade
The site is easy to use and you can jump around to any girl that you want. Each one has her own page so you can get all of the videos that she's in right away.
There's no way to search, but you get a thumbnail of each ass in every video so you can easily pick the one you want to check out at any time. It's the best way to get your fill of asses and never have to go anywhere else for them again.
Pros of Big Booty Nayara
Tons of women with giant asses to check out and enjoy
Stream and download anything you want
Lots of porn with regular updates
A Couple Of Cons
Limited sign up options to acquire your membership
No sex on the site at all
Video quality isn't great
Conclusion: Let Big Booty Nayara Shake Her Ass For You!
You can use the Big Booty Nayara discount right now to get all of the ass videos that you want. There are thousands of videos and hundreds of girls to enjoy. You won't find a better site for big butts anywhere else on the internet.
The girls are hot and they just want to show off their giant asses to you. Get your fill of them and you'll keep coming back for all of the updates. It's the site you've always wanted to be a part of.
Review Update: Unfortunately it looks like this site is dead now. If you're looking for other porn deals, check out the homepage.