In this article, I share what I believe to be the top 50 hottest pornstars on the Internet today. These girls are ranked and rated for their abilities in front of the camera. Find out which adult film stars are best today and worth fapping to in 2023!
Many pornstars come and go as time passes by. Today I'm here to share my list of the hottest pornstars that are relevant today! This is a list of 50 porn stars who are actively shooting porn and are super famous. 
While it may seem ungrateful to judge someone by their looks, you have to admit that there are some cases where this is necessary; the porn world is one of them. That is why here I share a list of the top 50 porn stars that are pretty active in 2023. Yes, each of them have that something extra in terms of hotness, beauty, and sex appeal. You guessed it, they are still doing shoots and having orgasms on film.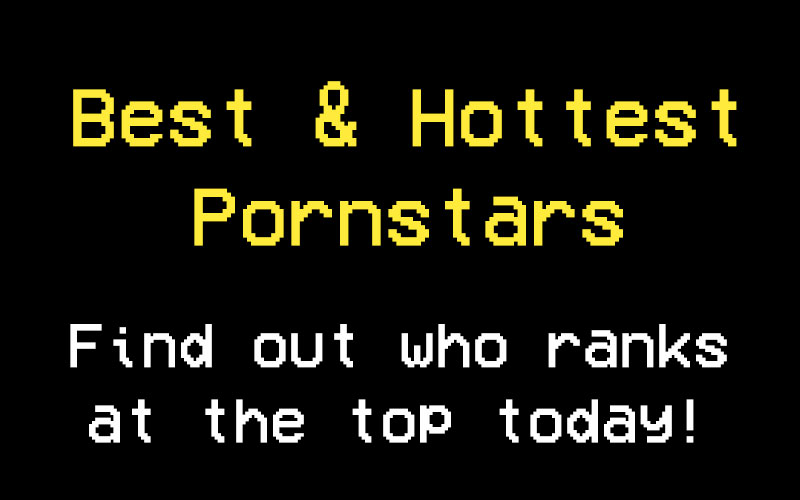 Before we jump to the good part, I need to explain what you'll find within the names on the hottest pornstars 2023 list. This is an important fact…I am not including porn stars that are no longer active; I cover the best of all time on another list of hottest porn stars of all time in the history of porn. 
For now, this list will only contain names of starlets who have been regularly putting out new content in the past year. It also contains new upcoming beauties who have exploded in popularity. You'll also find models named who are looking to make a name for themselves in the industry. The list is not numbered because I can't select a single hottest pornstar, but I like them all. Let's jump right in!
See Also: Best Big Natural Tit Pornstars Doing Porn
Top 50 Hottest Porn Stars In 2023
If you think I should add an adult model that deserves to be listed here, please contact me. For now, enjoy the list and all the porn videos featuring these hot adult stars of today!
Abella Danger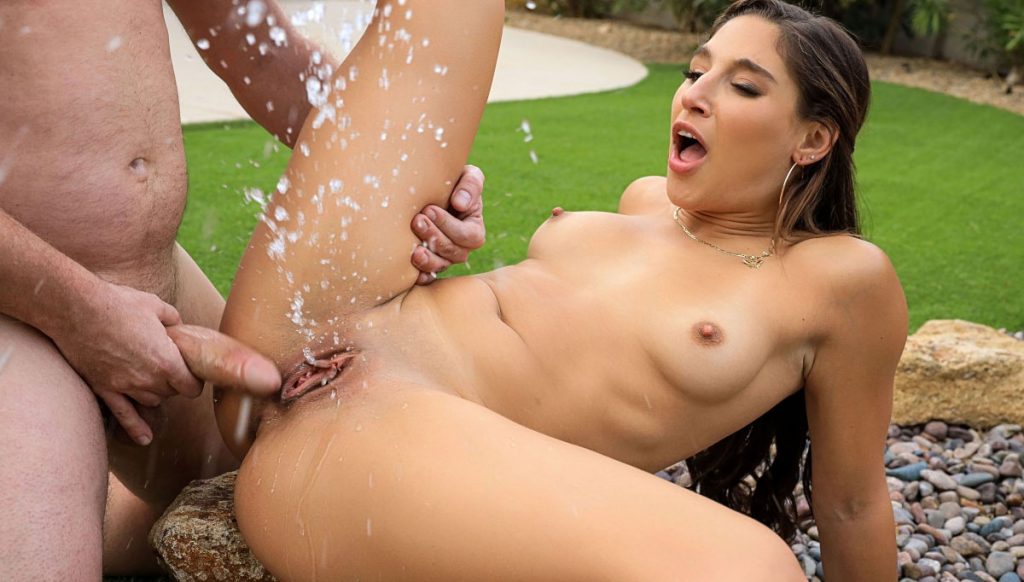 I had to kick this off with the best of the best Brazzers girls. This gorgeous babe has one of the biggest, bubbliest butts in porn today, and the rest of her body is a match. Her persona is also bubbly, and she is so hot to look at. Abella Danger has a hot submissive streak and often plays roles where she gets pounded in the ass by a massive dick. Oh, I should also mention that Abella is a squirter too! You can see Abella in lesbian scenes as well, where she plays in both submissive and dominant roles and licks pussy like the pro she is.
Watch Abella Danger On Brazzers.com!
LaSirena69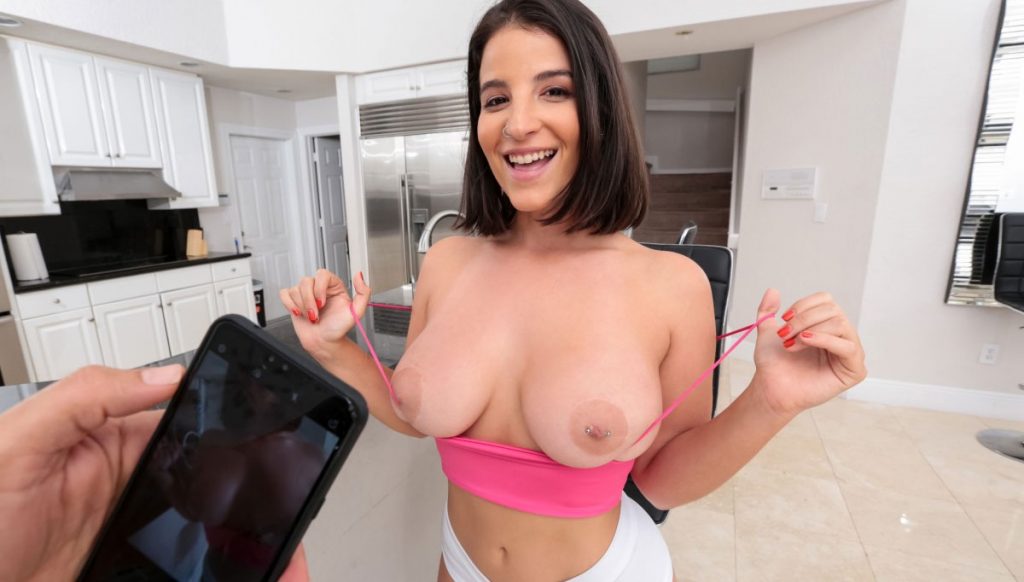 LaSirena69 is very popular now; has large beautiful boobs, a nice body, and a seductive face. She started doing porn and soon shot to being one of the most famous names in porn today. Her work ethics and sex appeal make LaSirena69 so very popular, as is her up-for-anything attitude. That is why you'll see LaSirena69 in lesbian scenes, hardcore sex scenes, creampie, and anal scenes.
Watch LaSiren69 On Brazzers.com!
Nicolette Shea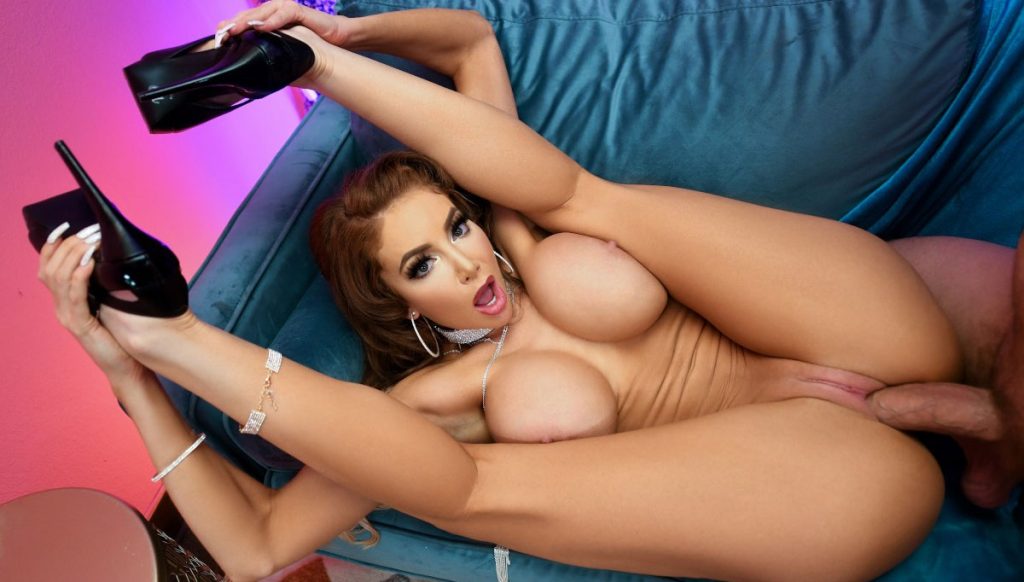 Nicolette is a part of the porn industry for a long time, and her impressive performances keep earning her a place on many top lists. She is a very tall lady, with big fake boobs, a round ass, and a slim waist. Nicolette loves all kinds of porn, and we often see her in boy/girl hardcore sex scenes, licking pussy in lesbian scenes, doing threesomes, and plenty of anal scenes.
Watch Nicolette Shea On Brazzers.com!
Tiffany Tatum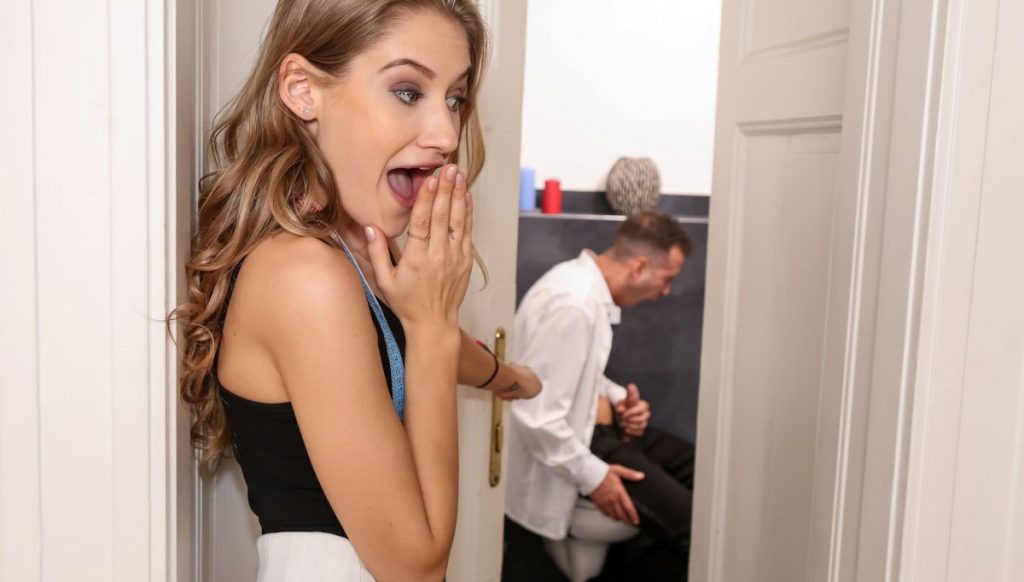 With classy, natural looks, Tiffany Tatum is a stunning lady with a sexual energy that draws all eyes on her. Her face is gorgeous, and her body is tight, petite, and always ready for action. Tiffany is one of the most prolific porn stars and loves doing both men and women, mainly participating in hardcore pounding and enjoying all the attention she gets.
Watch Tiffany Tatum On Brazzers.com!
Kenzie Reeves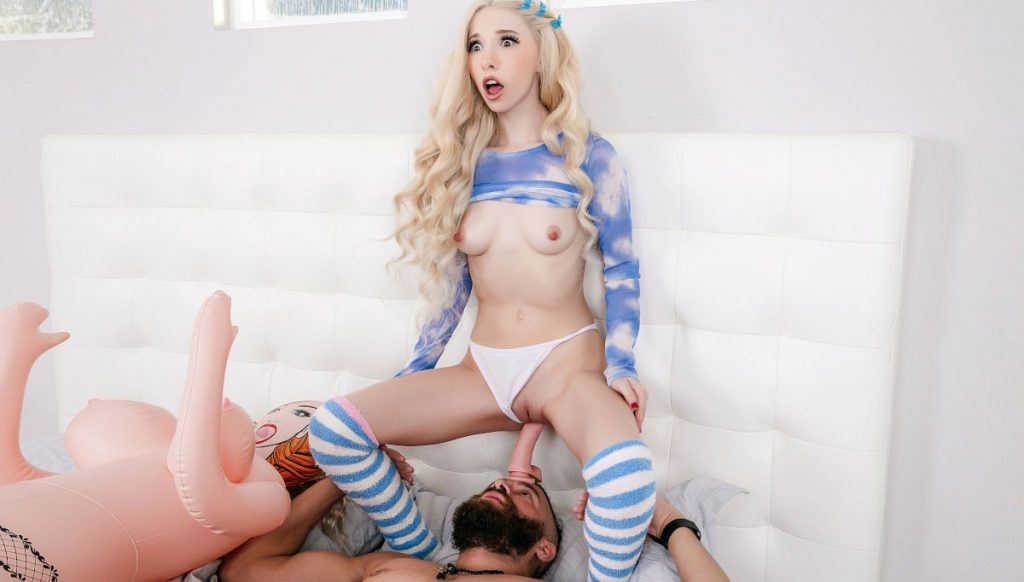 If you like watching petite, pale women having sex, then Kenzie Reeves should be on your watch list. This petite lady is shorter than 5 feet but packs so much sex appeal that it is off the charts. Her tight body is beautiful, with perky titties, tight ass, and cute face. Still in her teens, she has a promising career in front of her.
Watch Kenzie Reeves On Brazzers.com!
Sarah Vandella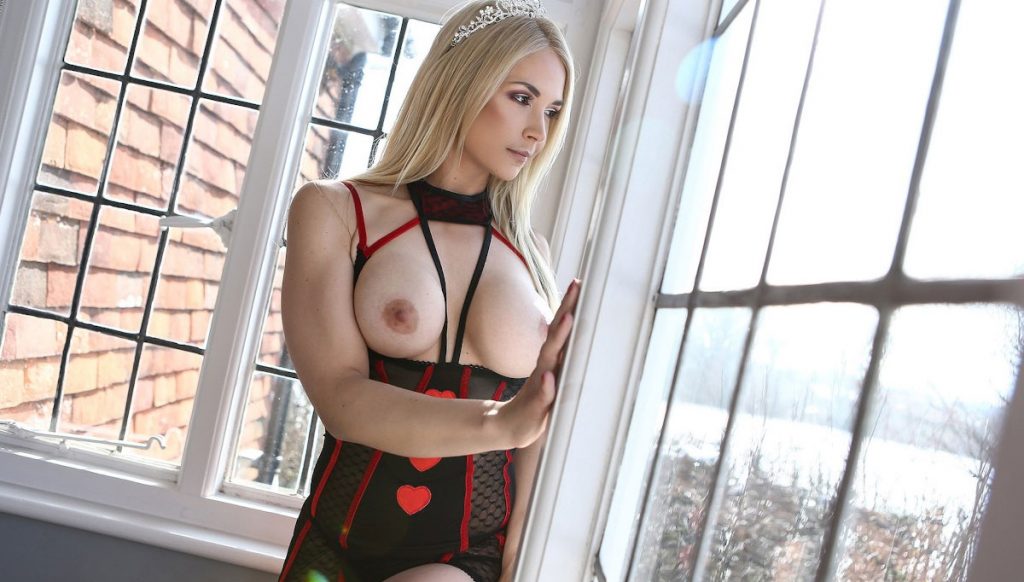 Working for so long in porn, Sarah is now a confirmed MILF who loves to take on as many cocks as possible. However, as of late, Sarah converted to licking and fucking female co-stars to our enjoyment. At this time, you can catch Sarah teaching teenagers how to fuck, and it is beyond hot and lust-inspiring to see.
Watch Sarah Vandella On Brazzers.com!
Lauren Phillips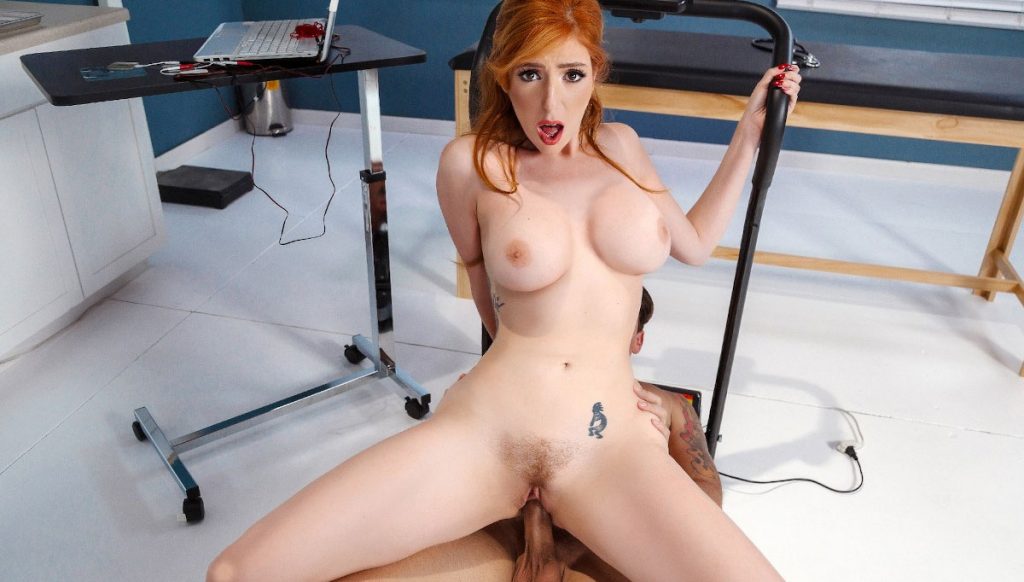 With long-term experience doing porn, Lauren Phillips has inspired orgasms in countless people. She is a redhead with killer looks and big flowing boobs. Lauren loves to play both the dominant over her younger co-stars and play the submissive slut who gets pounded by one or more dicks. Her boobs are often the focus of attention, as she states that she loves getting them licked and sucked.
Watch Lauren Phillips On Brazzers.com!
Veronica Leal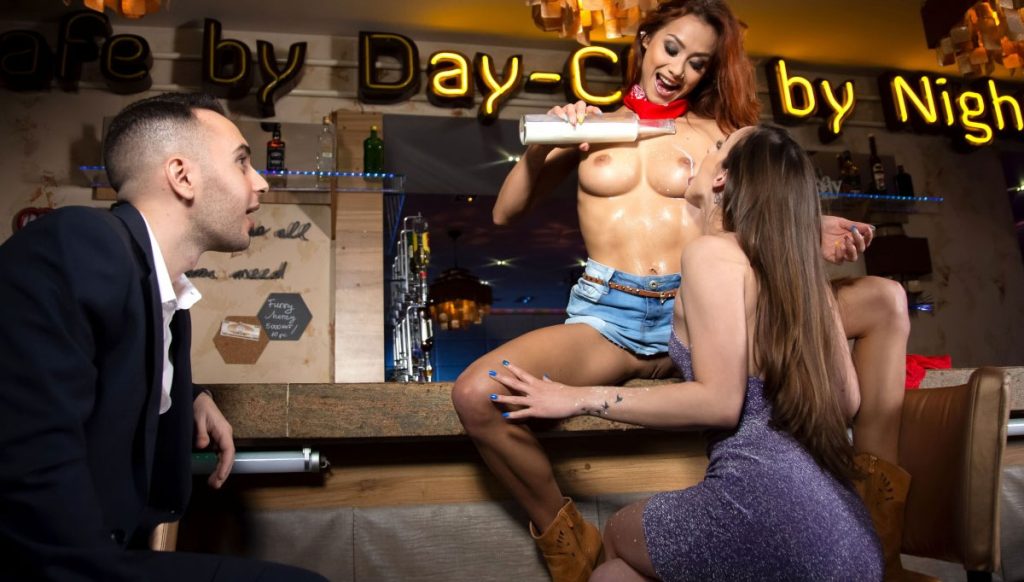 Veronica is a Colombian beauty with very long legs, perky boobs, and a cute butt. She loves having things put in her ass. Still, she also enjoys doing everything else you can imagine – deepthroating and chocking on dicks, licking and fingering pussy, and even doing double penetration videos. If you still have not watched Veronica's work, I urge you to rectify this, and pleasure will be guaranteed.
Watch Veronica Leal On Realitykings.com!
Sybil A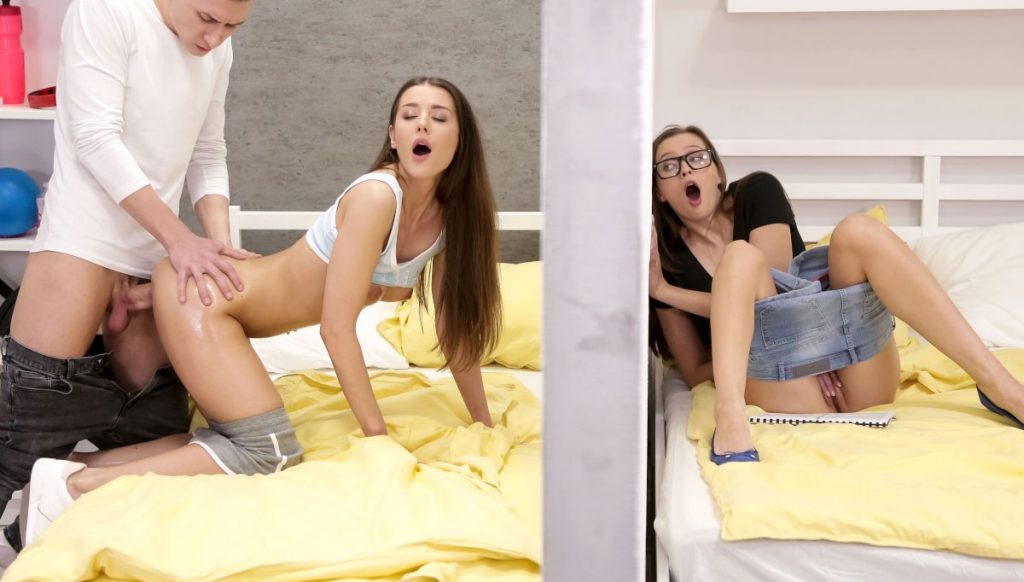 Sybil comes from Ukraine, and we all know how beautiful European babes are, right. Sybil only confirms this fact, and she has perky boobs, a beautiful ass, and a gorgeous face. Her skin is creamy white, and she has an innocent look about her. But beneath this exterior lies a true sex goddess who enjoys public sex and loves riding cock.
Watch Sybil A On Brazzers.com!
Sofia Lee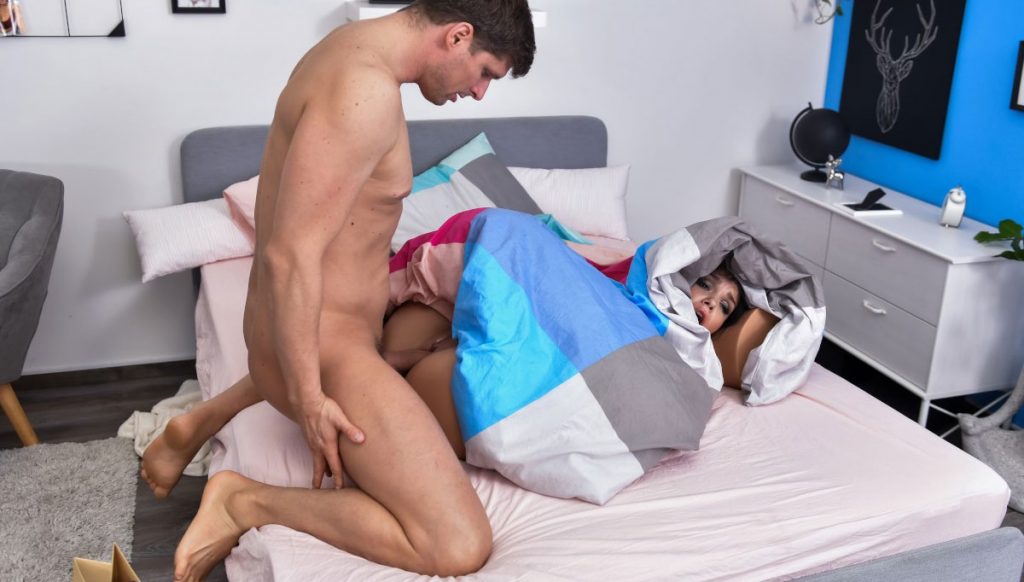 I will start this list with a gorgeous chubby lady Sofia Lee. She loves exhibitionism and hardcore sex, and you can see Sofia enjoying her job to the max. She comes from the Czech Republic, has large natural bobbies, and a perfectly bouncy ass. Her videos often feature Sofia pounded by giant dicks with a smile on her face as she really gets into it.
Watch Sofia Lee On Brazzers.com!
September Reign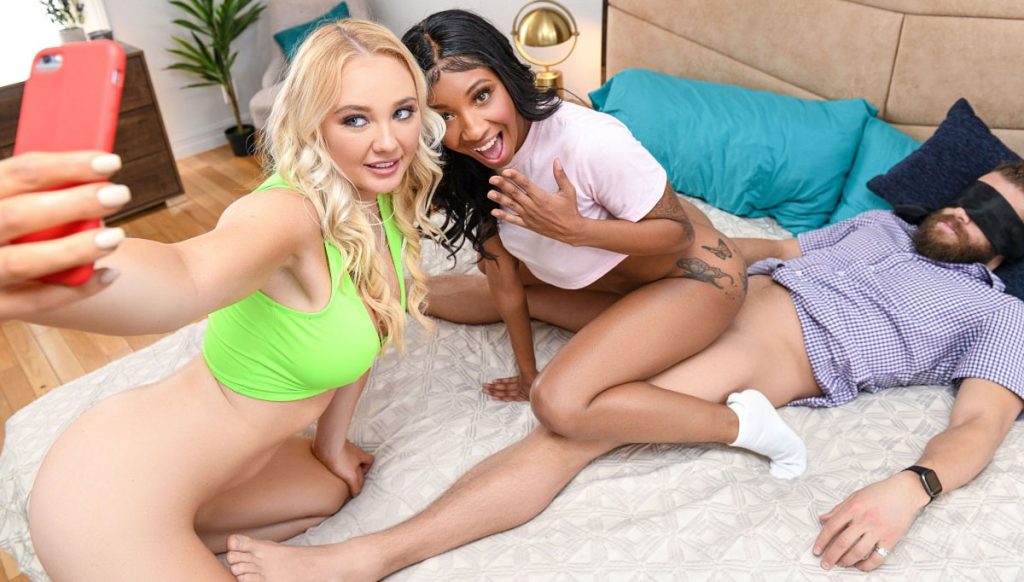 September is a long-term porn actress, and she is one of the most beautiful ebony porn stars active now. She is a gymnast, which allows her to twist in different positions while getting pounded by huge dicks. September is also one of the few ladies in porn who can easily take on the most giant dicks with incredible ease, and that alone is a commendable feat.
Watch September Reign On Brazzers.com!
Lacy Lennon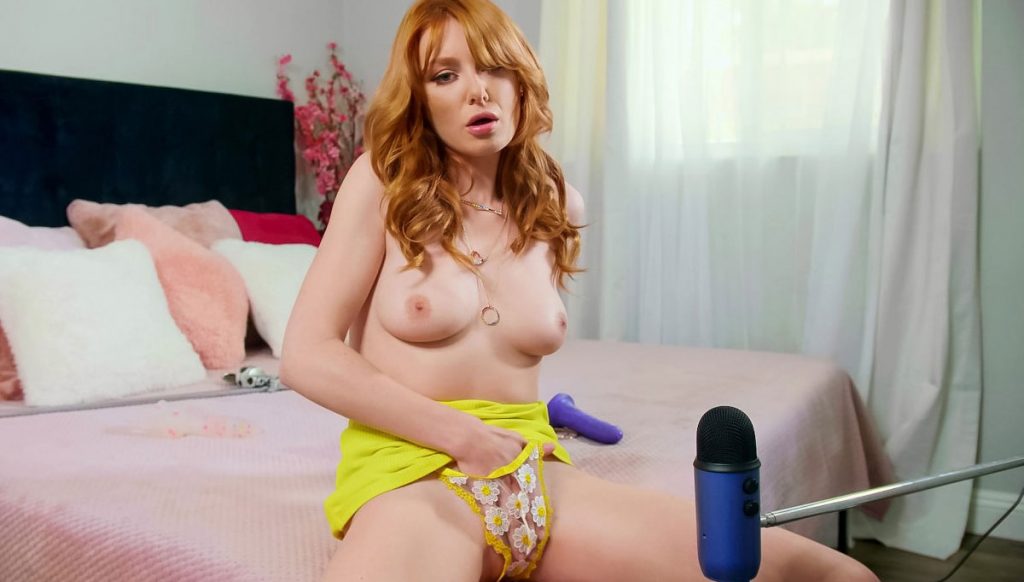 Lacy Lennon is one of my favorites on the top pornstars 2023 list by far! She's a redhead beauty with a perfect body and gorgeous face. She always draws attention to herself, which is because she enjoys sex and loves to show off. Lacy loves sucking and fucking BBCs, and most recently, you can see her being fucked roughly but still maintaining her stunning looks.
Watch Lacy Lennon On Brazzers.com!
Paige Owens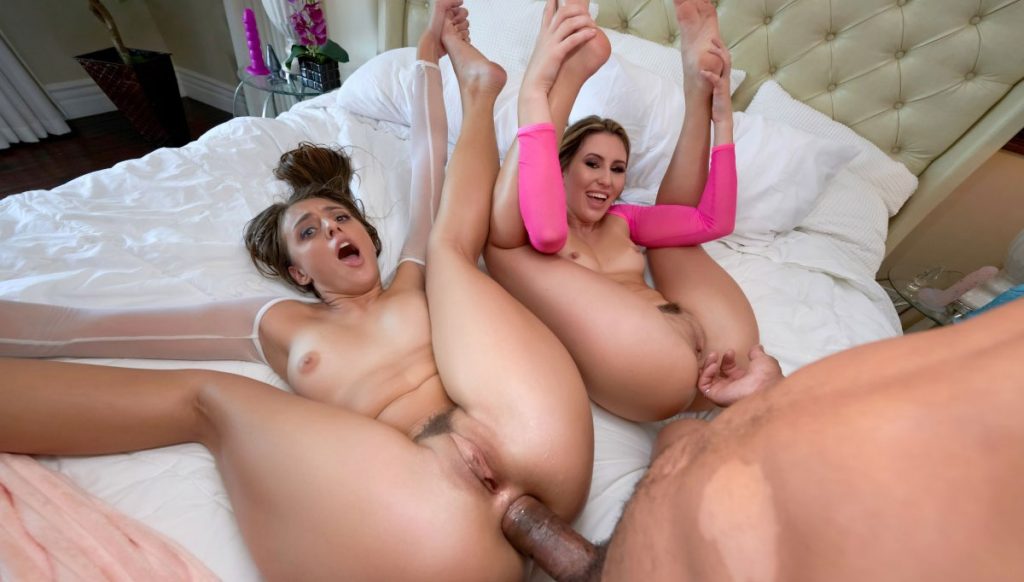 Paige Owens is an American babe who quickly transforms from an innocent-looking teenager into a sex goddess that we can't stop looking at. She looks adorable and cute but loves sucking and deepthroating dicks and often is very loud in her scenes. She loves having a dick in both her pussy and her ass while sucking on a dick as well.
Watch Paige Owens On Brazzers.com!
Adira Allure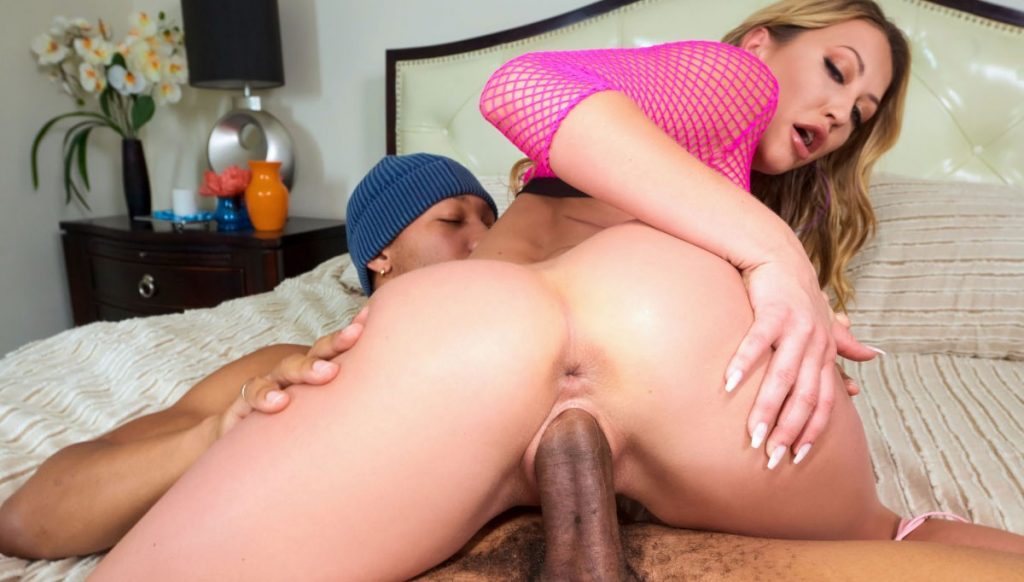 Adira Allure is a beauty who loves to ride dick and lick a pussy. Her body is nice to look at, but her attitude towards sex brings her to our list. Adira is one of the few porn stars who make sure they orgasm during a video, which is always a pleasure to see. Watch her get fucked by huge cocks or lick and finger a pussy; you won't be disappointed.
Watch Adira Allure On Realitykings.com!
Britney Amber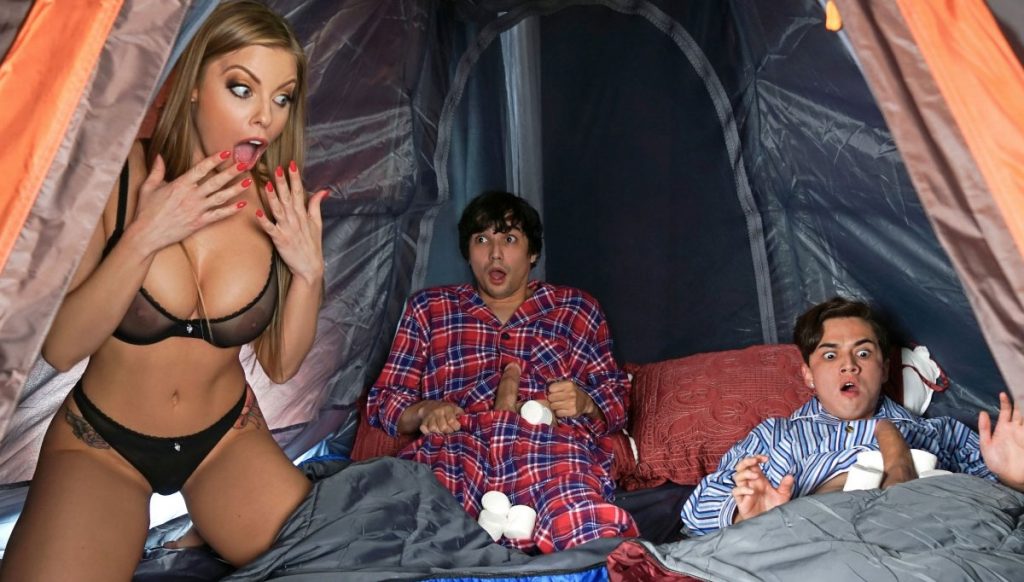 Britney Amber is really famous and yes, a well-deserved spot within the best pornstars 2023 rankings. In fact, she's so famous that her porn ads have gone viral with people searching for the name of the porn ad that she's in. Britney loves all things sex, and that is why you can often see her sucking a cock, riding one or more dicks, and licking a pussy like the pro she is. Her body looks fantastic and is perfectly tight, with bouncy boobs and a dominant attitude toward sex and her co-stars. Even when she is getting pounded, she dominates the scene and is on a spree to fuck all the new, upcoming porn stars.
Watch Britney Amber On Realitykings.com!
Jewelz Blu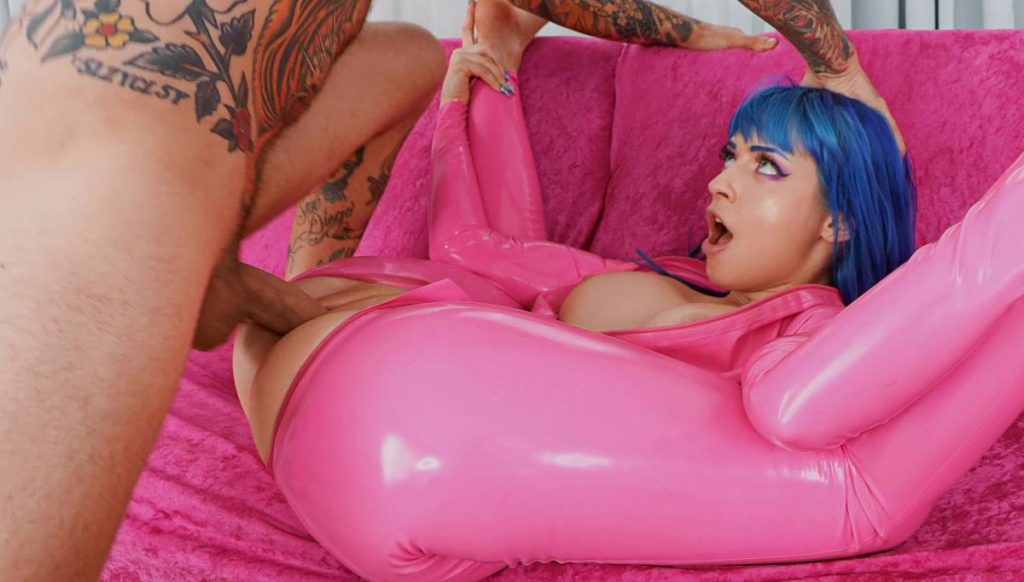 After being a cam girl, Jewelz Blu decided to take on the porn world and is very successful in her endeavor. She is excellent in a solo scene due to her experience in camming, but she also manages the hardcore fucking scenes very well. Her big fake boobs look great, and you can often see her dressed up in latex or a role-playing game.
Watch Jewelz Blu On Brazzers.com!
Tru Kait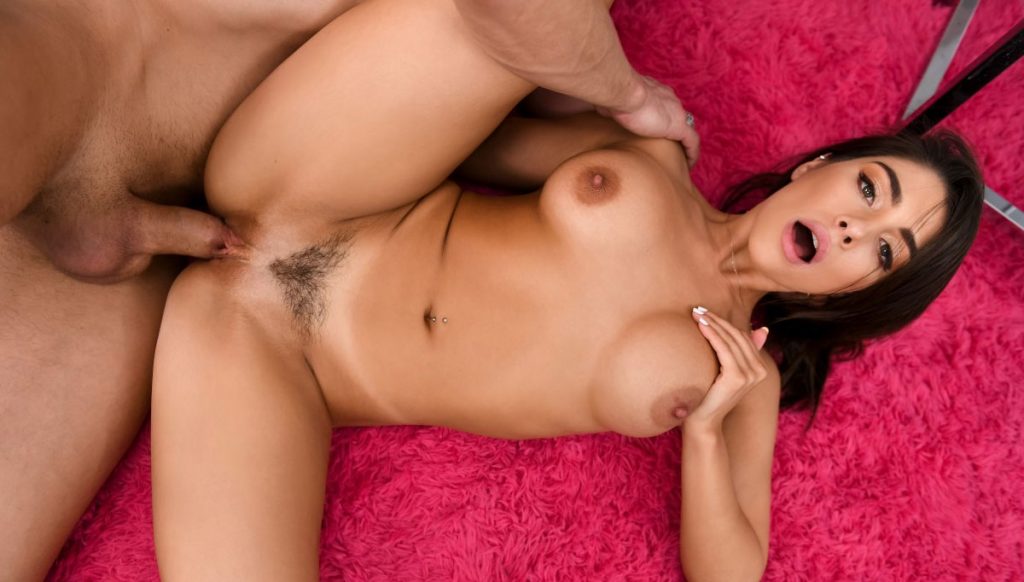 Tru is a lady with a beautiful body, big bouncy boobs, a luscious ass, and a tight waist. She loves to dress up in lingerie and has a healthy appetite for sex. In her videos, she shows off her skills in sucking and fucking her male co-stars with genuine devotion.
Watch Tru Kait On Brazzers.com!
Demi Sutra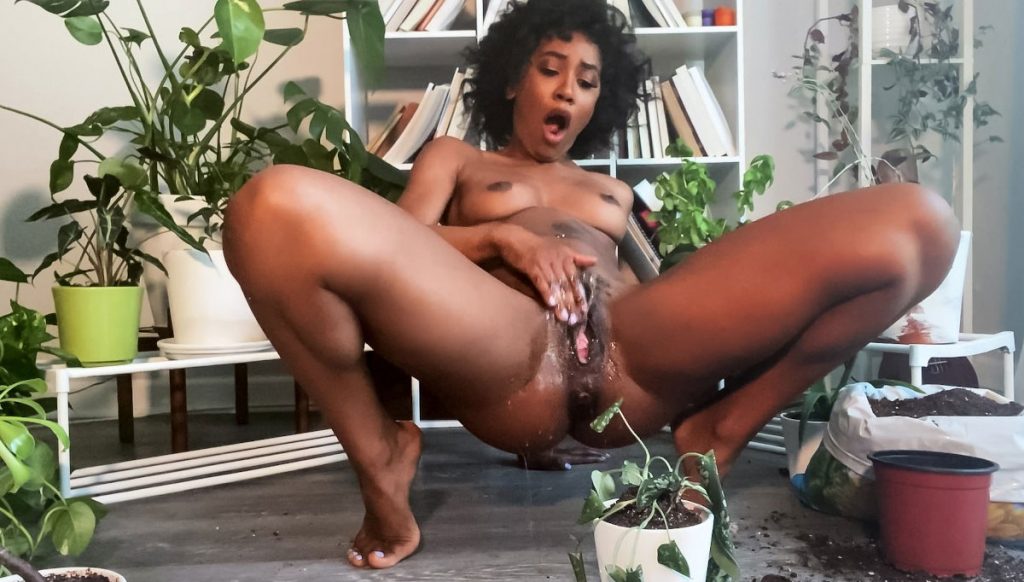 Demi is one of the most beautiful ebony babes in porn now. She is very sought after because of her healthy appetite for sex and her professional work ethic. Her boobs are small and perky, but her ass is amazingly bubbly, and she loves doing all kinds of hardcore sex – Demi enjoys fucking both guys and girls.
Watch Demi Sutra On RK.com!
Kendra Sunderland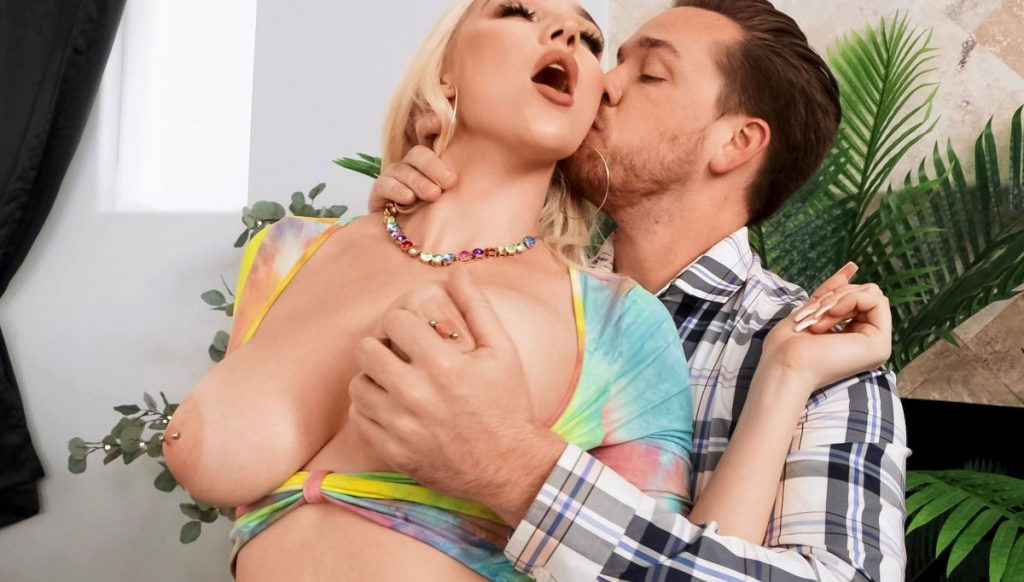 Kendra Sunderland made a video showing her boobs in a public library, and the rest, as they say, is history. She entered the porn world and regularly shot scorching hot scenes that we all love to watch. Her body is extraordinary; her boobs are natural and perfectly sized, and she loves to have dicks stuffed in her beautiful pussy.
Watch Kendra Sunderland On Brazzers.com!
Autumn Falls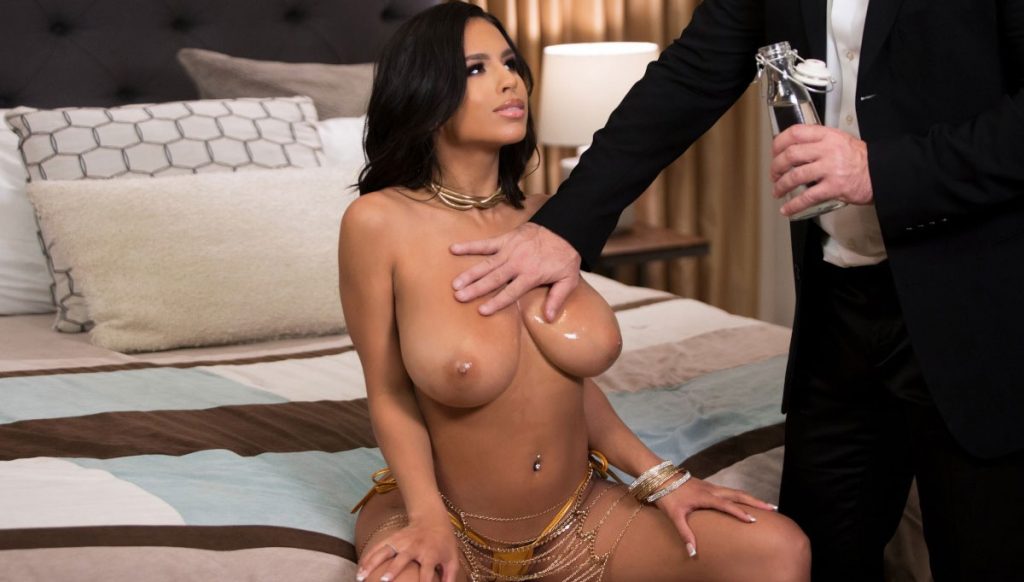 Autumn is a Latina babe with a gorgeous body, giant boobs, and curves for miles. Still in her teen years, Autumn Falls has made a name for herself with a slutty nature and healthy appetite for sex. You can catch some of her videos starring the most famous names in porn, and it is no wonder why she is often cast alongside the best of them.
Watch Autumn Falls On Brazzers.com!
Lulu Chu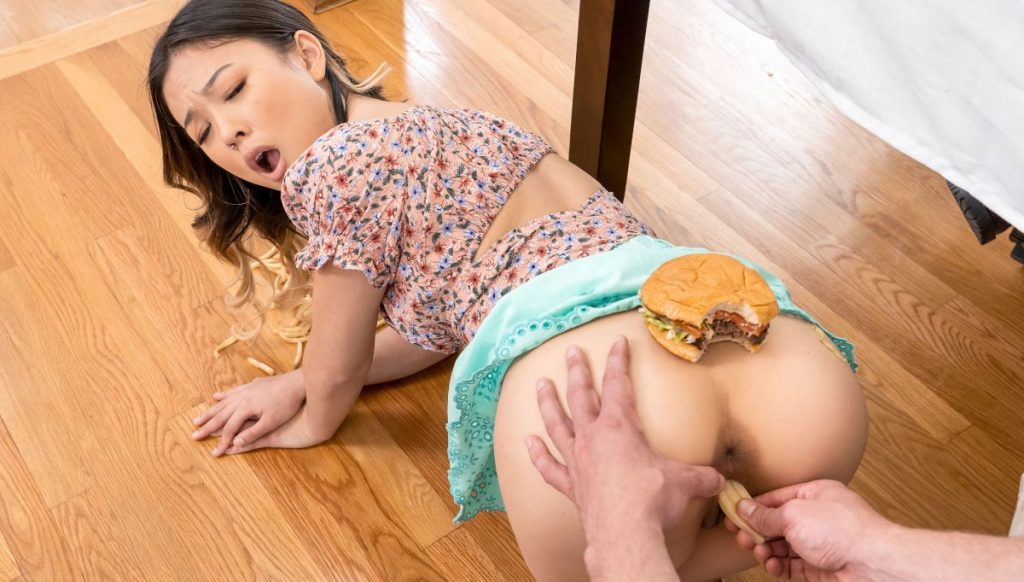 Lulu is a petite lady with small boobs, a tight ass, and an innocent look about her. When the clothes come off, she turns into a sex goddess who loves to experiment and partake in all kinds of fetishes. Lulu Chu comes all the way from China, and you can often see her getting choked or pounded roughly and having cum dripping on her face. She's got a super famous Brazzers scene featuring Victoria Cakes and the infamous Asian pillow-humping refrigerator porn ad and scene.
Watch Lulu Chu On Brazzers.com!
Skye Blue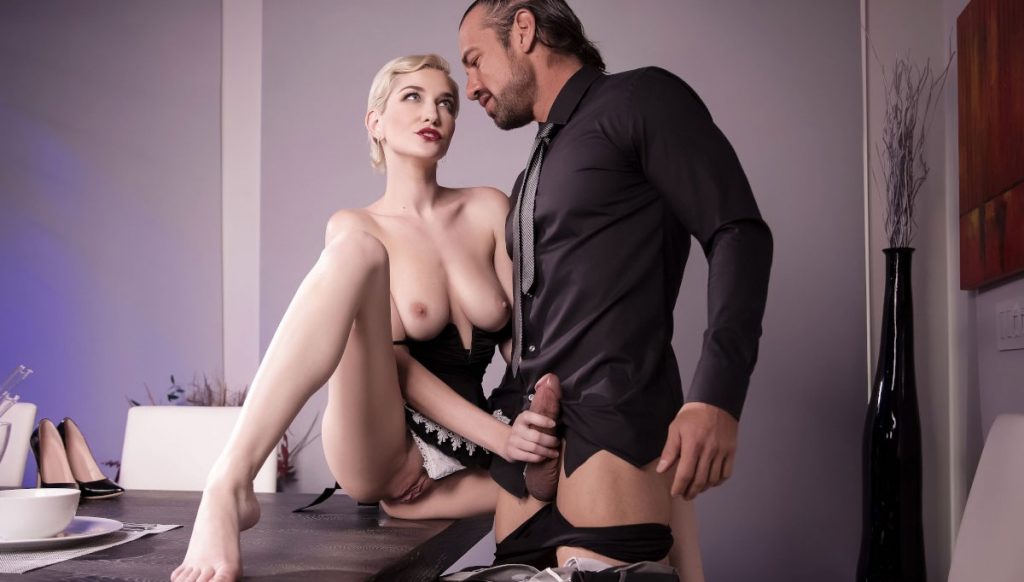 Skye Blue is a tall lady with a slender body and nice perky boobs that fill man's hands nicely. Her legs go for miles and look amazing wrapped around her co-star's body. Skye has an exhibitionist attitude and loves taking her clothes off in front of men and women, taking advantage of and fucking them in all sorts of ways.
Watch Skye Blue On Brazzers.com!
Keira Croft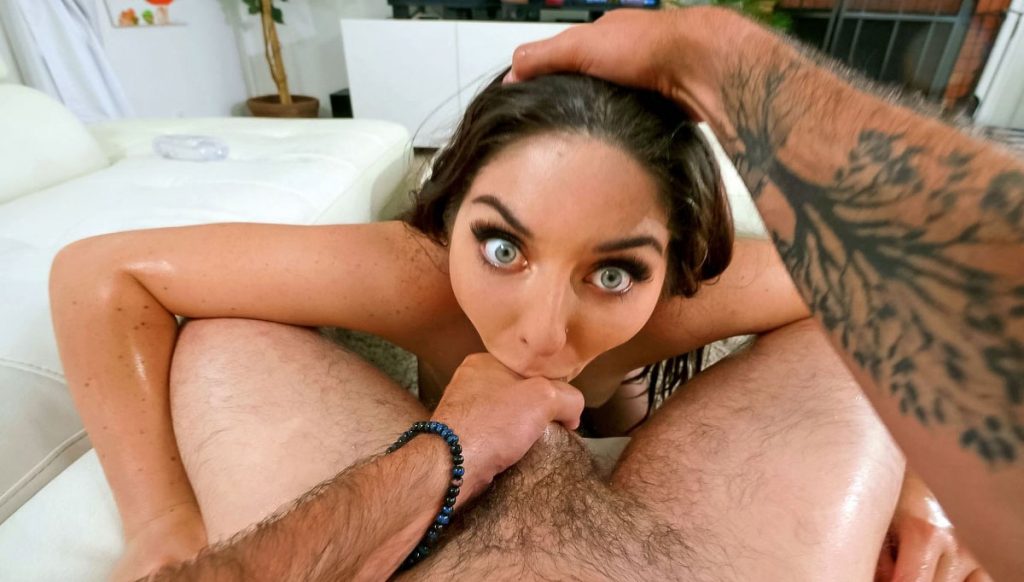 Even though she does not look like it, Keira is a petite lady with a very voracious appetite for dick. Her body is very nice to look at, but it is her love for all things anal that makes Keira so very popular. She often engages in anal sex and has even done double penetration videos and plenty of ass-to-mouth scenes, which she seems to enjoy.
Watch Keira Croft On Brazzers.com!
Ana Foxxx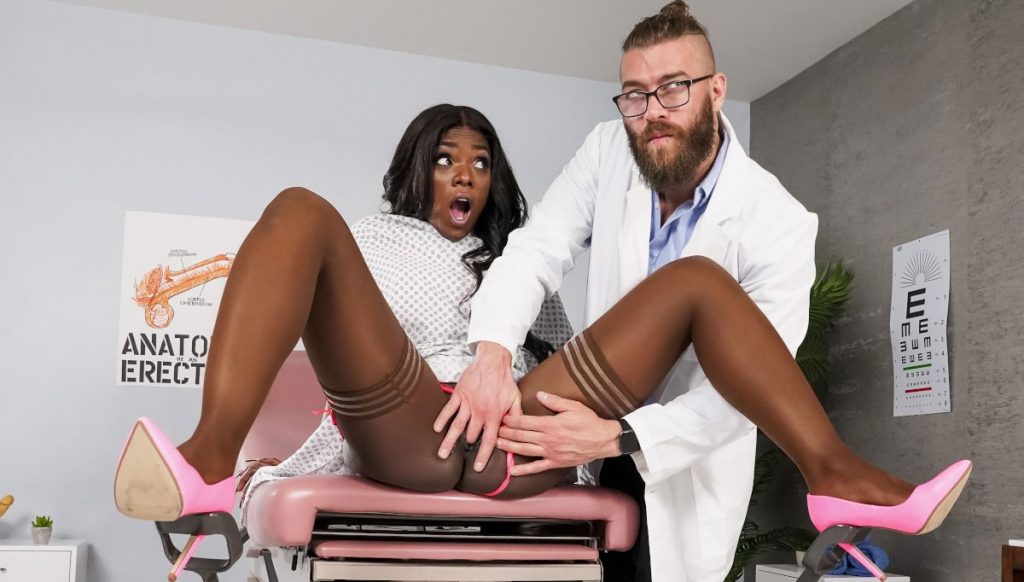 Ana Foxxx is a well-known name in porn, and she is one of the hottest porn stars now. Her tight body, perky tits, smooth ebony skin, and sex appeal make Ana Foxxx one of the most sought-after names in porn today. Plus, she loves doing anal scenes, and no one can resist getting a chance at watching her take a huge cock up her tight ass.
Watch Ana Foxxx On Brazzers.com!
Lena Paul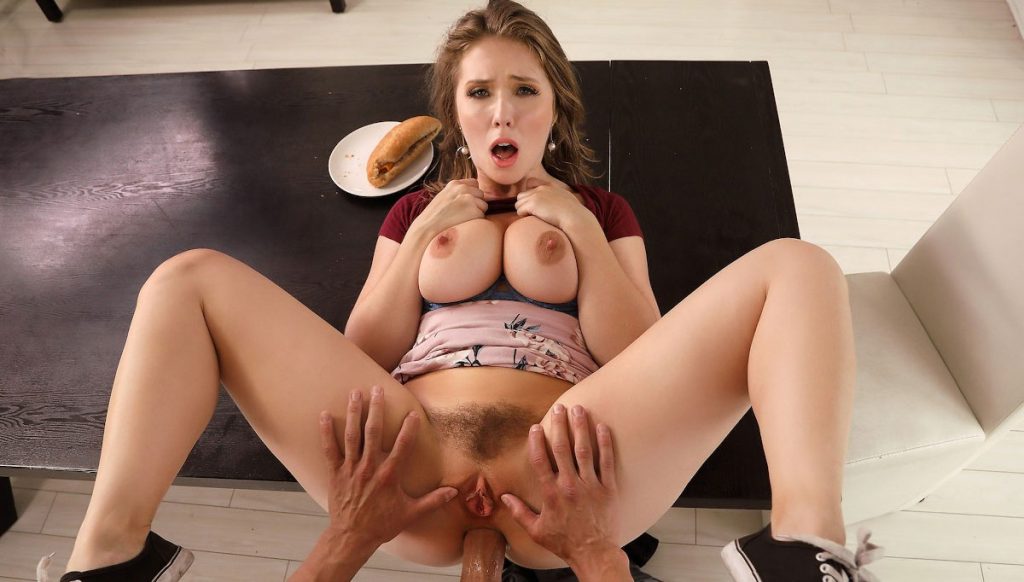 Lena Paul is a well-known name in porn, and we had to have her on our list. This lady is so very experienced, and she commands every scene she does, and she does a lot of them. Her boobs are enormous and all-natural, and her ass is on the larger side but perfectly curved and bouncy when she takes on a huge dick. Lena has done it all in porn: hardcore, anal, threesomes, gangbangs, creampie, BDSM, lesbian, and double penetration, but is still very active and pushing the boundaries of porn.
Watch Lena Paul On Brazzers.com!
Eva Elfie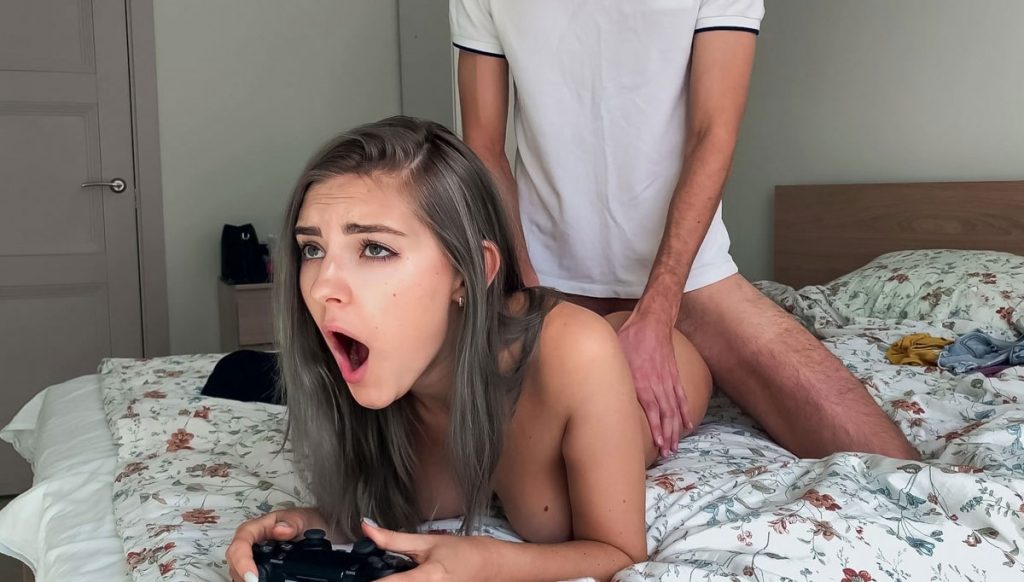 Eva is a relatively new name in porn, but her body attracts viewers to her videos. She has large natural boobs, a slim waist, and a nice ass and enjoys all kinds of sex. Eva has an innocence about her that shows in her videos. Even if she is riding a dick or getting pounded, she keeps an innocent look and adds some erotica to her work.
Watch Eva Elfie On Brazzers.com!
Vina Sky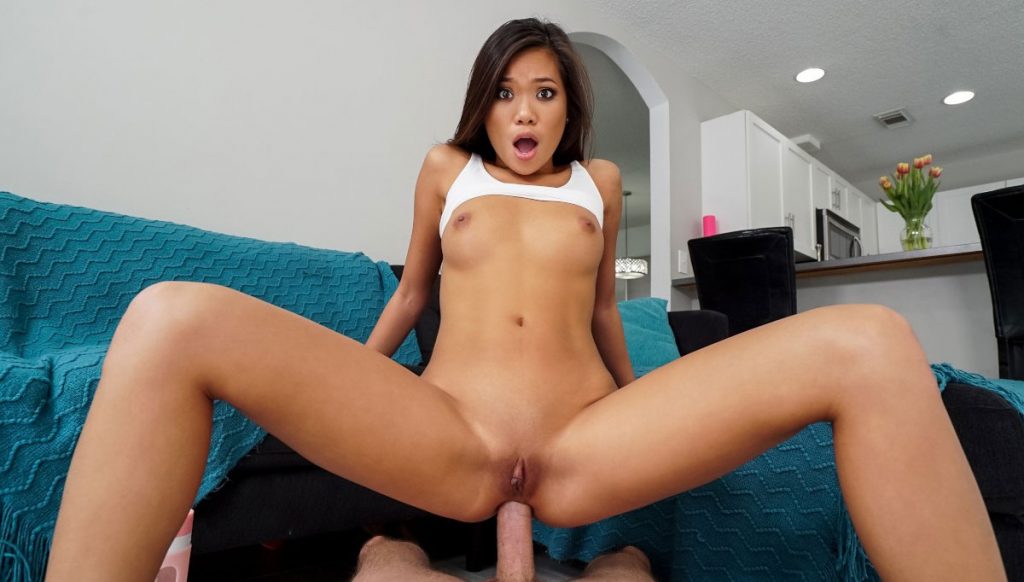 This cute babe is the epitome of petite – she is shorter than 5 feet but is in no way lacking. Her skinny body is very tight, and she has nice perky boobs that take on quite the use. She has nymphomaniac desires and often fucks more than one guy. She works with all the major studios and loves playing the submissive role with guys twice her size.
Watch Vina Sky On Brazzers.com!
Josephine Jackson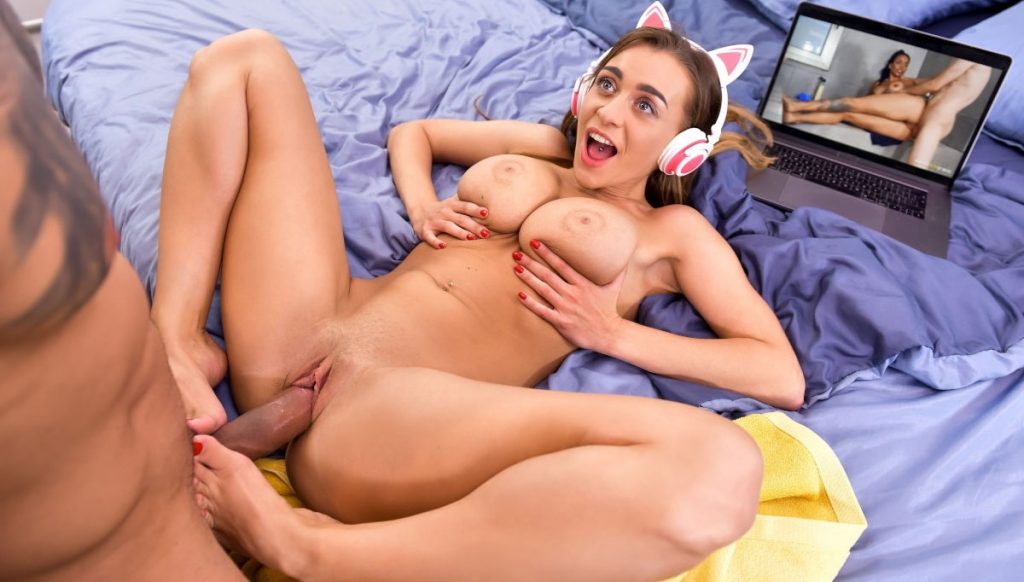 Josephine Jackson is an American beauty graced with a perfect body and a very healthy appetite for sex. She has beautiful curves and loves to strip and show off her body before getting pounded hard and rough. Josephine is a cum slut and loves to get covered in cum after a long fuck in all her holes.
Watch Josephine Jackson On Brazzers.com!
Valentina Nappi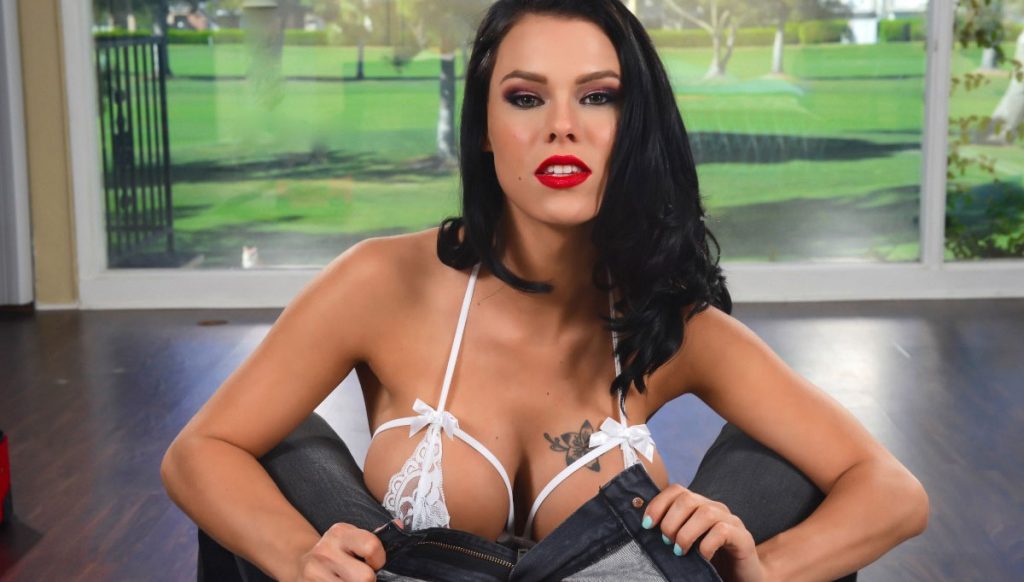 Valentina comes from Italy, the land of gorgeous women with a healthy zest for life, and she has a perfect body, large natural boobs, and perfect curvy ass. Valentina plays in both regular and lesbian porn scenes, where she draws all the attention. She loves anal sex, and you can often see her with one or more cocks shoved deep in her holes.
Watch Valentina Nappi On Brazzers.com!
Azul Hermosa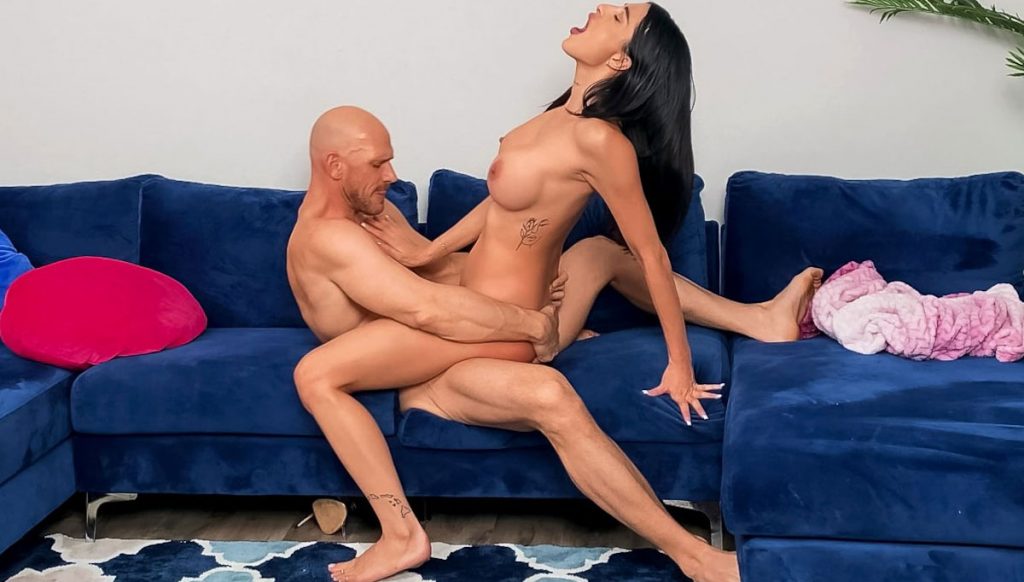 A relatively new name in porn, Azul Hermosa is a Latin beauty with a gorgeous body and large bouncy boobs. She loves to tease her co-stars and loves to lick a dick. Azul has quickly made a name for herself with a professional attitude and sex appeal. It helps that she does all sorts of porn, including deepthroating, anal, and hardcore sex.
Watch Azul Hermosa On Brazzers.com!
Emma Hix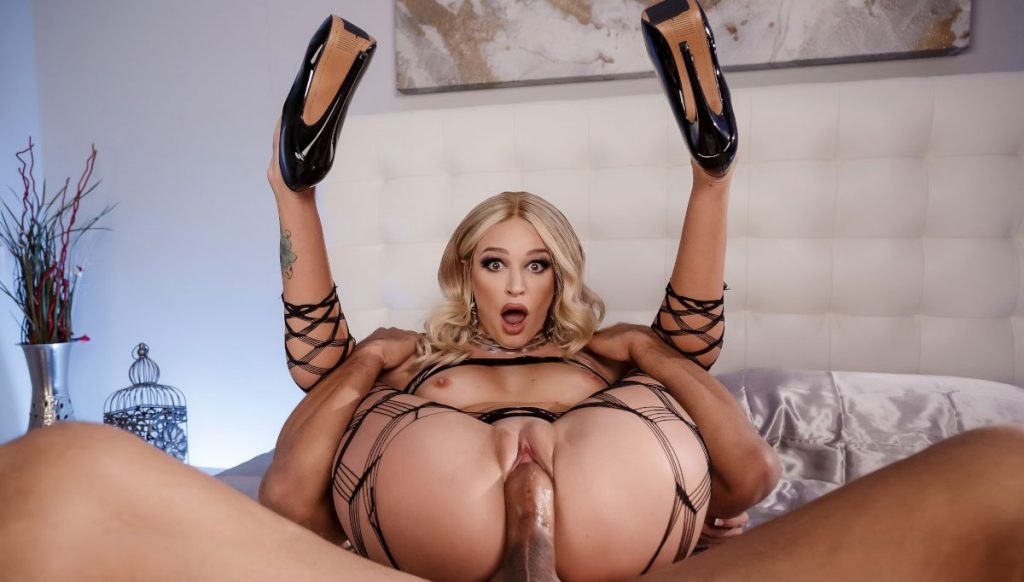 Like many others, Emma Hix has worked as a cam girl before going into porn. She has a nice-looking body and beautiful face and is up for anything when doing porn. One of Emma's specialties is sucking dick, but she is also very good at riding a huge cock until she comes and is not afraid to ask them to make her cum on camera.
Watch Emma Hix On Brazzers.com!
Alina Lopez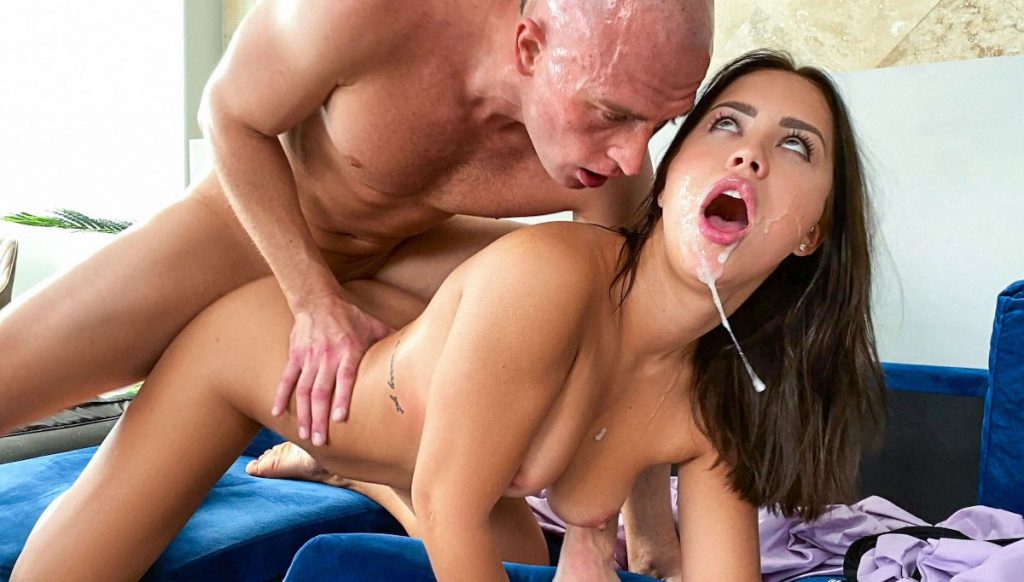 A gorgeous petite Latina, Alina is a well-known name in porn now. She has nice perky boobs and a cute, tight butt. Her oral skills are very famous in the porn industry, and she often sucks dick on camera. However, Alina is also a pro when it comes to licking pussy, as she has an unnaturally long tongue that looks great exploring a pussy.
Watch Alina Lopez On Brazzers.com!
Gabbie Carter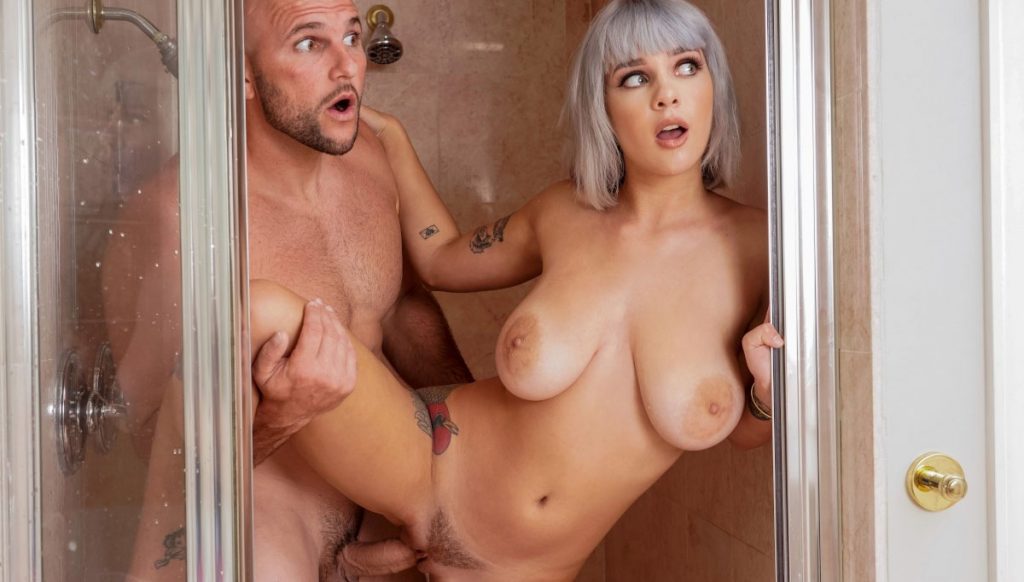 Still doing teen porn, Gabbie Carter is a well-known name in porn now. She has a cute face, gorgeous, tight body, and huge natural boobs, but her most remarkable characteristic is her appetite for sex. She has worked for all major studios and has shot everything from hardcore sex, interracial, anal, and much more, but it seems she continues to push the envelope when it comes to porn.
Watch Gabbi Carter On Brazzers.com!
Elsa Jean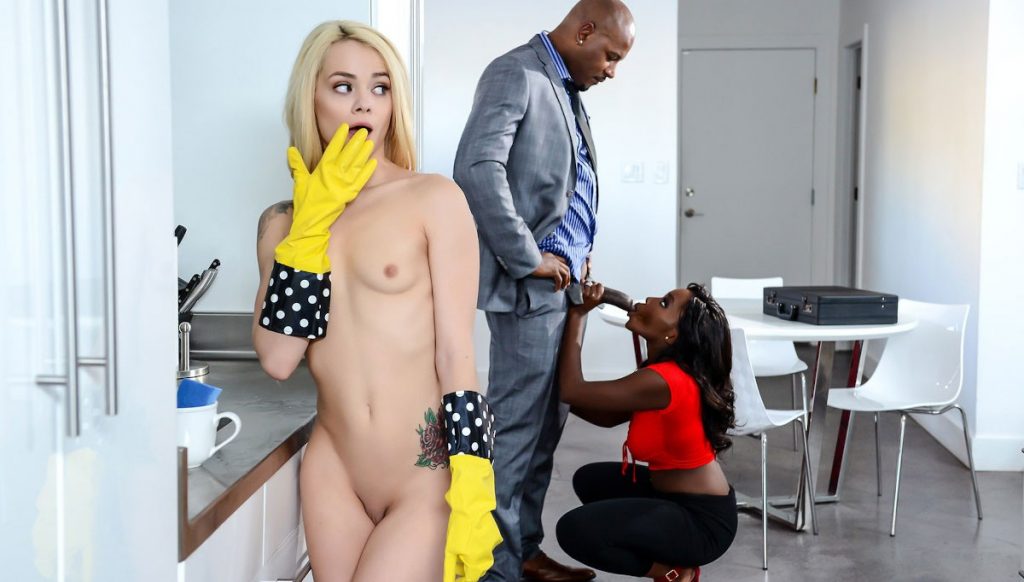 Elsa Jean is another petite porn star with a voracious sexual appetite. She started doing teen porn but grew up and is still going strong, doing scenes for significant porn studios. She got fake boobs recently, which has transformed her into a sex vixen that loves to have her ass and pussy filled with huge cocks.
Watch Elsa Jean On Brazzers.com!
Romi Rain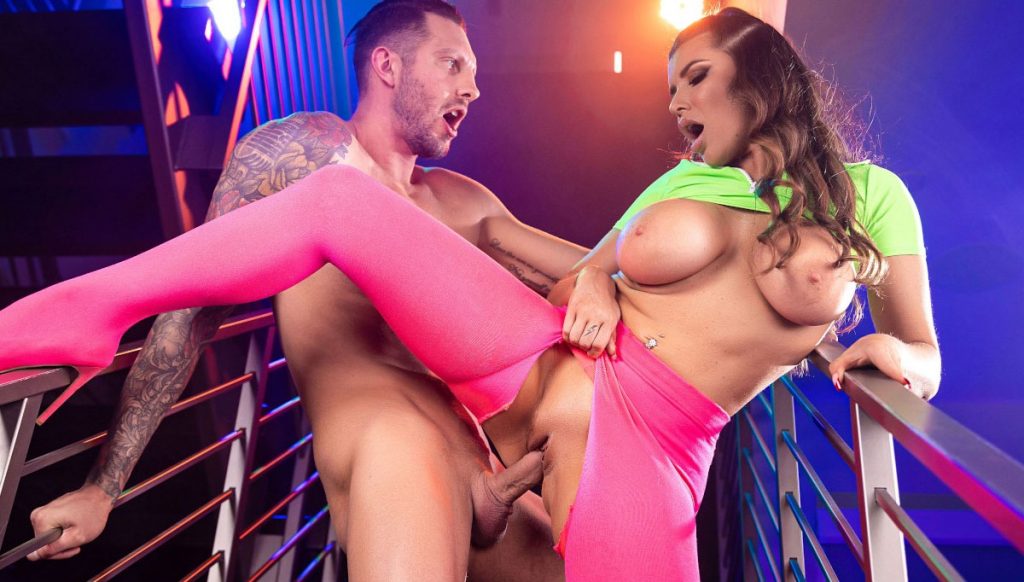 Romi is a confirmed MILF, but this busty lady does not seem to stop. She is going strong, regularly shooting new content and showing off her luscious body. Romi loves to suck dick on camera and loves to get fucked hard but is also very good at licking pussy and doing more lesbian stuff.
Watch Romi Rain On Brazzers.com!
Ivy Lebelle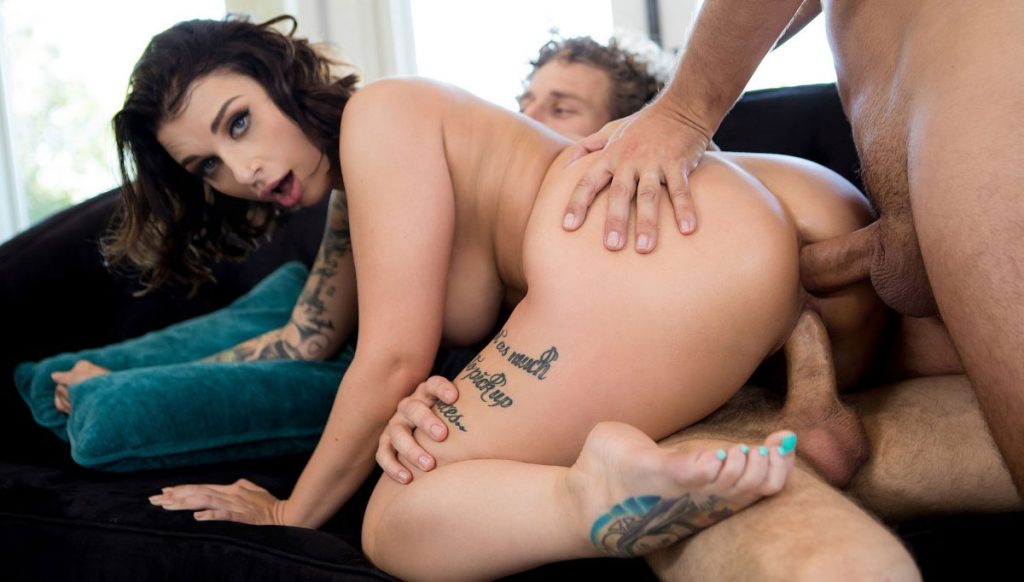 Ivy Lebelle is a busty porn star who loves to get pounded roughly. You may think she has had enough, but she enjoys every second of heavy pounding she gets and always asks for more. She loves to suck dick and says that she can do this for hours. But she also loves giving titty fucks and craves to have her pussy filled with a hard cock.
Watch Ivy Lebelle On Brazzers.com!
Bella Rolland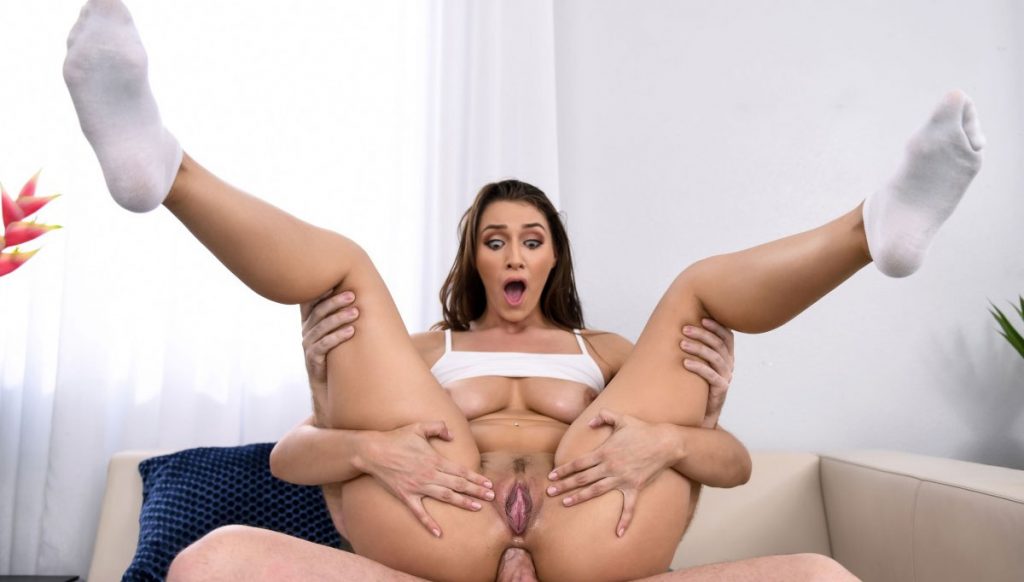 Bella Rolland is one tall lady, towering at 5 feet 10 inches; she dominates many of her male co-stars. She has a slender body with a large booty that grabs the attention. When paired with a muscular guy, she gets into her submissive role and takes on all the heavy pounding he decides to give her. You can see Bella in action, and we guarantee you'll have enough in your spank bank for days to come.
Watch Bella Rolland On Brazzers.com!
Scarlit Scandal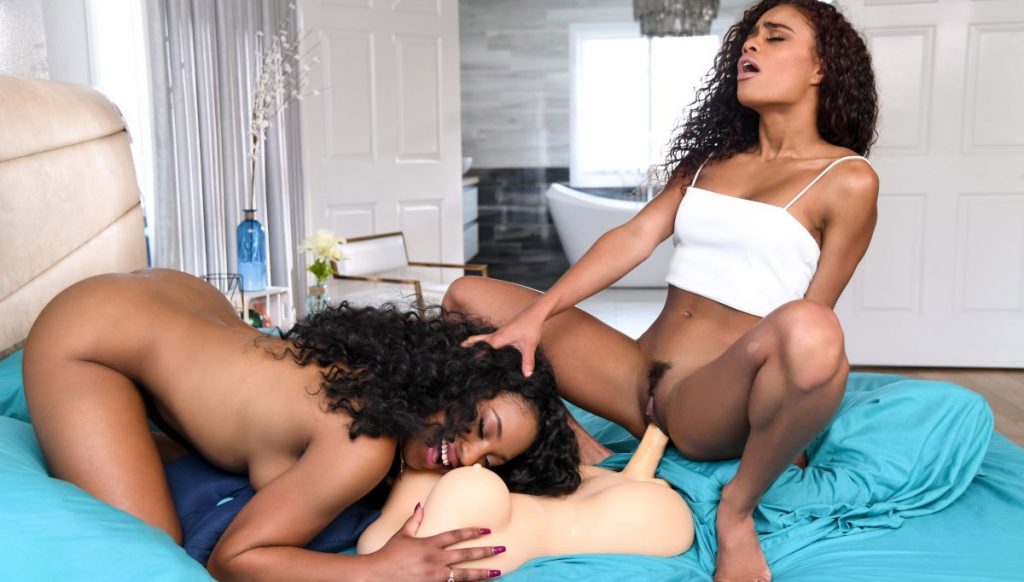 Scarlit is a petite babe with a perfect body, tight ass, and nice perky boobs. She loves being dominated and enjoys all types of sex. A powerful side is her deepthroating skill, which she regularly puts to use. Her insatiable appetite for sex has gotten her work with all major studios and why we'll see her for years to come.
Watch Scarlit Scandal On Brazzers.com!
Desiree Dulce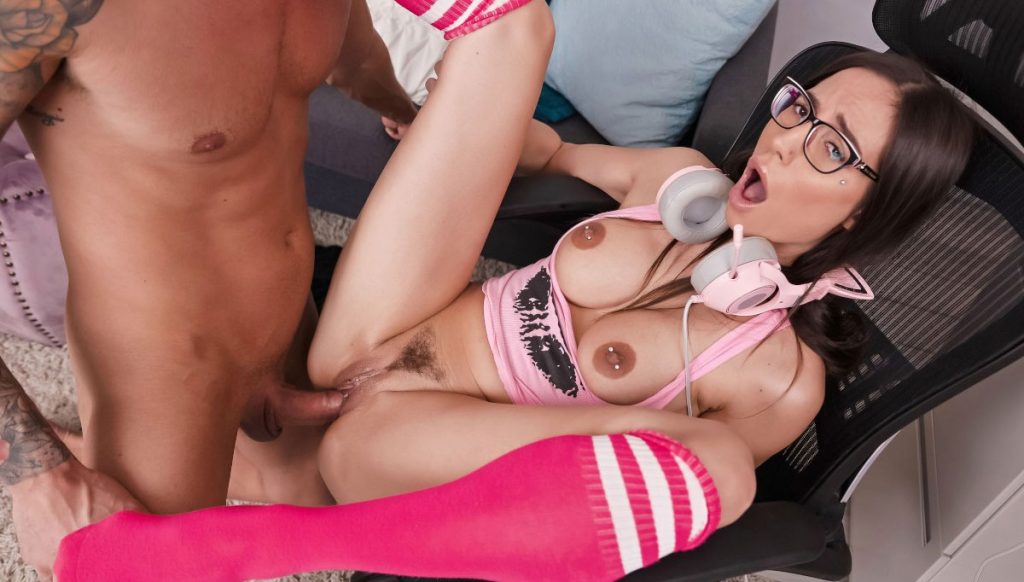 Desiree is a beautiful Latina babe with nice boobs and a perfectly round, bubbly butt. She says that she loves to have cum spilled all over her face and enjoys long hardcore fucking sessions. Desiree has done work with many famous male porn stars and loves all the guys with really big dicks who know how to satisfy her nymphomaniac cravings.
Watch Desiree Dulce On Brazzers.com!
Kenzie Taylor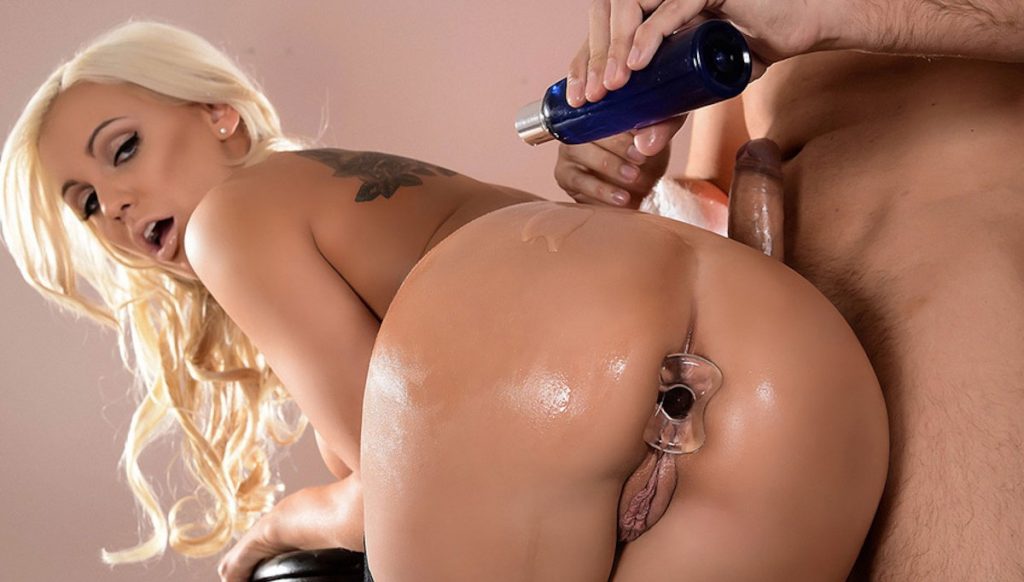 Kenzie Taylor is a porn star with a nice tight body and very nicely done fake tits. She loves her partners to touch and tease her boobs and loves to have her boobies licked and sucked. But Kenzie also loves to suck a dick and drips sex appeal when she does this. She has done many videos in all sorts of sexy scenarios, and you can often see her doing hardcore fucking or something crazier.
Watch Kenzie Taylor On Brazzers.com!
Kendra Lust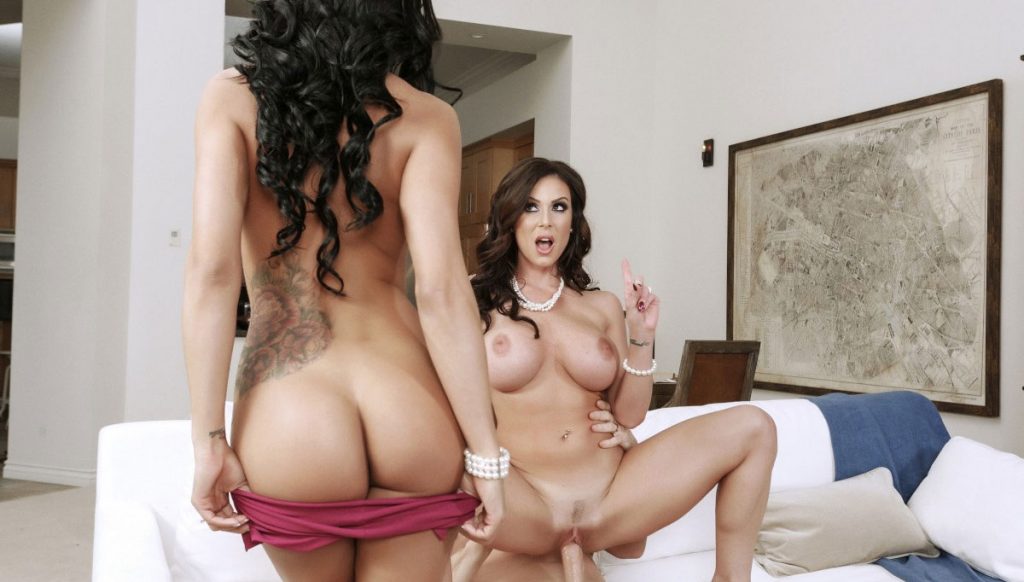 Kendra Lust is one of the most famous MILFs in porn now, and she has a stunning, toned body with the perfect amount of curves – both boobs and ass. Her skills on camera are excellent, and she does not shy away from sucking dick or having a cock buried deep in her pussy or back hole.
Watch Kendra Lust On Brazzers.com!
Codi Vore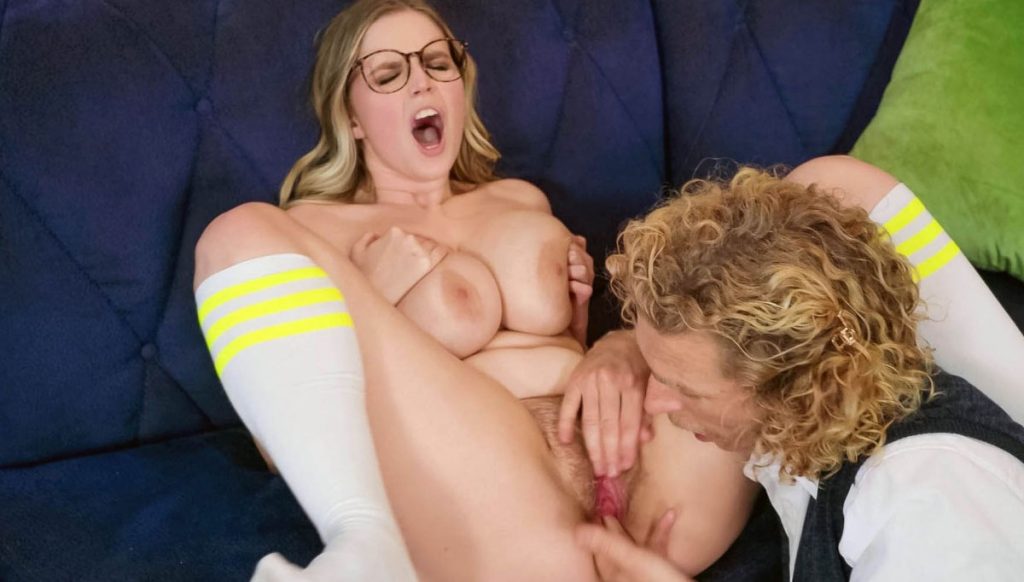 Codi is an all-natural beauty – huge natural boobs, curvy ass, and cute smile. She is very active at this time, regularly making new content. One of her scenes is famous. It's the one where she plays a naughty nurse with a hairy bush looking for dick. Her work includes fucking and sucking all the big names in porn and shooting content for all the major porn productions. She is always up for anything, and you are sure to have a lust-inspired session watching Codi in action.
Watch Codi Vore On Brazzers.com!
Emily Willis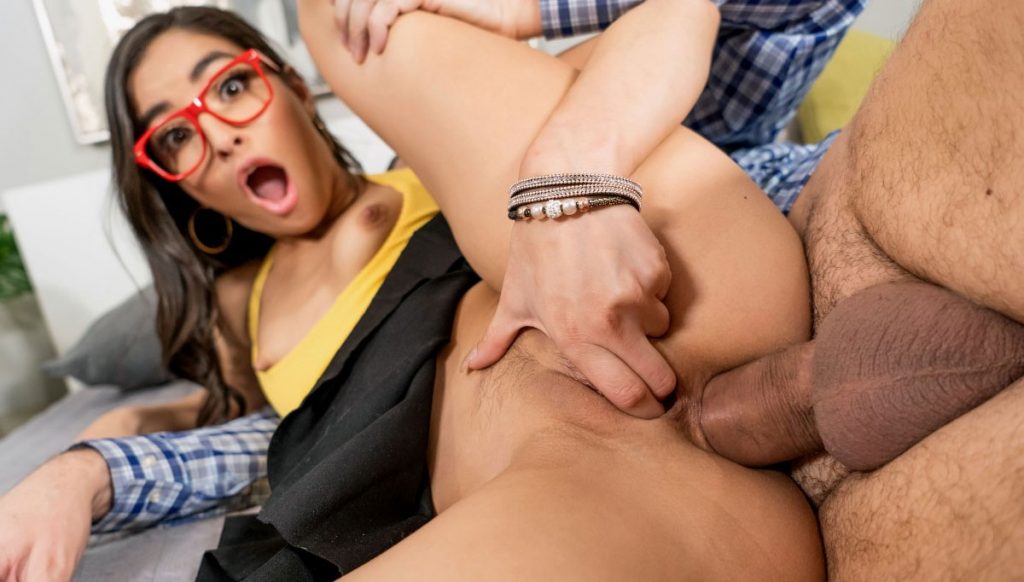 No one expects Emily Willis to be a sex-crazed vixen with innocent looks, which she is. She has an almost flat chest and tight, toned body, but this does not prevent her from doing all sorts of sexy stuff. Emily loves to suck dick and loves to talk dirty to her partners. You can see Emily's work, which includes much hardcore sex and plenty of double penetration videos where she gets one dick in her pussy and one in her ass. She's definitely the creampie of the crop when it comes to the top 50 pornstars 2023 rankings.
Watch Emily Willis On Brazzers.com!
Rachel Starr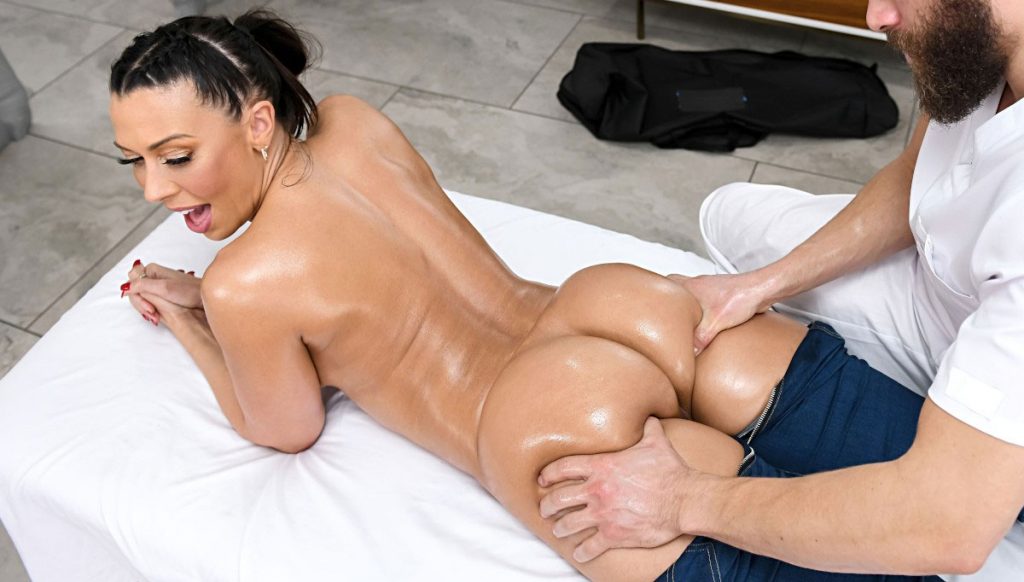 You've probably seen Rachel Starr in action, as she is active in porn for close to 15 years now. She knows how to fuck and loves every second of the hard pounding she gets. In recent times, she prefers working with younger co-stars, teaching them all the ways how an older woman takes care of business. Plus, she has a star tattooed right above her pussy, which makes for a fantastic visual as she rides a huge cock. Rachel is in a famous porn ad where she plays a hairdresser too. It's called I'll cut your hair and blow your husband.
Watch Rachel Starr On Brazzers.com!
Gianna Dior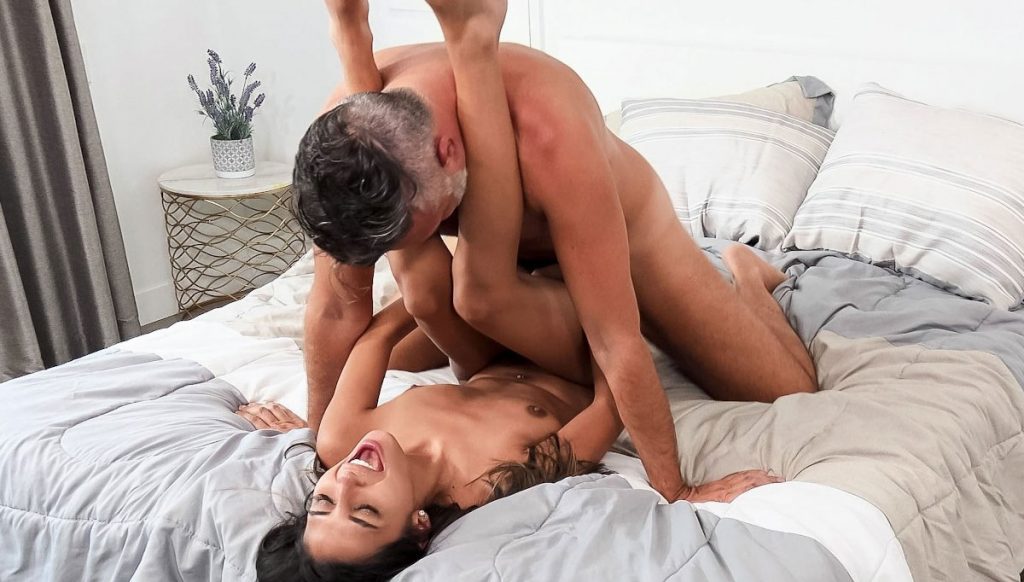 Gianna Dior is a very sexy girl and is one of the hottest ones in porn today. She has Native American roots that make her look irresistible. Her boobs are perky and stand proud, her ass is round and bubbly, while her body is tight and toned. Gianna loves sex, and she sucks and fucks a man like the pro she is but is not a stranger to pussy licking, as she loves it as much as she loves hardcore sex.
Watch Gianna Dior On Brazzers.com!
Alexis Fawx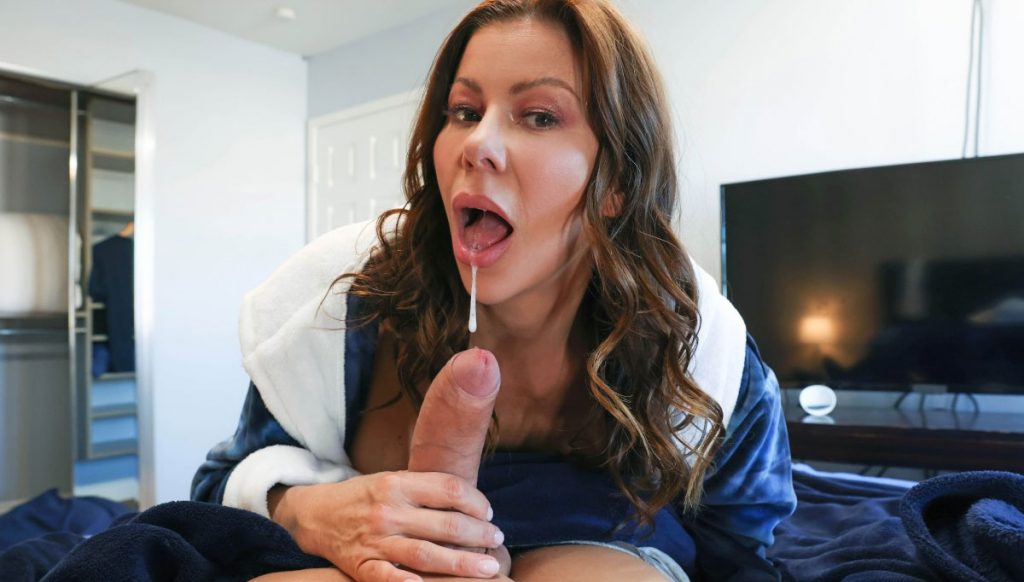 Alexis Fawx is a gorgeous babe – she has a tight, toned body, firm fake boobs, and a large butt. Her smile is very seductive, and she uses it to her advantage; even when she gets a hardcore pounding session, she smiles and enjoys her work. Alexis works with newcomers and famous porn stars, and you can see her in both straight and lesbian sex scenes.
Watch Alexix Fawx On Brazzers.com!
Luna Star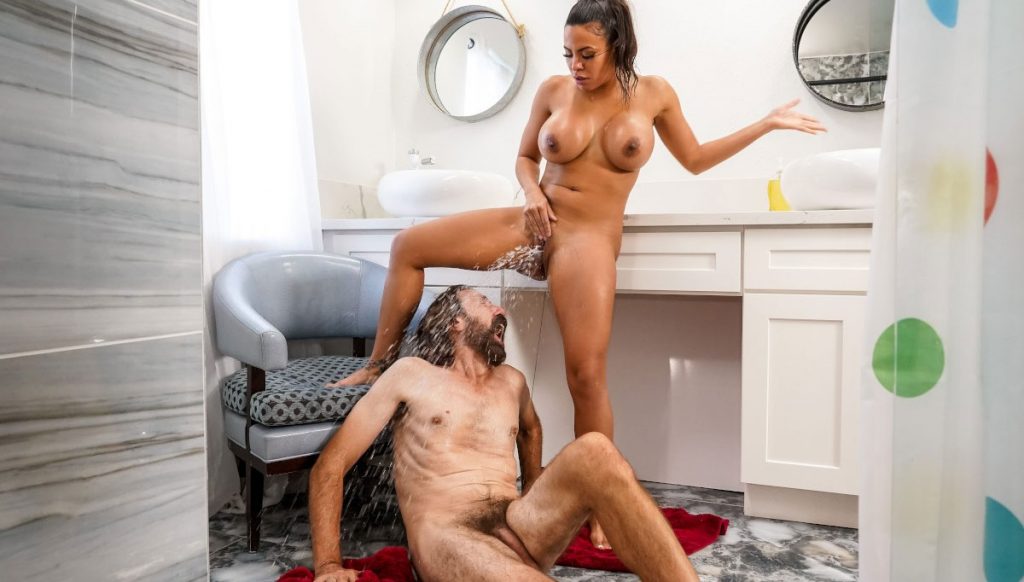 Luna Star is one of the porn stars who enjoy kinky sex – she likes choking, spanking, and stretching. Her body is petite and tight, but her fake boobs stand proud. Luna has intense sexual energy and is dominant in every situation – whether it is sucking or riding a dick or getting pounded in the pussy or ass. If your desire goes towards the kinkier, then we suggest you check out Luna Star's work.
Watch Luna Star On Brazzers.com!
Angela White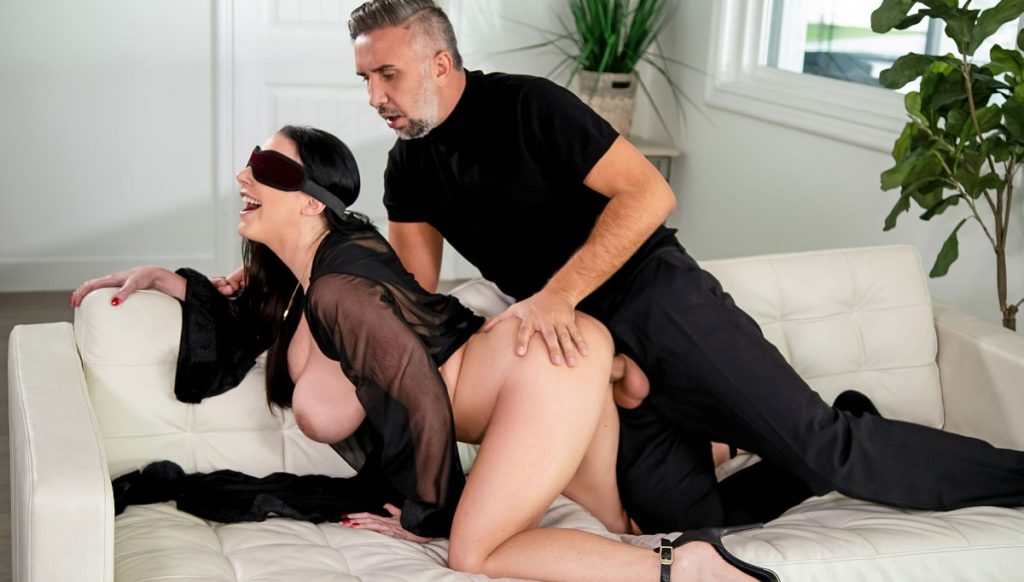 From the land down under, Angela White is the proud owner of some of the most beautiful natural boobs in porn. She has a curvy body, a bouncy ass, and a voracious appetite for sex. She loves doing hardcore porn, and you can see her scenes where she has worked with all the top male talent in the porn industry. Angela is always up for anything and is pushing her boundaries when it comes to sex – her scenes are all intense fucking sessions where everyone walks away satisfied.
Watch Angela White On Brazzers.com!
Adriana Chechik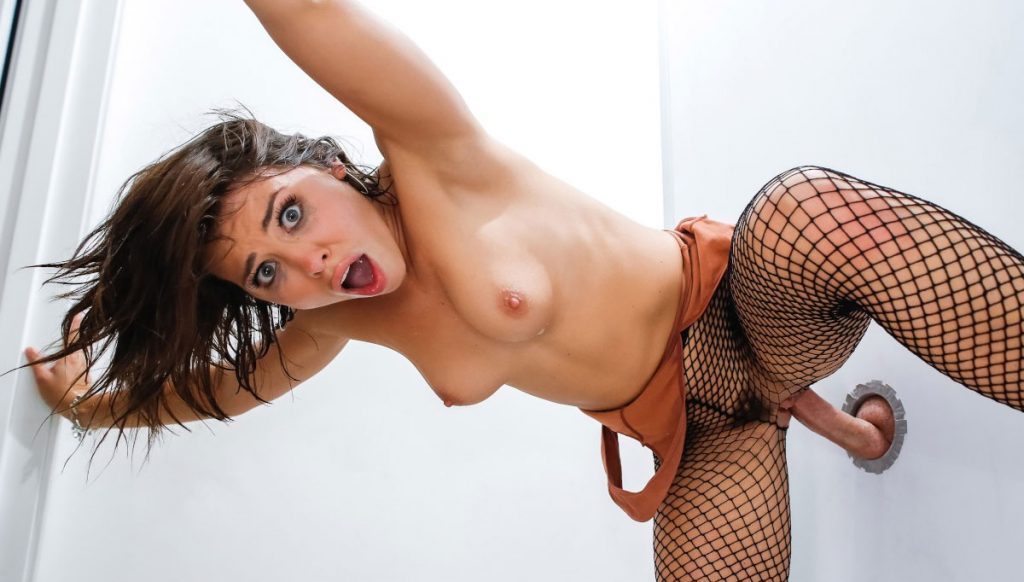 One of the most active porn stars today, Adriana is always a pleasure to watch. She has an incredible appetite for sex and is not afraid to constantly try new stuff. Her work is impressive, and she is so hot to watch – deepthroating, receiving multiple dicks in all her holes, and much more. If someone takes the time to check, it will show Adriana has probably fucked all the guys and girls in porn.
Watch Adriana Chechik On Realitykings.com!
Riley Reid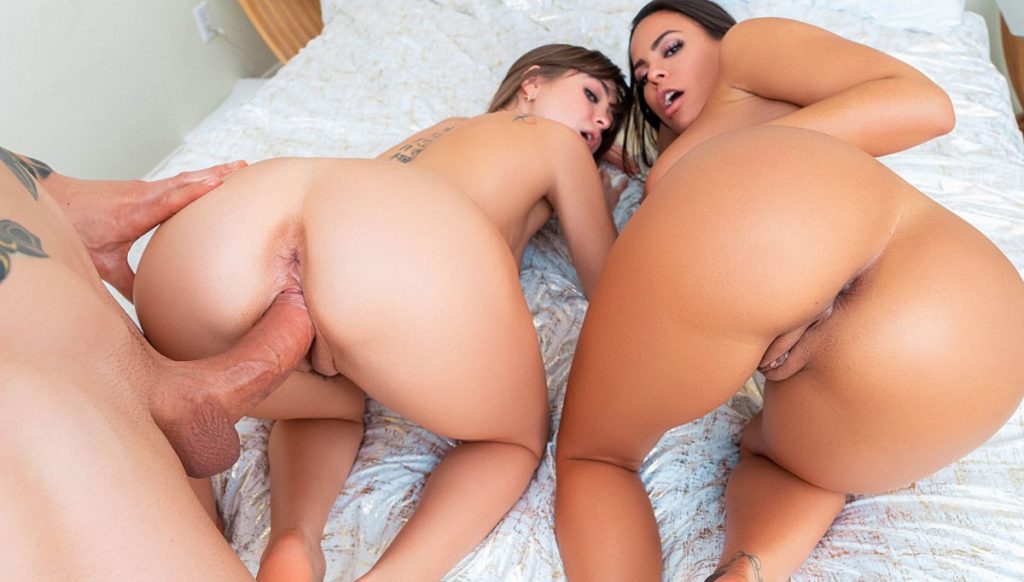 Riley Reid has very small perky tits and a tiny, tight butt, a woman with a petite body and creamy white skin. This has not stopped her from becoming one of the most active and versatile porn stars today. Her nymphomaniac desires shine through, and she enjoys sucking and choking on giant dicks, having her pussy licked, and having both holes stretched to the max. You can catch Riley in a lesbian, gangbang, creampie, anal, or interracial scene, and I guarantee that you'll have orgasm-inspiring material for days.
Watch Riley Reid On Realitykings.com!
Conclusion: Tons Of Great Pornstars Today!
The list above is our selection of the hottest porn stars active in 2023. All of the babes above post content regularly, and each one of them has something extra that inspires orgasms all around. Please note that this is only our selection, and I apologize if your favorite starlet was not featured on the list. Share your favorite names with us, and I'll make sure to update this list periodically.