I'll tell you what I love more than life itself…milfs that love young hard cock. Here's my take on the Milf Fuck Em Young porn ad and why I'd literally do anything to take this thick stepmom to pound town. Filling mommy with cum is what I dream of doing. That lucky boy of hers really got the best!
Here's why I love this ad and why you need to watch this full video…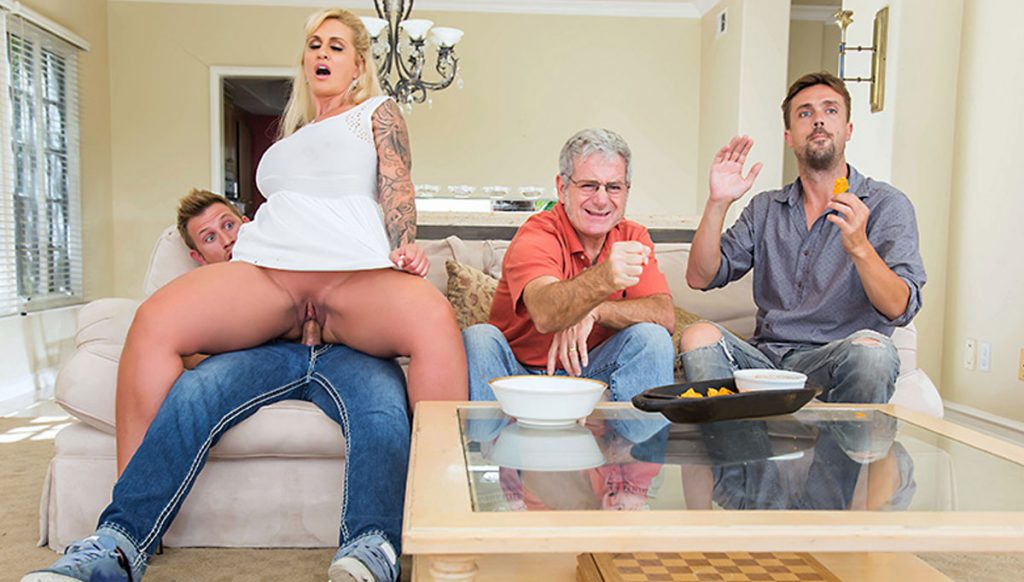 Ryan Conner is a thick, big titted blonde step mom that loves spending time with her family. Ryan obviously loves a few other things…watching games on TV and riding big young hard cock – specifically her stepsons. While watching the game, Ryan takes a seat on her stepson Bill's lap. She feels how hard his cock is and after some careful grinding and avoiding getting caught, she inserts her sons cock inside her filthy mommy pussy. Yes, she does this all while sitting next to her husband! What a crazy stepmom with a clear craving for cock. I would fucking cum inside my stepmom everyday if she was Ryan. Bill apparently had the same creampie craving that I do!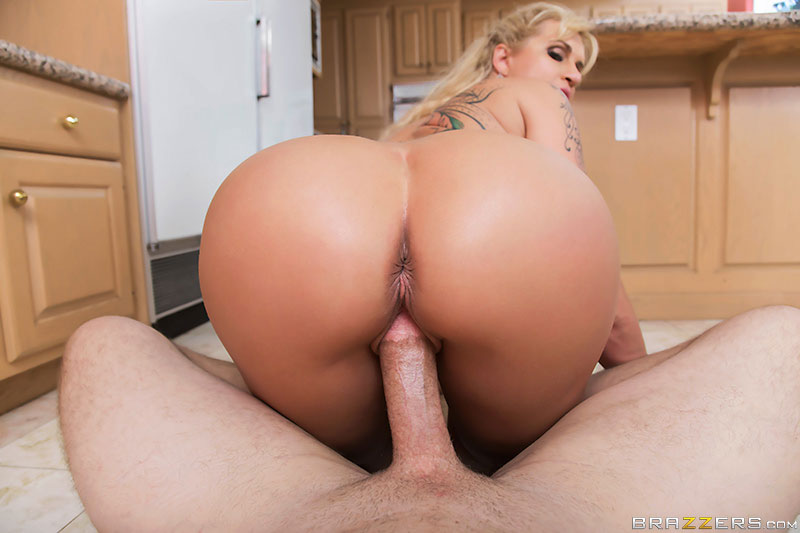 Brazzers Synopsis: "Ryan wants to watch the big game with her husband and her stepsons but there's no room for her on the couch, so she takes a seat on her stepson Bill's lap. With his stepmom's perfect ass grazing against his dick, Bill instantly gets hard. Ryan is shocked at how big and thick her stepson's cock feels, and decides to tease him a bit by grinding her ass against him. She gets so turned on she sneakily frees his cock from his pants and fucks him right beside her husband!"
Porn Ad Name: Milf Fuck Em Young Porn Ad By Brazzers
Featured Pornstars: Ryan Conner and Bill Bailey
Scene Title: Take A Seat On My Dick
Site: Milfs Like It Big
Network: Brazzers (Limited Time Offer)
Watch Full Video Featured In The Porn Ad
Related Brazzer Porn Ads Worth Checking Out: