There's something I need to tell you. I'm kinda into some fetishes. The more uncommon it is, the more intrigued I am. This is exactly why Glove Mansion is so appealing to me! This hits a couple of niches such as CFNM, handjobs, dominatrix, femdom, and more. Find out everything you need to know about Glove Mansion and it's one of the most unique sites I've ever come across in my life.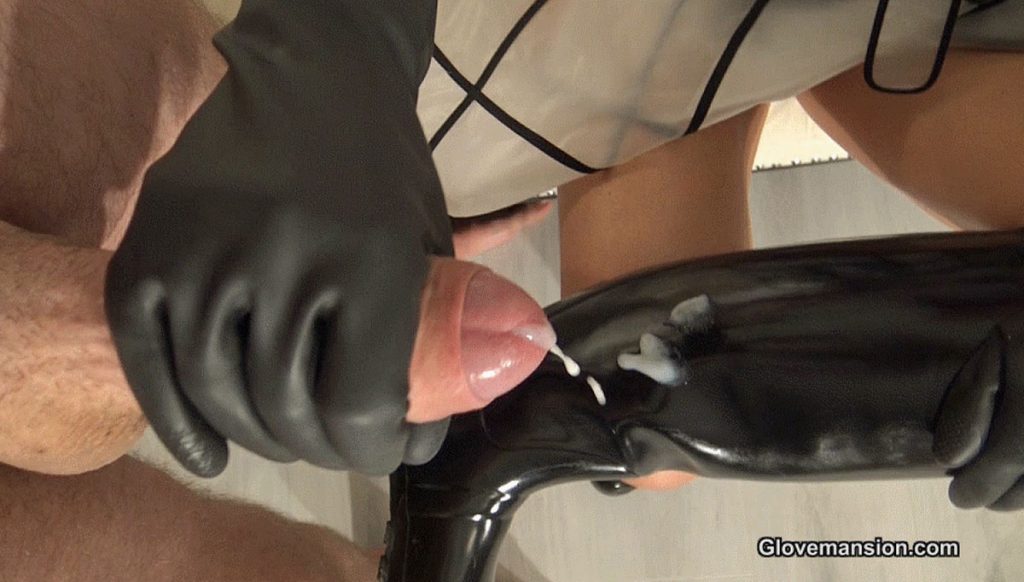 Start Watching Right Now
Glove Mansion Is The Glove Porn Site You Need
If you're the kind of person who gets turned on by a powerful woman who just wants to humiliate and dehumanize you, then you've come to the right place. You won't be able to get enough of the mean and sometimes cruel antics of the girls at Glove Mansion.
While it's doesn't actually take place in a mansion, you can lose yourself in all of the female control while they snap on a new pair of gloves for every single sex act that they carry out in front of you.
They touch on pretty much everything and you'll never feel like you're missing out on anything once you get yourself onto this hardcore fetish site. It doesn't matter if you're into gloves or not. You're certainly going to be a massive fan once you see what these girls can do with their covered hands.
Every Niche Is Here For You GloveMansion.com
The glove fetish is really just the beginning here. What really makes the site a destination is what these girls do while they have them on. You'll be treated to lots and lots of handjobs and milking scenes. There's also the medical fetish to keep you going.
When you can see a patient, with his feet in stirrups, get an anal plug shoved up his ass and clamps attached to his balls before a nurse jerks him off, you know you're in for a good time. On top of that, there are also plenty of lesbian scenes, JOI scenes, feminization scenes, and tons of cum shots.
There isn't a single thing that you're going to miss out on here and there are constant updates to keep you coming back for more. With over 240 movies already, you're just never going to run out of porn.
The Women Are In Charge
With so many different things going on, there have to be lots of different women to make it all happen. There are hot and horny blondes like Alexa Wild and Angel, plus seductive brunettes like Anina Silk, and Alison Star.
Most of the women are white, but you can still find a few ebony girls in the mix. They range from skinny to petite and there's a great mix of real and fake tits to shove in your face. You can start your day with an angry teen and end it with a cruel MILF and that's never a bad thing.
It's Super Easy To Use
The best part of the whole thing is that the site is very easy for anyone to use. You don't have to worry about a single thing once you sign up. They've been going since 2016 and have already worked out all of their problems.
All you have to do is log on and you can stream or download any videos that you want. You can access it on your PC or any mobile device that you have. They clearly just want to give you great porn and that's what they make happen.
Conclusion: Get Into The Glove Mansion Right Now!
You can't do without Glove Mansion and you know it. These women have a brand new pair and they want to use it to make you submit to their every desire. You'll be humiliated and hate just how much you know you really like it.
It's easy to use and there are always new updates coming out for you. You'll never regret your membership and you'll be able to find out a lot about yourself. Let these girls take you over and find out just how much you love gloves.
Start Watching Now – Click Here