OnlyFans has become one of the top social media sites out there. Literally every performer, chef, crafter, television personality, comedian, and adult entertainer has an OnlyFans account for their fans.
If you've never heard of OnlyFans or you have, but you weren't sure what it was all about, let me break it down for you.
OnlyFans is a content subscription service where anyone, naughty or nice, can share what they're up to, what they do, or whatever they feel like sharing…for a price.
Typically this means that content creators will hide their content behind a paywall, which can be a monthly subscription or a one-time tip. If you're unsure if you want to follow someone, they often offer up a free trial period, where you can access the content they share.
But, this list isn't about free trials on OnlyFans. No, I don't care about trials (unless it's a Brazzer.com trial) as much as I care about totally free adult OnlyFans accounts. They do exist, as unbelievable as that may sound. If you're interested in finding some of those accounts, keep reading!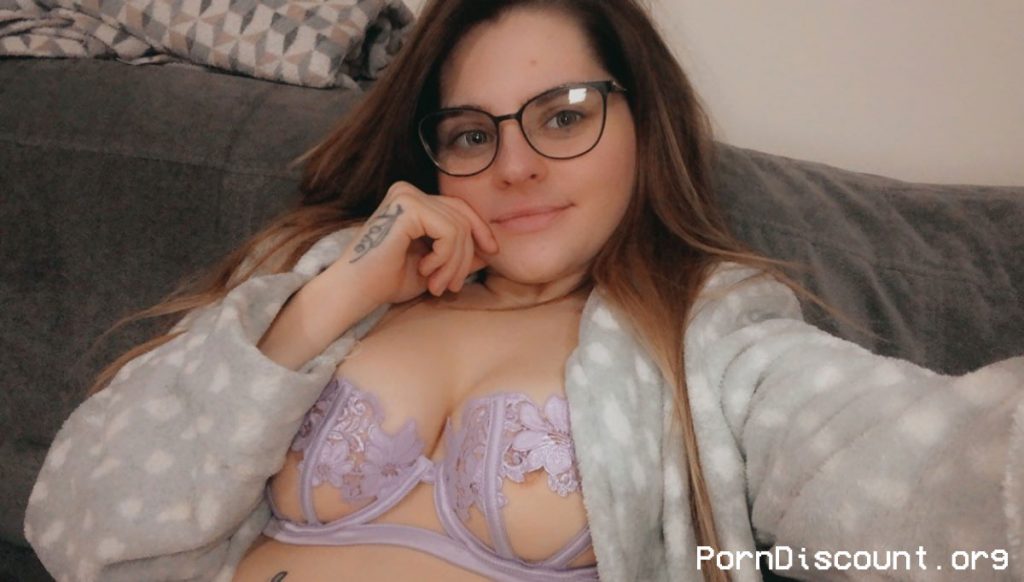 Top 10 Free OnlyFans Accounts (Adult Content)
Trying to find free accounts on premium subscription social media sites sounds like it would be tricky, and it usually is. But, I don't give up easily and I wanted to help point you guys in the right direction for this totally free content. That's why the article focuses solely on free Onlyfans accounts to follow. Remember, this can change at any time, and a free account can become paid-only, so you may have to be patient and poke around a bit on your own as well.
So, before things change too quickly, here are my Top 10 Adult, Totally Free OnlyFans Accounts:
#1: Kathleen Eggleton
Kathleen Eggleton is a Canadian model and pornstar that is absolutely stunning and super popular on her many different social media sites. Her OnlyFans is actually called "fuckingapornstar," but don't let that confuse you, it absolutely belongs to Kathleen.
Her account is free and you will have access to games, unlockables, and interactions and if you decide to go for VIP status (meaning you upgrade to a paid subscription), you'll get lifetime access to free private Snaps for life. It would be totally worth it for lifetime pictures and videos of her dangerous curves, huge boobs, and plump lips!
#2: Riri
Riri is a woman who has curves and knows how to use them! It's no coincidence that her location is set to "Heaven", because this naughty angel will satisfy all of your desires. I can also appreciate a porn actress who wants to take herself to the next level and Riri has ventured into directing, so she has some drive and is looking towards her future.
#3: Peach Jars
I like a girl who is kinda nerdy, kinda geeky, kinda gamer, and super kinky. Peach Jars is one of those ladies that checks all the boxes and not only likes to get down and dirty but can also keep me entertained as well. Her cosplay is awesome and her sense of humor is quirky and fun.
If you decide that 24-year old Peach Jars is your kind of girl, you can purchase photos of her for $5 a piece, follow her on Twitch, and of course, give her a follow on OnlyFans for absolutely free.
#4: Helen Round
Besides being a guy who can appreciate a curvy body, I'm also a sucker for an accent. Helen Round is a petite British dominant Goddess who enjoys being in charge. Your free subscription will allow you some basic stuff, but if you decide to upgrade to a paid subscriber, you will be given access to the following:
Unlimited one-on-one chats
Daily uploads of content
Access to used lingerie for purchase
Custom pictures and videos
Dick rates
Humiliation sessions at $1/minute
Video calls at $3/minute
If you crave a submissive role by a pint-sized, curvy, dominant woman with an accent. Helen Round is probably one of the best.
#5: Sofia Blaze
Oh Canada! Thank you so much for allowing us access to some of your hottest ladies, including Sofia Blaze, or as she refers to herself, Sofia Sunshine. Now, I love the name Sofia (especially Sofia Lee) so there was no way I wasn't pursuing this opportunity.
Sofia is a stoner, which…awesome, and she is inked up and has pink hair, making her an alternative type of dirty girl. She also loves anal and squirting and isn't shy about declaring her love of these two talents. She doesn't have the biggest following as of right now, but I'm sure that will change.
#6: Creamy Chantal
Here is another option in the BBW world and she goes by Creamy Chantal. She has both a free and paid subscription level, and she makes sure to post frequently. This "Cum-Slurping Slut" is going to turn you on and continue to work on becoming the most popular BBW on OnlyFans.
#7: Elsie Russell
Another woman with an accent, Elsie Russell has big boobs and a nice booty, both of which are all-natural. Elsie is also one of the nicest ladies you'll come across on OnlyFans, so be nice back to her, ok?
#8: Diana Karey
Diana Karey is probably better known as an Instagram model/influencer, but she should be recognized as an OnlyFans starlet as well. She has approximately 6,000 fans and they love her content, which often includes:
Double penetration
Anal
Fetish play
Cosplay
Cock ratings
Jerk-off instruction videos
#9: Lelya Mult
It's about time that a Russian model makes a list, I think. Lelya Mult is an erotic model, cam star, and porn actress who has been featured in such places as Privat and Legal Porn. She only puts out very high-definition pictures that showcase her beautiful body. My hottest free Onlyfans accounts list wouldn't be complete without listing her! You can bet on that!
#10: Rach Libby
Rach Libby is another cam girl and she mainly shows off on AdultWork, but she does save some quality content for her OnlyFans subscribers. This can include custom pictures and videos, competitions, bundles, and discounts if you decide to go the way of a paid subscription. If you like what you see on her free account, you can DM her to find out pricing for other services.
The Bottom Line: Free OnlyFans.com Accounts Are Worth Checking Out!
Joining OnlyFans is free, but you often have to pay for quality content from whatever famous (or not so famous) person you decide to follow. I totally understand why and I certainly follow a bunch of people that I pay for every month. Some folks, however, aren't too keen on subscribing to something without testing the waters first, which I also understand. If you would like to try out OnlyFans and you want to find one or two adult content personalities to follow, give someone on this list of Free adult OnlyFans accounts to follow a try for free. You will have access to some of the hottest, and most personal content on the internet and you will likely enjoy your time on OnlyFans, which is a win-win for everyone.
Related Posts:
What Do You Get With The Reality Kings Free Trial?