Instagram has a strict policy regarding explicit and porn content, but that does not mean they've caught or banned every porn profile. However, the active porn pages on Instagram don't share nudes but tasteful images with lingerie-clad women in exciting poses.
While we guess Instagram is aware of these profiles, they will not take them down in the foreseeable future as they attract many visitors to the platform. Here are the currently active profiles of major porn networks on Instagram.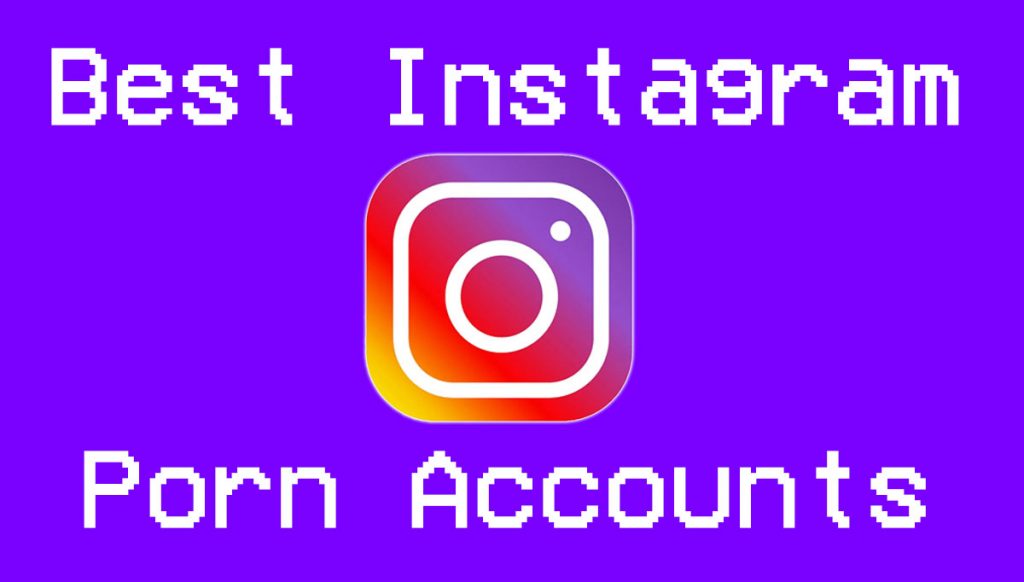 Top Instagram Porn Profiles Right Now
These are by far the most popular IG porn accounts on "The Gram" today. Be sure to follow and comment on their posts.
Pornhub needs no special intro, as this is the most well-known porn aggregator site online now. The Pornhub Instagram page has 12.9 million followers and features pics from girls and guys clad in sexy lingerie, and Pornhub branded wear.
Must Read: Pornhub vs XVideos – A Detailed Comparison (Which Is Better?)
Brazzers is a well-known porn network that makes a lot of sexy content. The famous ZZ logo graces the tight shirts worn by busty ladies in the Instagram feed of their official Instagram account. The account has over 11.5 million followers, and that is telling you something. I also recommend you check out the latest Brazzers ads.
The TeamSkeet team is perhaps the #2 porn network on earth. Especially when it comes to crazy updates and family porn. That said, they keep it relatively clean on the social media side of things so you should definitely follow. With close to 250K followers and previously deleted, this brand is growing rapidly on Instagram. If they didn't lose their main account it would probably be +1M followers. If you're not familiar with this company, then check out the official Teamskeet review to learn more.
BangBros is another well-known name in the porn industry, and they do have an Instagram account. You will have to follow their account to see the content, as they've set it in private, but if you do, you'll be among the 4.8 million followers who enjoy a lot of sexy content.
Blacked is another in the list of porn production houses with an Instagram account. 2.8 million people follow the account, and the content is simple – sexy ladies in bikinis or lingerie in various poses. What's not to like?
Reality Kings is another porn network that has an Instagram account. They have 1.3 million followers and counting, and they attract new audiences by sharing pics of gorgeous babes in sexy clothes. I've written an article on the best ads Reality Kings ads which you should check out as well.
Vixen is a special account where some of the most gorgeous girls in porn converge, as seen on their Instagram account. The account has 2.6 million followers, and there are always fresh faces gracing the Instagram feed.
Dubbed entertainment website, Tushy is another porn network with an active Instagram account. It has 1.9 million followers, and they regularly post images of hot ladies in sexy bikinis and much more.
Digital Playground is a porn production that makes some of the best porn movies today, with many being parodies of famous movies. They have an Instagram account and currently have 624K followers.
The place where many hot babes get their start in porn is Babes.com, and they also have an Instagram account. At this time, they have 1.2 million followers and post images with girls that are beyond sexy.
Deeper is an online site that makes sexy porn with a dose of kink and employs some of the sexiest women in porn. They have a good following of over 642K, but we're sure they'll attract more as their content is becoming more popular by the day.
The Mylf Network is rather massive today on IG. This account is brand new with just 15K followers, but trust me, it had millions at one point. For some reason, they've had problems in the past with issues here but that shouldn't stop you from following. If you like hot MILF aka mom content then you need MYLF on IG in your life. I strongly suggest you check out the MYLF deal while you're at it.
BlackedRaw is a porn production that makes really hot porn featuring black men and white women. Their Instagram account features scorching hot chicks, hot guys, and sometimes sexy cars and has over 1.1 million followers.
Twistys is a porn site that makes some of the hottest lesbian porn online today. They are present on Instagram, where fans are treated with sexy images that sneak peek into the upcoming Twistys content. Their account has 1.1 million followers and counting.
Wrapping Up
We hope you like our selection, as these are the best porn accounts you can find on Instagram. Please remind us if we've left someone out, and we'll update the list. Of course, please browse our site and blog for more awesome content and similar lists that will keep you on edge for a long time.
See Also: How To Easily Find Instagram Porn