I'll cut to the chase here. This is my review of Femout.XXX and the official discount for those looking to join Femout XXX at a discounted price. Get access for as low as $18.33 a month and enjoy up to 48% off instantly!
For those curious, FemOut.xxx is a website devoted to a community of girls in the different stages of transition. When we say transition, we mean their TRANSition from males into trans babes looking to join the fantastic world of porn.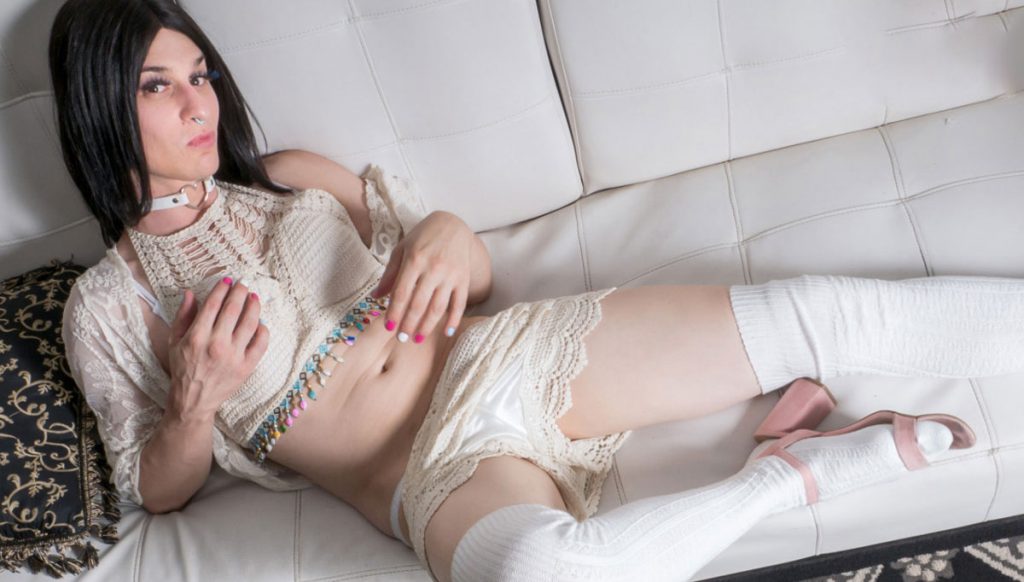 Become A Member – Get The Deal – Click Here
What Do You Get On FemOut.xxx?
Currently, FemOut.xxx contains 592 aspiring porn stars who've made their first shoots with the website.
All the stars here start as pure amateurs looking for their big break into porn, so we are shown a broad range of skills. Many of them have obviously found their calling and perform better than others, and there is a diverse group of tranny porn stars to select from.
Design
The website has excellent design, with a lovely soft pink background and a nice logo at the top left corner. The top of the page lists the models and the newest updates, and below that, a massive slider shows snaps of the most popular videos and FemOut.xxx stars.
The Trans Porn Scenes
The current scene count is 1663, and the producers are working tirelessly to provide more and more hardcore shoots of transgender girls. As the website explains, it is compatible with all devices, all the videos are in full HD and 4K quality and the website has regular daily updates.
Also, FemOut.xxx has personalized and swift customer support, and the entire content is available for streaming and downloading. Additionally, the site also has photoshoots that are available as zip files for downloading.
The Updates & Payment Options
Scrolling down the page, you can see the latest updates on the website, the top-rated models, and much more. The website is a part of the Grooby Network, the world's largest network for trans porn. They accept payment methods like credit cards, gift cards, e-wallets, checks, bitcoin, and more.
Great FAQ Support Section
FemOut.xxx has an excellent customer support page with a detailed FAQ section and on-time customer support feedback. Also, they have discreet payment processing that will not leave an unpleasant-to-explain name on your credit card statement.
The Bottom Line: Femout XXX Is A Good Trans Porn Site
FemOut.xxx is among the leading porn sites for amateur transgender girls looking to get their way into porn. The site is nicely designed, emphasizing simplicity and user satisfaction.
We've negotiated an excellent discount for all of you who enjoy this type of entertainment. The good thing is that you also get full access to their sister site, FemOutSex.xxx, which focuses entirely on debutantes in trans porn. A lot of my readers love shemale porn sites, so I suggest checking this one out!
Become A Member – Get The Deal – Click Here