Are you into old-school lingerie? Perhaps some vintage glamour, high heels, pantyhose, full slips, shy women, and more? If so, the Demure Fun site might be the lingerie porn site for you. Demurefun.com offers everything you could possibly need, all for you to enjoy on any device at any time. Check out my review of Demure Fun and find out why glamour retro wear will make your dick harder than ever before.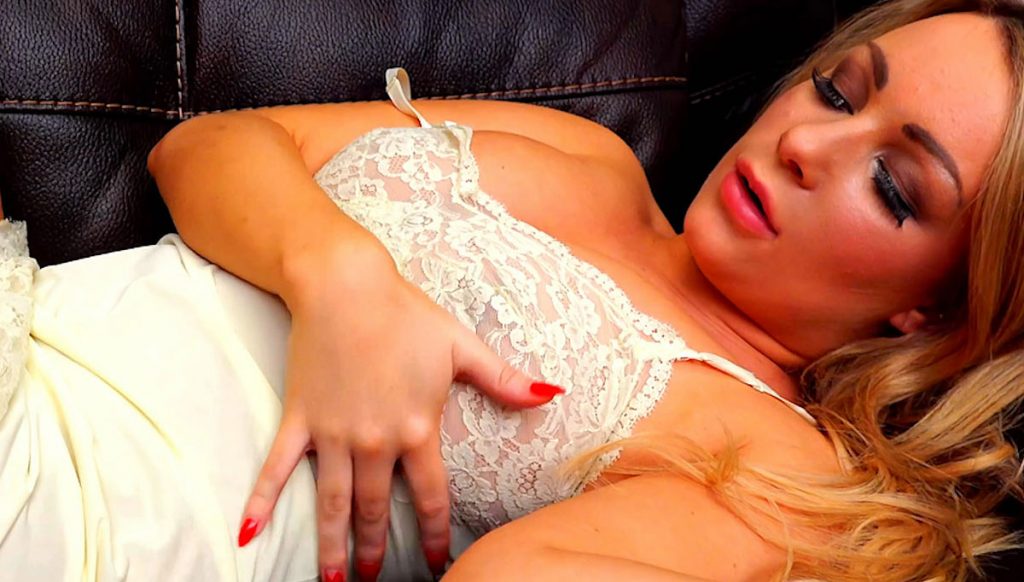 Demure Fun Review: This Site Has The Shy Girls You Love
If you come across a site like Demure Fun then your first reaction is probably to ask what in the hell the word demure means. Well, it's a word that describes something you already like without even knowing it. When you see a girl who's dressed up in clothes that don't show off her assets to anyone guy that sees her on the street, then she's demure.
If you see a woman with a slip underneath her skirt who makes sure to pull it down below her knees every time she sits ad stands, then she's demure. Demure means reserved, modest, and shy and you just can't live your life without it. These are the girls that try to cover themselves up but somehow always manage to give you an eyeful when you're really looking for it. That's what this site has to offer you and you can't live without it.
It All Gets Covered In The Best Ways Possible
There's no lack at all of the action when you get yourself into it here. You can get your fill of any kind of shy girl action that you could possibly want. You can spend your time watching girls in vintage lingerie who know they're sexy but still pretend that they can't tell.
There are also girls in retro glamour videos that can't stop themselves from running their hands all over their hot bodies. You can also get on your knees to get a nice upskirt view that leaves almost nothing to the imagination.
It's all softcore porn, but it gets the job done and you'll never need anything else in the world. When you can choose between nylon panties, full-back panties, and slips, you can tell right away that you're on the best site for you.
The Girls Love To Dress Up & Play
Of course, it doesn't matter how good the action is if the girls aren't the hottest you've ever seen. That's why it's so lucky that these women always deliver. They're white, for the most part, but they come in blonde, brunette, and redhead.
You can choose anything you want from teens to MILFs and everything in between. There are a few curvy girls, but most of them are petite or skinny and that really works for this kind of site. They're ready to please and they're happy to tease in order to do it.
It's Simply Designed
The site is really easy to use because it's simply designed. It's only there to get you porn and that's what it does very well. It's all organized into a few different ways. The first is by category.
You can look at the videos with bare legs, half and full slips, bras, pantyhose, and based on a different setting. You can also choose to look at the girls instead. Each one is in a few videos and you can find everything that your favorites have made for you when you want to have a good time.
Conclusion: Have Some Demure Fun Right Now!
You're not going to want to miss out on what Demure Fun has to offer you. It's solo softcore porn that you've always wanted to see without even knowing it. The girls are shy and they never want to stop teasing you in their own, special ways. Once you sign up, you'll be able to enjoy the constant updates and you won't want to stop for a single day. It's a site that you need and it's just waiting for you to experience everything that it has to offer your eyes.