TikTok is one of the hottest social media platforms going right now. It is a platform that is known for its short, silly videos and viral challenges, and while it has strict enforcement on the content that is posted because it is very popular with the younger crowd, TikTok also has a little secret…you can find pornstars on TikTok.
Here, lean in and listen…
TikTok isn't just for the young folks. In fact, you can absolutely find pornstars on TikTok. And, while they do post regular content like whatever viral challenge is going around at the time, they also take the time to record sexy, NSFW stuff that any hot-blooded man is going to go ga-ga over. 
Here's the catch, though. If TikTok gets wind of anything that is against their rules, it is taken down quickly and the user is banned. So some of this stuff is up for only minutes before it completely disappears. 
That said, I love TikTok porn and can almost guarantee that you're going to love it too.
Sure, the takedowns suck. I get it. It's frustrating, but for a site that primarily caters to younger users, I understand. But, that doesn't mean I'm giving up on dirty TikTok. I've done the work for you so you don't have to get frustrated!
If you enjoy using social media for your porn needs, here are the best Pornstars on TikTok.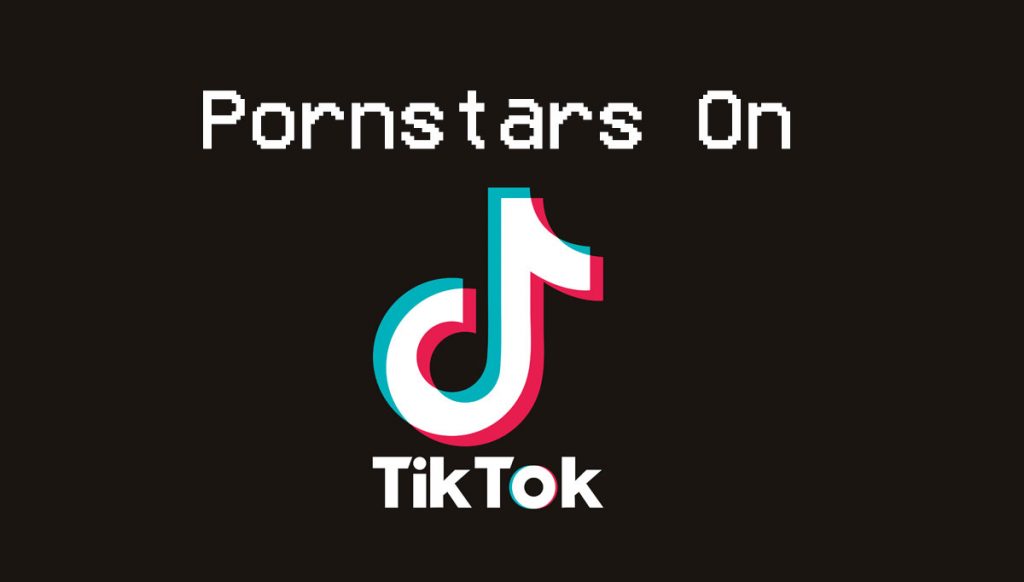 Top 10 Pornstars You Must Follow on TikTok
As I've mentioned, TikTok doesn't like any accounts that post anything racy or downright sexual. This means that some of these accounts could be taken down at any time, so you have to do some checking on your own to make sure these lovely ladies are still on the platform. But, as of this writing, these are the 10 Pornstars to Follow on what I call "TikTok XXX" for some of the sexiest content you'll come across. 
#1: Lacy Kay Somers
Lacy Kay Somers loves social media and showing off her gorgeous body. This busty, blonde, beauty shares content that ranges from her day-to-day life to trying on different outfits and hanging out with her equally gorgeous friends. While a little less NSFW, Lacy is still worth checking out.
#2: Violet Summers
Maybe you're more into brunettes instead of blondes. And maybe you like your fantasy women to be a bit nerdy as well. If so, then Violet Summers is your woman!
Violet has one of the most beautiful backsides you will ever lay eyes on and if you have seen her porn, you know that it is delicious! On TikTok, Ms. Summers likes to dance and share her love of gaming culture, so if you want a sort of "dirty girl-next-door" vibe, this is the account for you.
#3: Dani Daniels
If you're a porn watcher, you know Dani Daniels. She has been the dream girl for thousands of men–and women–through the years, and she is an expert at teasing and pleasing.
Dani posts some hilarious content so even if you're not a porn fan, you'll love her throwback stuff, fun filters, old school movie references, and 90's trends.
#4: Bronze Goddess
I love someone who toes the line of rules and regulations and Bronze Goddess is one of those pornstars. Her content ranges between risque and NSFW, which is why she has so many people checking out her TikTok daily.
Golden tan, a face to die for, a love of BDSM, and a way with the camera, Bronze Goddess will surely "woo" you with her TikTok account.
#5: Angela White
Angela White is a naughty woman–both in porn and on TikTok. She has already been banned once for content that went against TikTok's terms of use, but she came back better than ever with a new account. This porn veteran won't be squelched and you won't be disappointed if you give her a follow.
#6: Lyna Perezz
I love me a fiery Latina beauty and Lyna Perezz fits that bill. And, I'm not the only one who thinks so, Lyna was voted as one of the hottest Latina's in the porn industry. Petite, with legs that go on for miles, Lyna is snarky, funny, loves to dance, and has a cutie patootie pup that she likes to show off.
#7: Rusty.Fawkes
Rusty.Fawkes is an anime-themed pornstar whose name is a nod to Guy Fawkes. She is an egirl that has taken TikTok by storm and if you're into that Japanese type of porn, you're going to love what the uber- cute Rusty.Fawkes has going on with her TikTok account, which includes anime references, ahegao faces, and waifu pillows.
#8: Kitten with Dabs
With cannabis becoming legal just about everywhere, a new pornstar is emerging: The Stoner Girl. Kitten with Dabs, aka cutelilkitten is one of those smart ladies capitalizing on this fetish. Ms. Kitten is adorable, with a thick and juicy booty, who is not only 420-friendly, but also kinky and fun.
#9: Bree Louise
Bree Louise has taken over porn and her new account has become just as popular. This woman is a natural–both in the business and with her beauty–and her TikTok highlights just how fun and sexy she is. If you're an "eye" guy, you'll definitely love the big, sparkling, beautiful eyes of Bree Louise. 
#10: Romi Rain
Romi Rain doesn't have a huge following on TikTok just yet, but this pornstar will soon have more fans than she knows how to handle. Romi knows what she's working with and likes to show it off, so if you're a fan of hers in porn, you'll love her TikTok.
The Bottom Line: TikTok Porn Is Awesome
TikTok can be a tricky platform for pornstars because of its zero-tolerance rule for NSFW content. However, many pornstars have found a way to make it work, and even when it doesn't, they just come back stronger with a new account. 
Sure, you're not going to see the most explicit content on the internet by using TikTok, but if you're interested in what your favorite stars are up to on a daily basis, you'll enjoy these Pornstars on TikTok and the content they save for their best-paying fans.
Looking for premium porn versus free TikTok videos? No problem, you can give Brazzers a try via their trial offer to test the site out. Most, if not all, of these models mentioned above have shot for ZZ. Check out the Brazzers trial membership here.